Coronavirus has changed everything. Make sense of it all with the Waugh Zone, our evening politics briefing. Sign up now.
Boris Johnson's 26-strong cabinet will meet in person, indoors, on Tuesday without wearing face masks, Downing Street has revealed.
The prime minister has summoned his top team to a large room in the Foreign and Commonwealth Office, reported to be the grand Locarno suite, instead of cramming them around the usual coffin-shaped table in No.10.
They will each sanitise their hands on entry and exit and will have individual water jugs and glasses.
But the PM's official spokesperson said he was "not expecting" the ministers to wear masks.
It is the first time the cabinet has met in person since March 17, when the coronavirus was accelerating towards its first peak.
And it comes after Johnson on Friday announced plans to end guidance that people should work from home if they can, starting on August 1, to help get the stalling UK economy moving.
The meeting will follow "all the Covid-secure guidance that we set out for businesses when they are having this kind of meeting", the spokesperson said.
But the government's current guidance states that remote working tools like video conferencing should be used to avoid in-person meetings.
"Only absolutely necessary" participants should attend and maintain social distancing, it also says.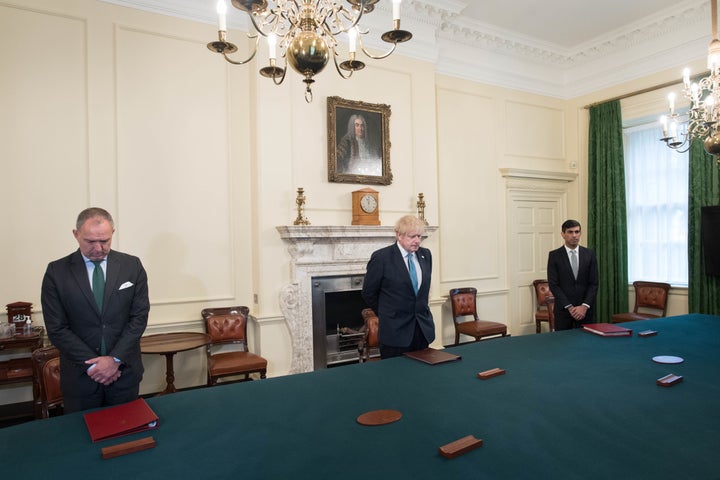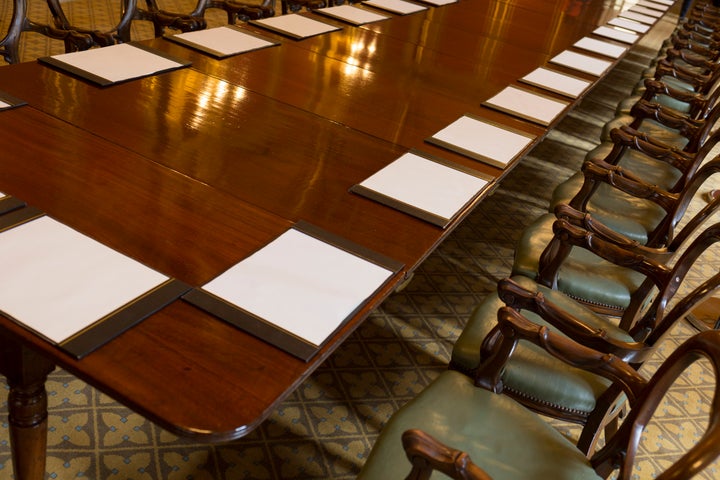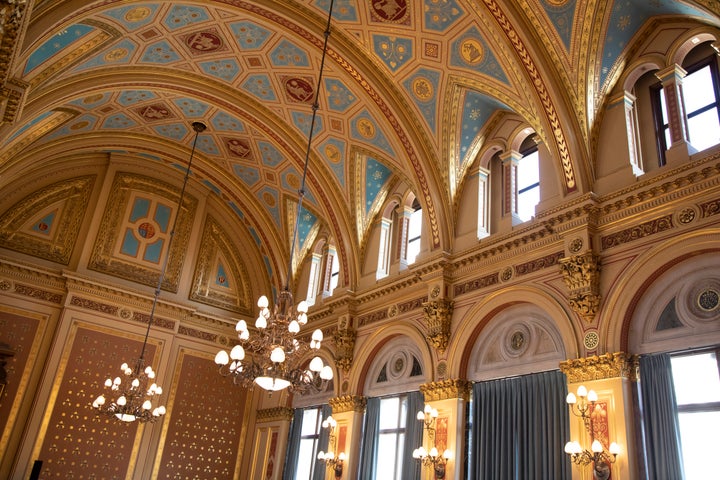 "As we move forward with the coronavirus recovery and more people return to work in person, the PM felt that it was right for the cabinet to come together and have a face-to-face meeting," the spokesperson said.
"It's a large room that's been chosen in the Foreign and Commonwealth Office and it will be properly ventilated.
"In terms of the steps which are being taken, there will be a ready supply of hand sanitiser and members of the cabinet will have individual water jugs and glasses and they will be socially distant – that will be to a minimum of one metre."
Johnson and foreign secretary Dominic Raab are also expected to meet US secretary of state Mike Pompeo when he visits the UK on Tuesday.