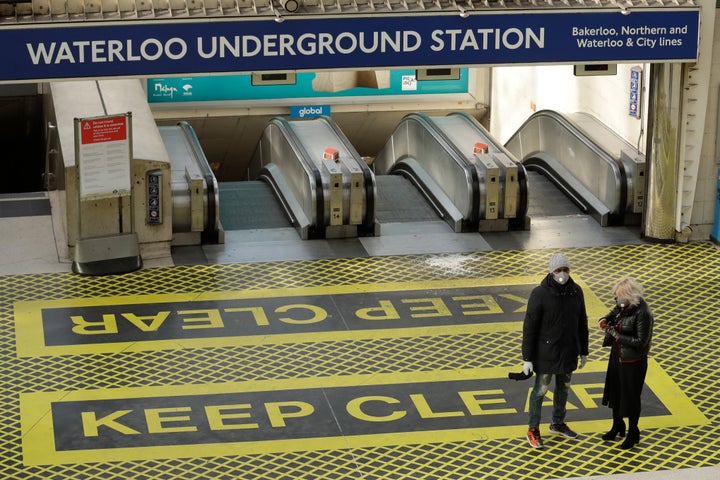 A further 84 people have died after contracting coronavirus, bringing the UK total to 422.
Some 335 people had died as of Monday. Wales announced one further death on Tuesday and Scotland another two, bringing the total to at least 338 before the latest government update.
According to NHS England, the patients were aged between 33 and 103 years old and all were in vulnerable groups including those with underlying conditions.
Some 21 of the deaths were reported at London North West University Healthcare NHS Trust in Harrow.
A further seven died at the Princess Alexandra Hospital in Harlow, Essex, while four died at each of Manchester University NHS Foundation Trust, University Hospitals of Leicester and Leeds Teaching Hospitals NHS Trust.
As of 9am on Tuesday, a total of 90,436 people have been tested, with 8,077 positive results, up from 6,650 at the same point on Monday.
The first coronavirus death in the UK was announced on March 5.
The latest data came as the health secretary said home is now the "front line" in the fight against coronavirus.
Matt Hancock urged everyone to come together to reduce the number of people in the UK who will die from the spread of Covid-19.
But he issued a stark warning, saying stricter measures introduced by the prime Minister on Monday were not advice but rules that must be followed.
Hancock told MPs in the Commons: "The spread of coronavirus is rapidly accelerating across the world and in the UK.
"The actions we took yesterday are not actions that any UK government would want to take but they are absolutely necessary.
"Our instruction is simple: stay at home."
His comments come as some trains on London's Tube network were crowded again on Tuesday morning despite Boris Johnson placing the UK on a lockdown.
The prime minister ordered people only to leave their homes for "very limited purposes", banned public gatherings of more than two people and ordered the closure of non-essential shops.
But police chiefs warned of phone lines being inundated with calls on Monday night with questions about what movements are still permitted, while MPs also called for answers.