Anti-vaxxers who reject a safe coronavirus jab may not be allowed back into their physical workplace by their employers, a senior Tory MP has said.
Tom Tugendhat told HuffPost UK he can "certainly see the day" when bosses do not allow people into the office unless they have received a Covid vaccine.
A similar system could work with social venues like pubs and restaurants asking for vaccination certificates before allowing people in.
He compared it to foreign travel, where visitors to certain countries have to show evidence of vaccination against diseases like yellow fever to be allowed into the country.
The government is now making plans to roll out the vaccine, alongside potentially others if they are proven safe and effective and approved by regulators.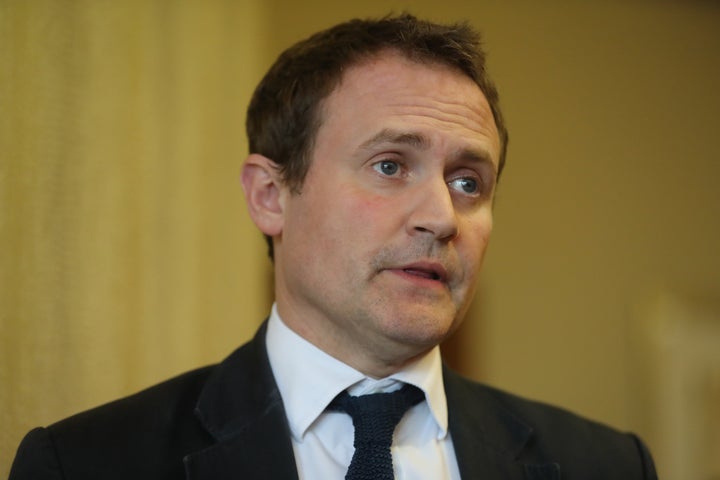 Asked whether it was worth thinking about Covid vaccinations being made compulsory if take-up is slow due to anti-vax conspiracy theories, Tugendhat told Commons People: "What's worth thinking about is the testing policy.
"And if vaccination works and if we're confident it's safe, and all indications so far are good, then I can certainly see the day when businesses say: 'Look, you've got to return to the office and if you're not vaccinated you're not coming in.'
"And I can certainly see social venues asking for vaccination certificates.
"I remember when I used to travel rather more than I do now – when you go into certain countries you had to show a yellow fever certificate and if you did not have a yellow fever certificate you weren't allowed in the country and that was that.
"There was no debates, no appeals and no further requests.
"And I can see a situation where yes, of course you're free not to have the vaccine, but there are consequences."
Asked if public services could demand vaccinations before they are used, the Commons foreign affairs committee chair replied: "It would depend what the public services were, and who and when, so I wouldn't want to start predicting.
"But I do think that if things are shown to be safe then rejecting them when they have a wider effect on the whole of society is going to have consequences."