A pair of animal lovers tied the knot with a dozen dogs in their wedding party – including one as their "best man".
Kelly and Billy Bleach's three-year-old Alaskan Malamute, Zeus, walked up the aisle with a box containing their wedding ring attached to his paw.
Billy, 31, said "give me the ring" and the well-trained pooch lifted his paw to him as they said their vows.
Kelly's father Trevor Smith escorted the couple to the civil ceremony in Sittingbourne, Kent, on horseback. Meanwhile the six bridesmaids and ushers were each partnered with a dog on the big day.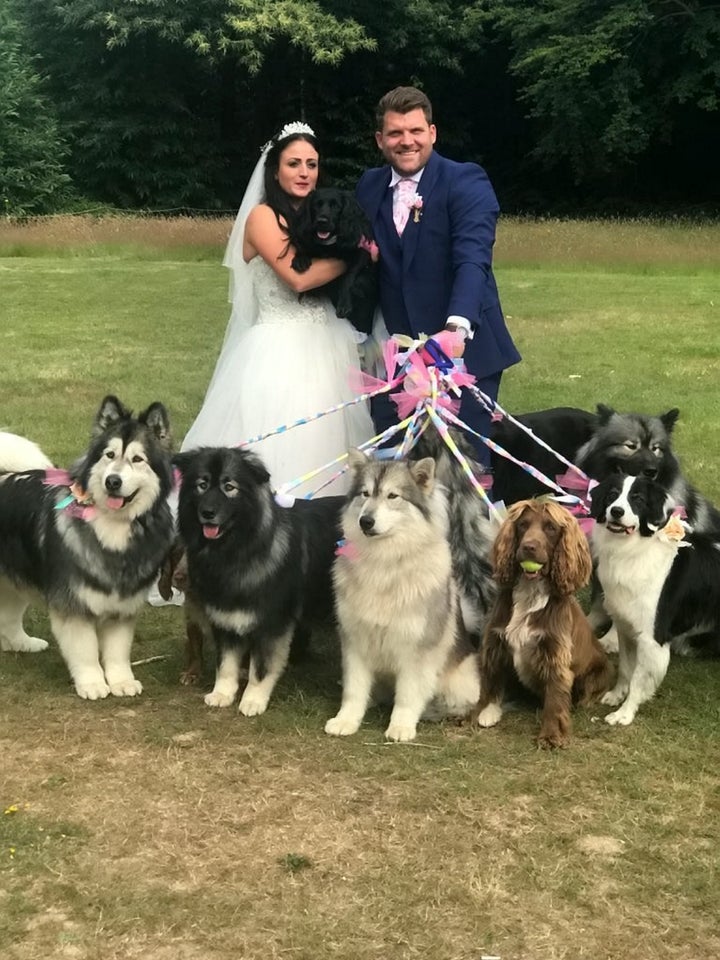 Kelly, 35, who runs Karebear Kennels with her husband in Lidsing, Kent, said: "They were very well behaved and it was lovely having them with us. We both decided they had to be there. They are my babies.
"Billy says Zeus is his best mate."
She added that Zeus had a little ring box attached to his paw. Prior to their big day, they taught the loyal pooch to give the ring when he gave paw. Zeus walked alongside the couple's human best man, Chaz.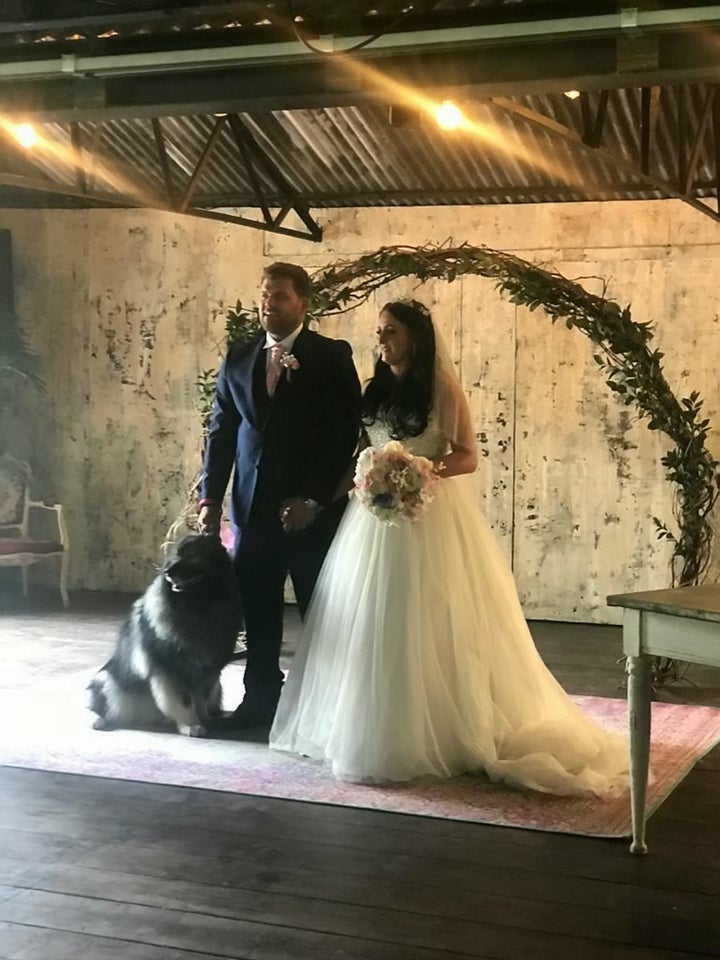 "We did specially train him – they are really clever and he did very well," said Kelly, referring to Zeus.
"Everyone went: 'that's just so cute.' Everyone said it was the best wedding they had ever been to."
Kelly rode to the venue, The Dreys in Sittingbourne, Kent, on 12 July on her own horse Spartacus.
"It was a marvellous day," she said. "The animals stayed longer than we thought, especially when they smelled the barbecue, but after a few hours they were taken home."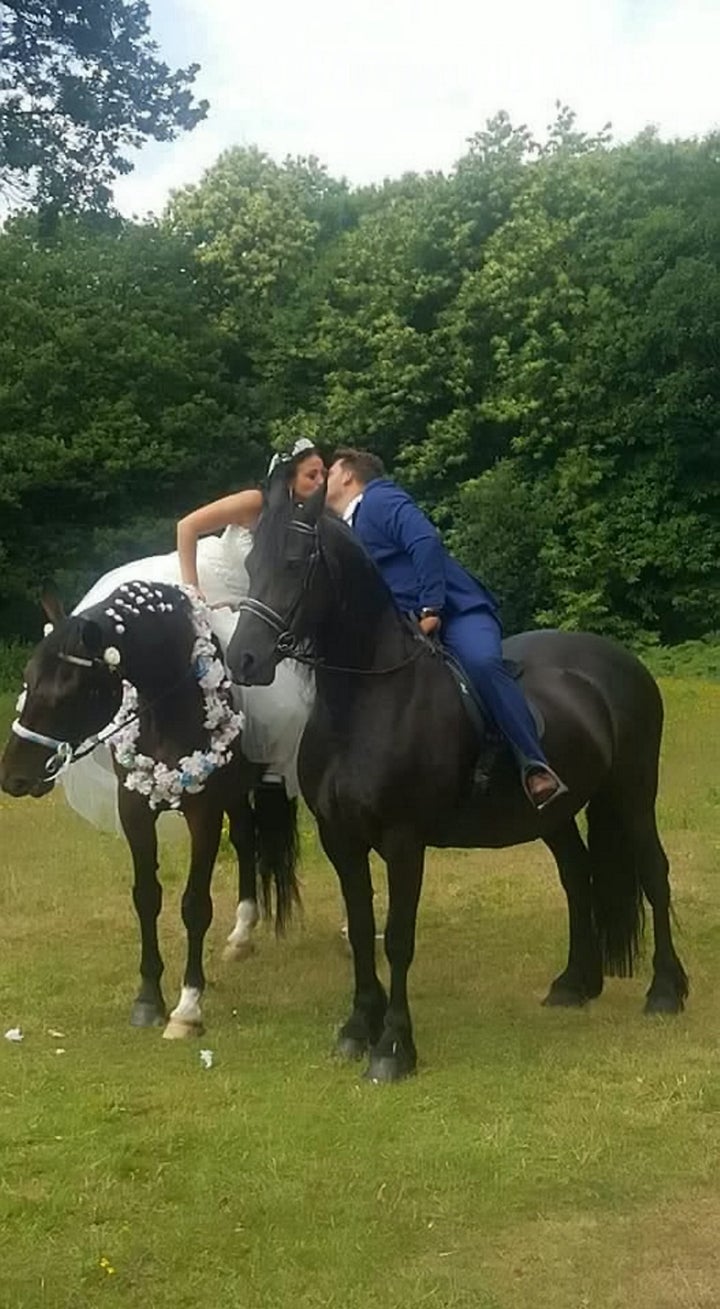 Kelly and Billy met on the Plenty of Fish dating website and became a couple in late 2015. They matched thanks to their love of animals and got engaged while on holiday in Mexico last November.
The Bleaches now have 12 dogs including four Alaskan Malamutes, two miniature ponies, Kelly's horse Spartacus, two goats, two sheep, five cats and ducks and chickens.
Kelly said: "From the beginning we knew they would be there at our wedding.
"We were going to take the kittens but decided that was probably too much.
"We were in Mexico and Billy's mum face-timed us from home and she had just all of them there with banners saying 'will you marry dad?'.
"Zeus is lovely, he's really cuddly. All 12 dogs we use in the kennels we use as introducing dogs – they are friendly for the other dogs."