The newly-formed supergroup teamed up for a performance of Elton's Tiny Dancer, which Lisa's character once famously misquoted in the hit sitcom.
In season three's The One With The Princess Leia Fantasy, Rachel and Phoebe are discussing what they think is the most romantic song, with Phoebe choosing "that one that Elton John wrote for that guy in Who's The Boss".
She then sings: "Hold me close, young Tony Danza".
Courteney, Elton, Ed and Brandi sang the Tony Danza-themed version of the song in a video the Monica Geller actor posted on Instagram.
"Lisa Kudrow, this one's for you," Ed said.
Courteney captioned the clip: "One of the greatest moments of my life. This one's for you @lisakudrow. #phoebe #tonydanza #tinydancer."
Responding with a video of her own, Lisa called the collaboration "the most thrilling thing ever", but couldn't help point out they'd made a mistake with the lyrics.
"Technically, it's 'hold me close, young Tony Danza'," Lisa sang. "But, you know, what you did was great too.
"Including the original song you wrote, Sir Elton. That was really good too."
Courteney then commented: "Ahahaha! You're right Lisa!!! Next time we'll make sure to get the 'young' in there."
It's not the first time Courteney has teamed up with Ed to recreate a famous Friends moment in recent weeks.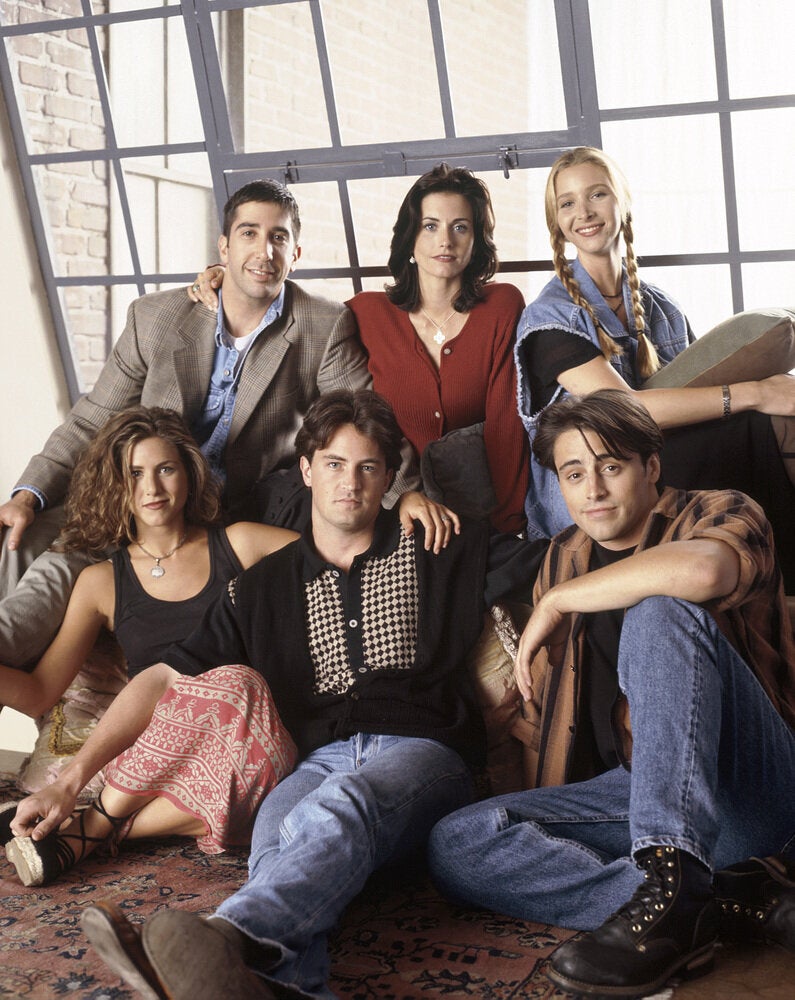 "Friends"