On the streets of London and other UK cities, rough sleepers are an all-too-common sight and a number of them also have canine companions to look after too.
But sadly only 9% of UK shelters allow homeless people to bring their dogs, meaning they may struggle to keep their four-legged friends with them.
While dogs help to keep rough sleepers warm and offer companionship and security, it's often a daily struggle just to keep their pets fed and healthy.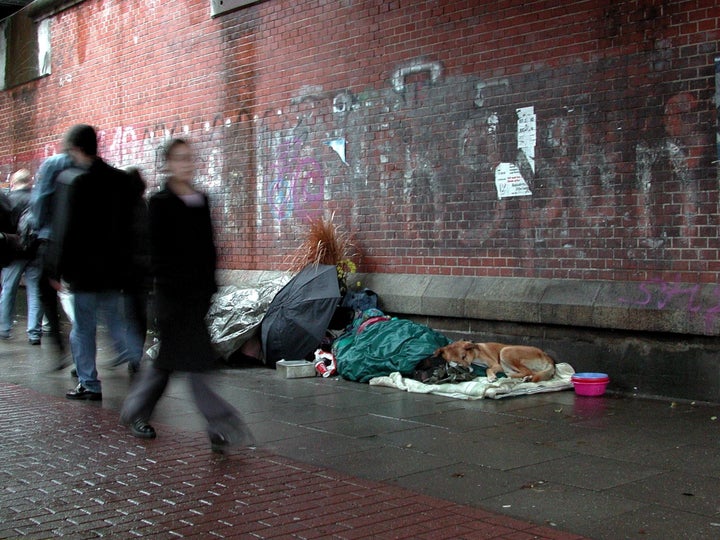 But after helping thousands of homeless people over the Christmas period, the ladies from Crack + Cider are back with a new mission to help rough sleepers take care of their dogs too.
Charley Cramer and Scarlett Montanaro set up their unusually-named venture after a homeless man told them: "People don't give me money because they just think I'll spend it on crack and cider."
In December, Cramer, 25, told The Huffington Post UK: "We were in Berlin when someone asked us for money and we just said no and walked by. Afterwards we went for a coffee and started talking about it, when we found ourselves thinking about why we didn't give that person money.
"We began talking about the people we see in our community back home that we care about and feel compassion towards, recognised that it's a huge problem in London, Berlin and lot of other cities and then we started investigating why this problem exists. That people care about the issue but they're not doing anything to remedy it because they don't know how.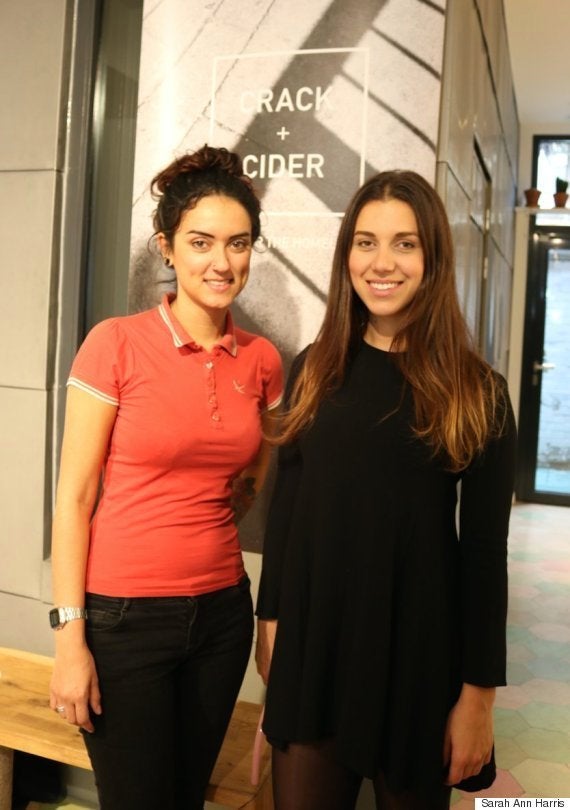 "Every day it's the same people that you walk past and you feel empathy and you care but equally you don't do anything to help because you worry about what the money will be spent on and are you really doing the right thing. It's just easier to block it out.
"On the other hand, people also aren't giving money to big charitable organisations because on the flip side it feels impersonal, there's no human interaction."
It was out of this - and after a conversation with a rough sleeper who told them why people were reluctant to give him money - that Crack + Cider was born.
The initiative's pop-up shop, situated in Hackney in east London, and website, contained items recommended as particularly useful by organisations which work with homeless people: hats, gloves, socks, fleece jumpers, backpacks, umbrellas and military grade waterproof jackets.
Shoppers paid for their selected items but instead of taking anything away, Crack + Cider then purchased and delivered them to rough sleepers in capital.
The project is not-for-profit and any extra money made was simply spent on more items.
The response to the initiative was bigger than Cramer and Montanaro could have ever imagined, with £44,000 given by the public.
This meant that they were able to hand out almost 6,000 items to help rough sleepers cope with the coldest winter in four years.
Now the public can help homeless people care for their dogs too, with the Crack + Cider Canine Care Pack.
In partnership with Lily's Kitchen, who kindly donated their dog food products for free, the pack contains a hooded, padded coat for dogs, compostable waste bags and a range of doggie snacks.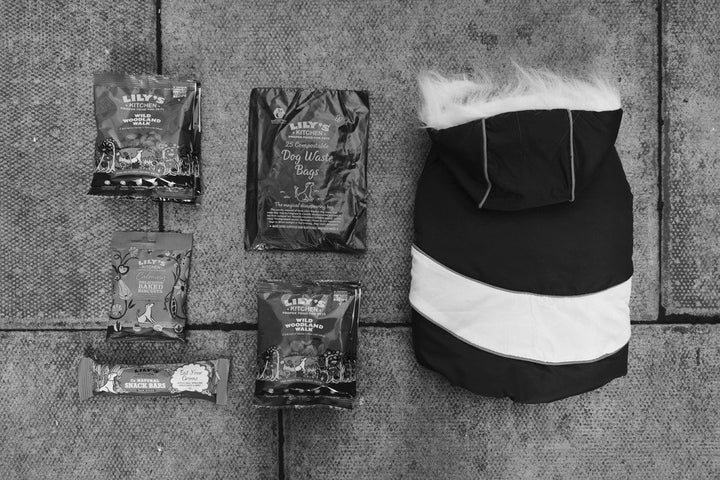 Cramer said: "When the community really cares about something, it's amazing how many people offer their help and services. The people that we've had contact us every day, just strangers offering to help out.
She added: "When you get that kind of support you just can't not go ahead with it."
Crack + Cider has received much praise, with Stephen Robertson, CEO of the Big Issue Foundation, saying of it: "This initiative gives people an opportunity to take some direct action to help rough sleepers at the crisis point that is rough sleeping."
Ryan Maynes, from the Labour campaign to end homelessness by 2030, described the initiative as a "really admirable thing".
Crack + Cider's pop-up shop is situated in One Good Deed Today, 73 Kingsland Road, E2. Those unable to visit the store are also able to shop online here.