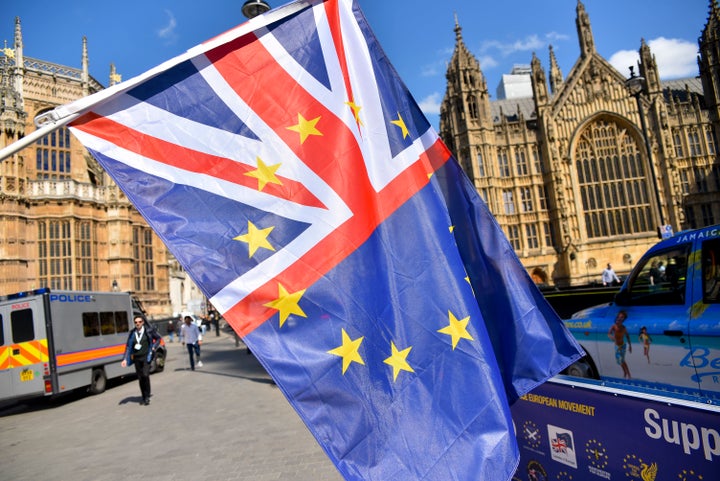 This week the House of Lords voted in favour of a customs union. Next week the House of Commons will get the chance to do the same in a debate called by the Chairs of Parliament's Select Committees.
With just six months to go before the Brexit deal needs to be concluded, delays to the customs and trade legislation mean we are running out of time for Parliament to help to shape the negotiations based on the evidence we hear and before the deal is done. Yet many of our back bench committees have forensically gathered evidence on different Brexit options and the practical implications. That is why it was the overwhelming conclusion of committee chairs – including those who voted leave and who voted remain, supporters and opponents of a customs union – that backbench MPs should get the chance of an early constructive debate and vote on this crucial issue, not bound by the party whips, but informed by committee evidence instead.
As two of those chairs, we both believe the case for a customs union is overwhelming - for the sake of British manufacturing, international trade, smooth borders and Northern Ireland peace. And we have heard from both leave and remain voters from the referendum who agree.
First, it is still the only way to get the frictionless border for trade that the Government has rightly promised. At Dover docks 400 lorries an hour rumble on and off the ferries to France. In Ireland 6,000 lorries and 8,000 vans a day whizz to and fro across the border without even braking. From apples to aerospace, Yorkshire woollens to Scottish salmon, Britain does more than £236bn of export trade with European Union countries every year.
"Just in time" production and retailing, where companies hold less stock, and supply chains run across borders, makes even small delays costly. James Hookham, deputy chief executive of Britain's Freight Transport Association, has warned that an average delay of two minutes as a result of new Brexit spot checks at Dover would create a tailback of seventeen miles. An effective customs union deal avoids that because those businesses won't have to be stopped for border customs checks, or pay tariffs or fill in any new forms to explain the national origins of their goods, their component parts and ingredients too.
Some Ministers hope that new technology will provide a frictionless alternative to a customs union. But whilst we agree that more customs declarations could be done online in advance, evidence given to six different Commons committees shows that this won't be sufficient to avoid all border infrastructure or checks and still won't prevent the burdensome form filling and rules of origin checks.
Second, the evidence and the Government's own EU Exit Analysis shows that the potential benefits from new trade treaties with far flung countries will be much smaller, and will take far longer to deliver, than the immediate losses from losing frictionless trade with our closest neighbours. Research from the National Institute of Economic and Social Research estimates that the overall trade increase from possible future agreements with the USA, Canada, Australia and New Zealand amounts to less than 3% of our current trade. Geography matters.
Third, a customs union is particularly important for manufacturing industry. Changing our terms of trade to hit manufacturing communities across the North and Midlands hard is not a responsible way for Parliamentarians to behave and it is deeply unfair to those whose local manufacturing jobs would be hit.
Fourth, and perhaps most important of all is our responsibility to defend the Northern Ireland peace process. The removal of the security and economic checks at the border, and the growing economic integration between Northern Ireland and the Republic as well as with the rest of the United Kingdom is an important part of ending a conflict in which more than 3,000 people died.
Ministers have rightly insisted both that there cannot be a hard border between Northern Ireland and the Irish Republic, or between Northern Ireland and Britain either. But as the Northern Ireland Committee concluded last month, there are no technical solutions, anywhere in the world, "beyond the aspirational", that would remove the need for physical infrastructure at the border. The police have warned that even customs cameras to check number plates at the border may become a security target for dissident groups.
Next Thursday is the chance for MPs to speak up for manufacturing, for trade, for Northern Ireland peace - and to urge the Government to negotiate for an effective customs union to be part of the final Brexit deal. The agreement that the Government and EU Commission must reach in the next few months will affect us all for years and decades to come. If Parliament stays silent until after the deal is done, that is just a recipe for conflict and regret later on. Far better for us to debate this properly now and let Parliamentarians express their view before it is too late.
Yvette Cooper is the Labour MP for Normanton, Pontefract and Castleford
Nicky Morgan is the Conservative MP for Loughborough