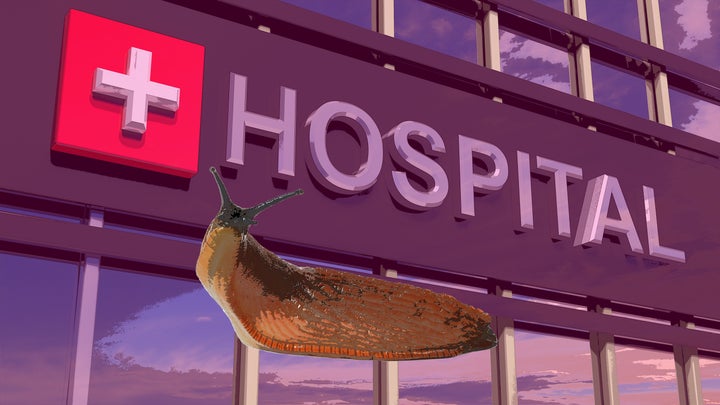 One problem? He was too drunk to get behind the wheel, so Crowley called upon an Uber to escort the tiny casualty to the sanctuary, where the bird is now recovering. 'Petey Uber' (as he is now known) would've died had he not acted – what a hero.
In other news...
1. Kids Make A 'Hospital' For Slugs
Chris Wilson was a little surprised recently to find a slug 'hospital' had popped up in his garden – when we say hospital, we mean a ring of stones with a few leaves at the side, presumable for shade or to keep them dry? Anyway, he tweeted that the hospital had '30+ patients' and unsurprisingly many of them had decided to escape.
While it's pretty cute on the daughter-front, it's definitely a worst nightmare scenario on the slug-front... "Nothing in the parenting books prepared me for this," said Chris.
2. Baby Meerkat Pile-On.
Two tiny yet mischievous meerkat pups have taken their first outside steps at Chester Zoo. Since being born on 28 May, the pair had been kept safely tucked up in their underground burrows by parents Huskie (mum) and Beagle (dad). But now, six weeks later and each around 250g heavier, they have ventured out to begin exploring the world for the first time.
And the result is this absolute cute-fest.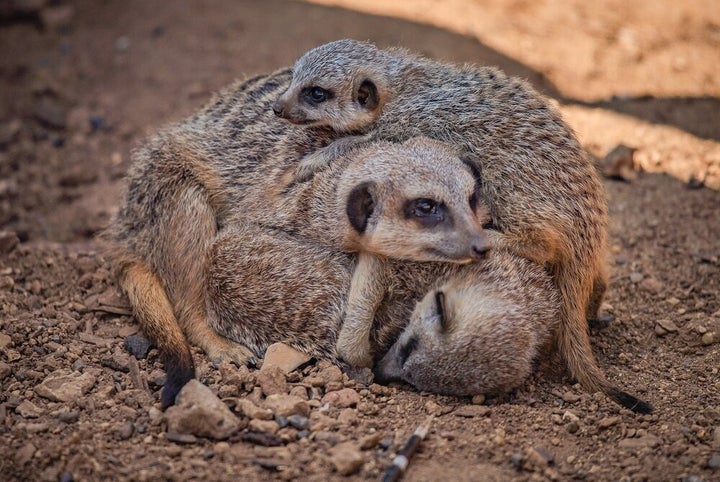 3. Cat Hears A Noise.
Speaking of meerkats, this cat is doing a seriously good impression of one...
4. Daniel Sturridge Gets Lucci.
Former Liverpool footballer Daniel Sturridge has been reunited with his beloved Pomeranian pup Lucci who was allegedly stolen from his home in the Hollywood hills earlier this week. The paw-some pooch was returned on Wednesday this week and boy are we glad to hear it.
5. BREAKING NEWS. How Bread Is Actually Made.
We've been living a lie and behind every great bakery is actually a team of cats who are padding dough into oblivion...