The Daily Mail has admitted that its front page headline on Thursday was untrue.
It ran under the headline "We're from Europe - let us in".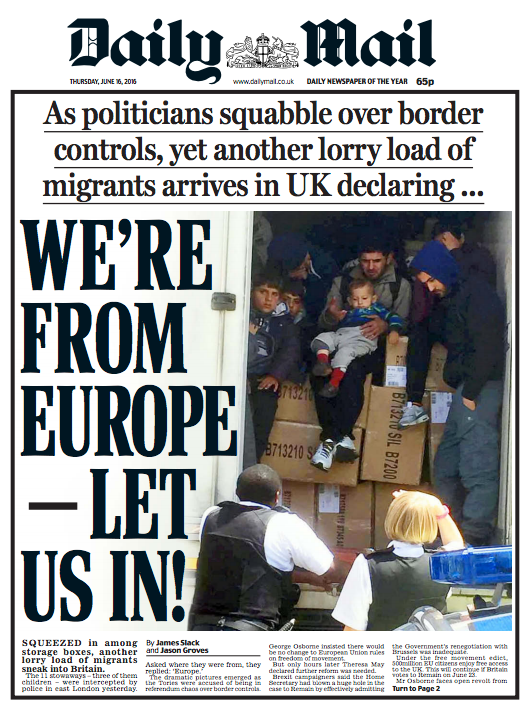 The piece was printed in the run up to the EU referendum by the paper, which has long complained about levels of immigration into the UK.
A heading above the main headline said the news came "as politicians squabble over border controls".
But on Friday it was revealed that the migrants "from Europe" were not in fact from the continent, but rather from Iraq and Kuwait.
In a 54-word correction published at the foot of page two today, the Mail said:
"In common with other newspapers, we published a reputable news agency's story yesterday which said that stowaways intercepted in east London had told police that they were 'from Europe'.

"In fact, while they had travelled to the UK in an Italian vehicle from mainland Europe, the migrants told police they were from Iraq and Kuwait."
The change of the migrants' birthplace is significant because they would not have been afforded freedom of movement to travel to Britain, unlike citizens from Europe.
After the article was published on Thursday, inaccuracies began being pointed out by astute Twitter users.
BBC News' home affairs correspondent Daniel Sandford noted: "Only one problem with the Daily Mail front page. I've listened to the video and people in lorry clearly say 'We're from Iraq'".
NOW READ:
Related