Highlighting the ex-PM's beach body as he holidays with his wife and three children in Corsica, a front page and a double page spread mock Cameron as a "heavyweight" and "political big beast".
The tabloid goes on to speculate the 49-year-old's "expansion of his girth" could be caused by "comfort eating" or not bothering to exercise.
Many Daily Mail readers were incensed, with almost all of the most popular comments on the article slamming its tone.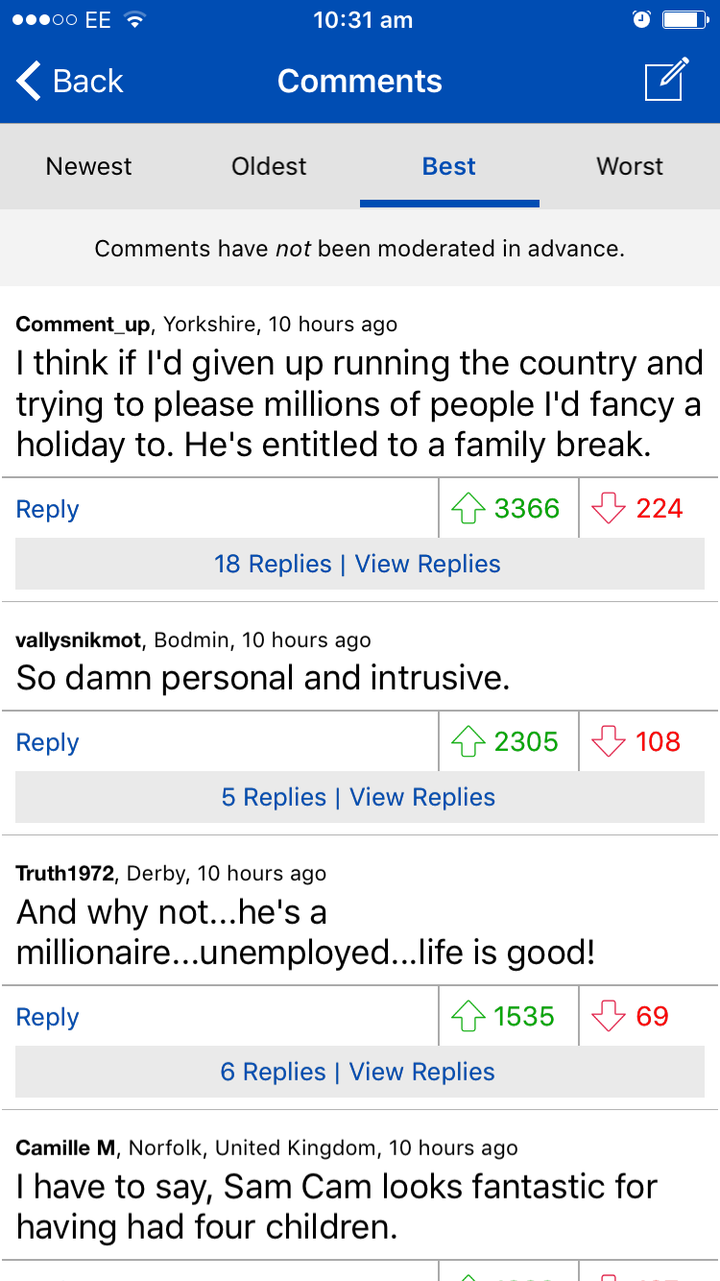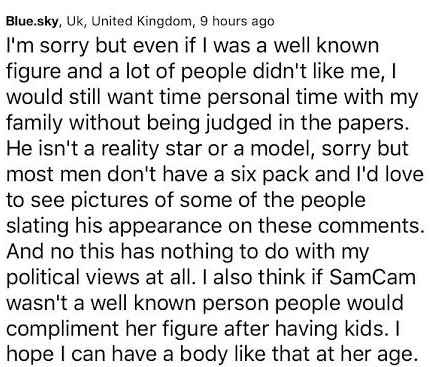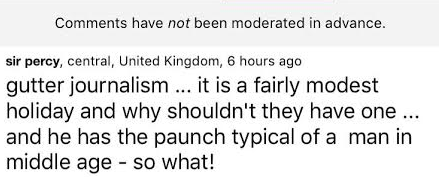 The Mail also took aim at the estimated £15,000 cost of the trip as it detailed how "flights to the island are limited, giving Corsica an air of exclusivity".
A quick check on on SkyScanner actually reveals you can fly there practically every day from various airports around the UK.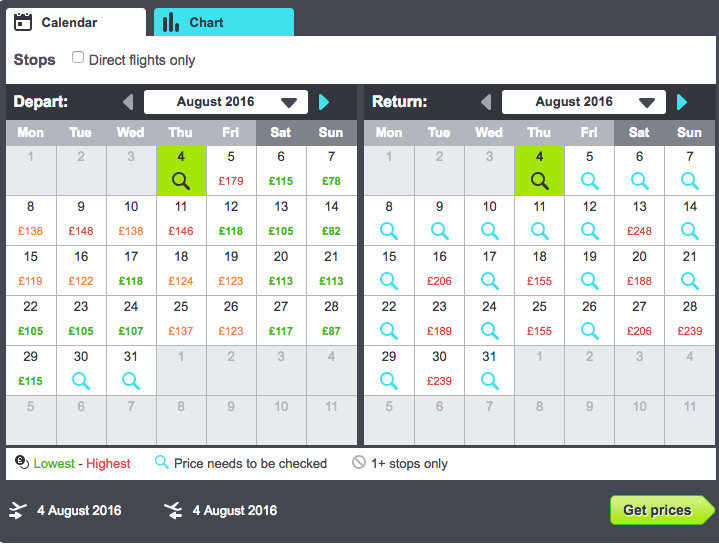 Journalist Michael Crick also questioned if there were privacy concerns with the photos, which were also used by the Times and the Sun.
But as journalist and media law consultant David Banks pointed out...
Samantha Cameron fared better from the Mail piece, described as "naturally blessed with a long and lean frame".
Unlike the reaction to David's £225 swimming shorts from the public...
But if the former PM was feeling body conscious, he may take solace from some on social media pointing the finger at his 'celebrity personal trainer':