Old Etonian actor Damian Lewis said he was "surprised" when former pupils of a state school tried to stop him attending its 50th anniversary celebrations.
But a former pupil of the mixed comprehensive in Tufnell Park, north London, tried to block the actor's appearance claiming his privileged background made him unsuitable.
The petition – which only attracted 124 signatures – said the school had a "long and proud tradition in comprehensive education" whereas Eton "represents the reproduction of privilege and inequality in the UK".
On Lewis, it added: "We have nothing against him as an actor or local resident, but he is a wholly inappropriate choice for this celebration of a wonderful local comprehensive school."
Lewis told the Sunday Times Magazine the protest "missed the point".
He said: "I was surprised there was so much feeling, but in the end, the petition was very small.
"I think she missed the point of the occasion. It was a celebration of community. Acland Burghley is a performing arts school with a special status for that, and I am a well-known local actor.
"On the day, I was surrounded by friends who had been in my kitchen endlessly over the past 10 years, going on play dates with my kids, who were at the school. So it was a misjudgment."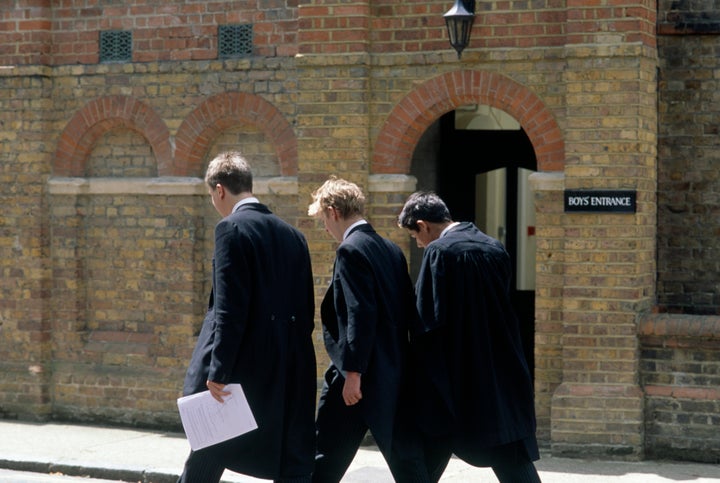 Lewis, the son of a City broker, was born in the wealthy London suburb of St John's Wood and was sent aged eight to board at Eton, whose former pupils include David Cameron and Boris Johnson.
The actor, who has two children with fellow actor Helen McCrory, said he would not send his own children to boarding school at such a young age.
Recalling his own experience, he said: "I went at eight and I think that's very hard. You go through something which, at that age, defines you and your ability to cope.
"There's a sudden lack of intimacy with a parent, and your ability to get through that defines you emotionally for the rest of your life. It's a very violent experience in those first few weeks. It's just, boom."
Related