Parenthood is demanding enough without feeling the pressure of re-igniting your romantic life and getting back on the horse after a split.
It can be hard to know where to start again and to resist the temptation to just subconsciously resign yourself to being on the shelf forever.
Siobhan Freegard, founder of Channel Mum, told The Huffington Post UK: "Dating as a newly-single parent can be daunting, but that doesn't mean it can't be exciting too. Being a solo mum or dad shows you can handle anything life throws at you and that can make you a very attractive to a potential partner."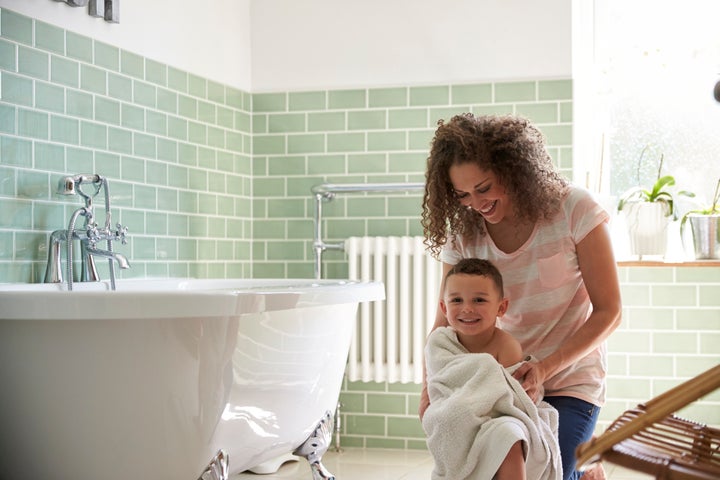 Here are seven tips on how to navigate dating when you've got little ones at home.
1. Don't ever believe you are on the shelf.
For many parents re-entering the dating scene, it can feel intimidating that you might meet people who see a child as extra emotional baggage that they aren't willing to take on, but don't put yourself down or settle for less.
"Don't feel grateful just because any old person is interested. You aren't on the shelf, you are a brilliant strong mum or dad who deserves a brilliant, strong partner to match," says Freegard.
2. Take care of yourself physically.
After a break-up it can be so tempting to hide away at home, sitting on the sofa with a tub of ice cream, but in the long-term that isn't going to do much for your happiness.
Freegard says: "Make positive changes that boost your confidence. It could be getting fit, losing weight, a new hairdo or taking up a new hobby - anything that makes you feel good will help you meet other people and catch someone's eye."
3. Don't be intimidated by online dating and apps.
If you haven't been single in the last decade, one of the first things you will notice is how different the landscape of love is looking these days.
But don't be intimidated by online dating, use them to your benefit as you can get to know people from your sofa, without having to leave your kids with a babysitter again.
Marianne Miles, who is a spokesperson for single parent's charity Only Mums, recommends parents try these websites: "Elite Singles, EHarmony and Match are all reputable websites which have a good reputation for matching people up. You could also try Plenty of Fish or the infamous Tinder which again, are hit and miss but have produced some positive results for people.
"But always be careful when finally meeting up in person, ensure you meet in a public place and don't give anyone your address until you are sure they are genuine."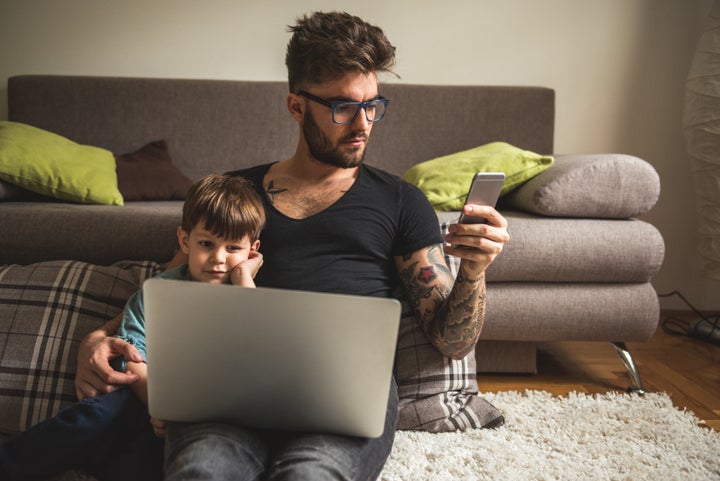 4. Never hide the fact you are a parent.
Because you never know how people are going to react to your parental status, it can be tempting to just ignore it all together.
But that elephant in the room is one you can't avoid for too long.
Freegard recommends: "Be honest and never hide the fact you have children. Some daters may run when they hear the c-word, but that saves you wasting time with them. Be open and honest from the outset."
5. Take things slowly when you meet someone.
When you're short on time and feeling a bit lonely, it can be really tempting to rush things when it seems like there is even a glimmer of a spark on the horizon. But there is no need to rush.
Freegard says: "When you do meet someone new you like - take it slow. It can be tempting, when you find a match, to rush into it headfirst because you miss that comfort of a relationship. You have to find the right match for you and your little ones and time is everything in the early stages."
6. And don't rush family introductions.
The same goes for introducing new partners to your children. We know that you just want to share the people you love most in the world with your new fling, but if you are meant to be a family unit, it will happen. It just doesn't need to happen immediately.
Miles says: "I would be extra cautious when introducing new people to children. I have a six-month-rule, after that time you should have a stable relationship and know enough to ascertain whether or no this person is going to be a long term fixture."
7. Don't give up.
Ultimately it can feel like an uphill battle that just goes on and on, but you shouldn't expect things to happen right away, Miles says: "Don't expect to meet your next husband/wife straight away, have fun with dating."