An elderly black woman who was racially abused by a fellow passenger on a Ryanair flight is a Windrush generation migrant who was returning from a holiday to mark the anniversary of her husband's death, her daughter has told HuffPost UK.
The woman's daughter says she will never fly Ryanair again, and she believes that if it had been a black person behaving in that way "police would have been called and we would have been kicked off of the flight."
In the shocking video, captured by fellow passenger David Lawrence, a man can be heard referring to Mrs Gayle, a 77-year-old pensioner from East London, as an "ugly black bastard". He appears to be refusing to sit next to her and threatening to "push" her if she does not sit elsewhere.
The video begins with a noisy row over seating, in which Mrs Gayle's daughter can be seen arguing loudly with the man. Moments later, when the elderly woman speaks with a Jamaican accent, the man replies "don't talk to me in a fucking foreign language, you stupid, ugly cow."
Eventually, Mrs Gayle is seen asking to be moved, while the man remains in his seat. He can then be heard telling the flight attendant, "I'm alright, now she's gone." Passengers can be seen intervening, with one asking for the elderly man to be taken off the flight.
The incident took place just before the flight - FR9015 - was scheduled to leave from Barcelona for London Stansted on Friday afternoon. Ryanair have now said the incident has been reported to Essex police.
Mrs Gayle's daughter, 53, told HuffPost UK: "In a few weeks, it'll be one year since my dad died and I took my mum away for a few days' break. My parents were married for over 50 years.
"She's been feeling really down and depressed, so I thought the trip would raise her spirits.
"The underlying reason behind the man's abusive behaviour comes down to the fact that my mum is a black woman and he didn't want her sitting next to him - he says it in the video."
Mrs Gayle moved to the UK from Jamaica in the 1960s, where she built a life with her late husband and their children. Her daughter asked HuffPost not to use the elderly woman's full name.
"This is black history month! My mother has worked her all of her life, paid her taxes and her dues," her daughter added. "Why should she have to go through all of this?"
Mrs Gayle's daughter says the row over seating began when her mother, who has arthritis, took some time standing up from her aisle seat to allow him to access his window seat.
"I don't know how to go forward or where to take this. I'm not even sure what I want done to resolve the situation, beyond an open apology to my mother for the way that the things were handled."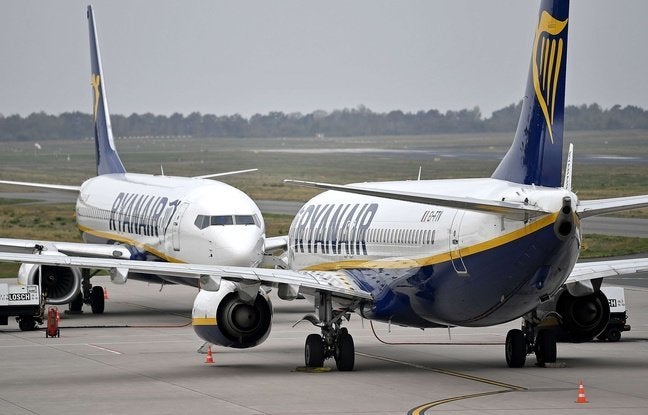 The 53-year-old told HuffPost UK that she feels that the matter would have been resolved differently if the perpetrator were black.
"I know that if I was behaving like he was or any other black person, for that matter, police would've been called and we would've been kicked off of the flight."
"Mum's really feeling upset and very stressed about this situation, on top of the grief that she's already experiencing. As for me, I'm upset about the whole thing too - the fact that the passenger wasn't taken off the plane and how the situation was dealt with," she added.
"We will never fly with Ryanair again."
Mrs Gayle's daughter told HuffPost UK that when she complained at the end of the flight the flight attendants denied hearing any racist slurs during the argument.
The pair have been advised to ring customer services on Monday and ask to be transferred to the correct department.
Ryanair has received criticism of its handling of the incident online. Broadcaster Jeremy Vine tweeted: "If this is @Ryanair, they need to explain how this man's disgusting racial abuse of the black lady in the seat next to him ends up with HER being asked to move. It is beyond belief"
Under article 7 of Ryanair's terms and conditions, the airline may refuse carriage if a passenger's "mental or physical state or attitude, behaviour or demeanour presents a hazard or risk to yourself, to passengers, to crew, or to property."
HuffPost UK has reached out to Ryanair for comment. They tweeted on Sunday morning: "We are aware of this video and have reported this matter to Essex Police."