Imagine looking over your shoulder while taking part in the parents' race at sports day, only to see David Beckham about to overtake you.
Victoria Beckham shared a video of the competition in an Instastory to mark their 19th wedding anniversary.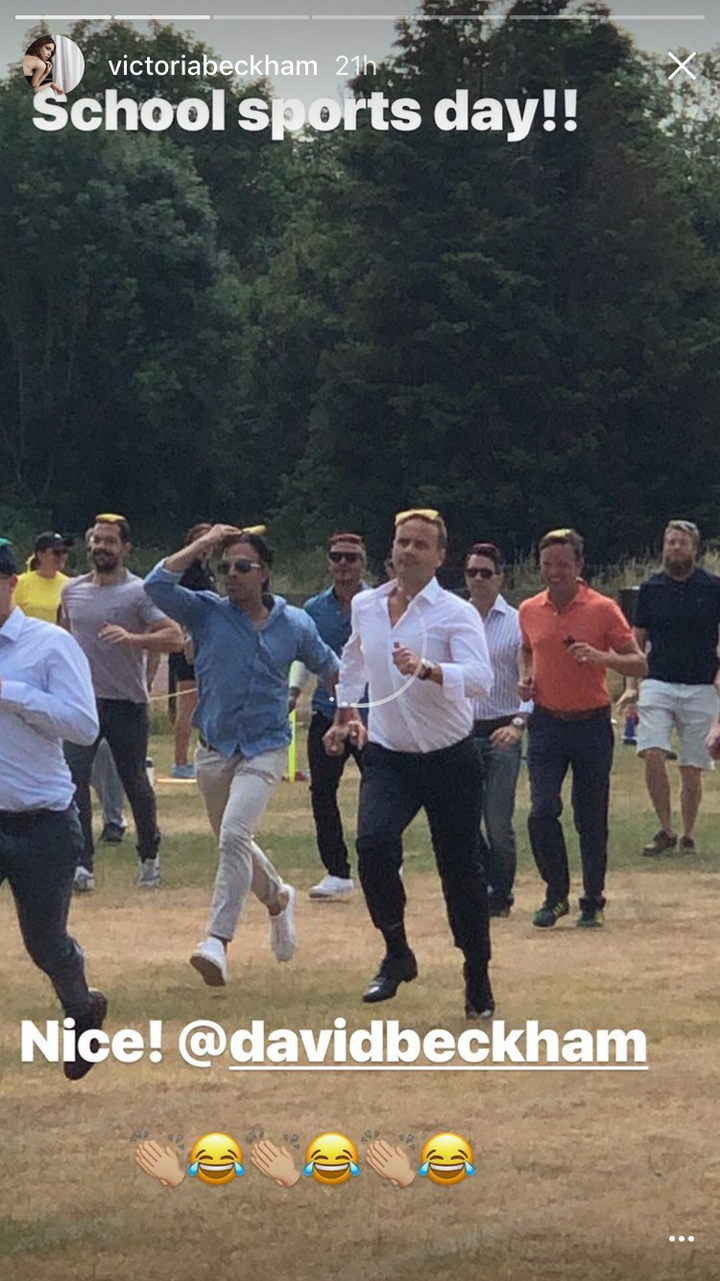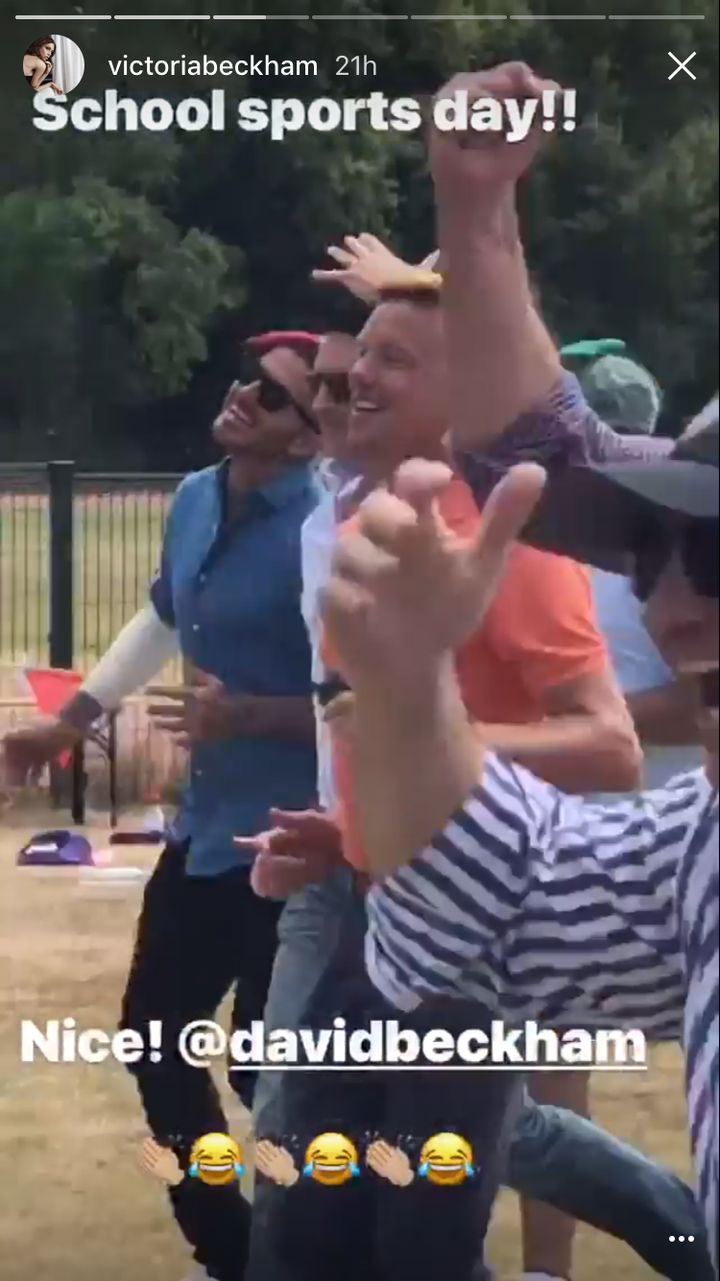 The Beckhams took time out from their romantic celebrations on 4 July to join Harper and her school friends at their sports day, and if anything it seems to have only made the day even more special.