The Prime Minister and his wife, Samantha, owned shares in the trust of his late father, before selling them for around £30,000 in 2010, Cameron told ITV News.
A profit made of just over £19,000 was below the couple's joint capital gains allowance of £20,200 - meaning they did not have to pay capital gains tax.
After the revelation, the Conservative Party leader was facing calls from one Labour MP to resign, while another suggested he only dumped the shares as he was about to lead the country. It later emerged he will publish his tax returns "as soon as possible".
Cameron has made four statements since the "Panama Papers" were leaked this week, and said repeatedly he does not benefit from the Blairmore fund.
Many questioned whether the series of "non-denial denials" suggested he had reaped dividends previously.
In an interview with ITV News's Political Editor Robert Peston, he admitted he "should deal with the past".
He said: "Of course I did own stocks and shares in the past - quite naturally because my father was a stockbroker.
"I sold them all in 2010, because if I was going to become Prime Minister I didn't want anyone to say you have other agendas, vested interests.
"Samantha and I had a joint account. We owned 5,000 units in Blairmore Investment Trust, which we sold in January 2010. That was worth something like £30,000."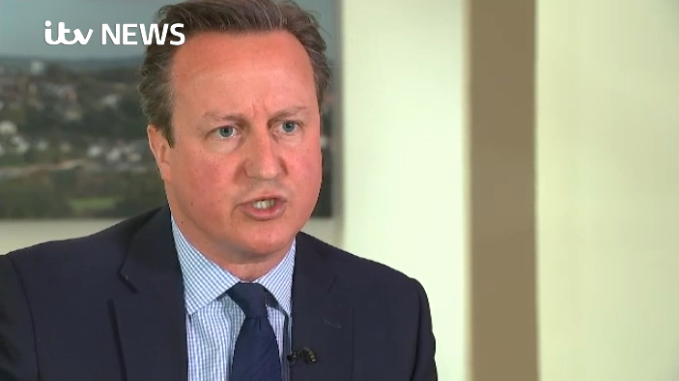 Ian Cameron, who passed away in 2010, was a director of Blairmore Holdings Inc, an investment fund run from the Bahamas, which oversaw tens of millions of pounds on behalf of wealthy families. In its 30-year history, Blairmore has never paid a penny of tax in the UK on its profits.
"I have never hidden the fact that I am a very lucky person."
Downing Street initially said the issue was a "private matter". Tonight, Number 10 said the Camerons bought their holding in April 1997 for £12,497 and sold it in January 2010 for £31,500.
In the interview, he said he paid income tax on the dividends and the profit was less than the capital gains tax allowance.
"So I didn't pay capital gains tax, but it was subject to all the UK taxes in all the normal ways," he told Peston.
He defended his father's involvement in the fund, and admitted it had been a "difficult few days". He said there was a "fundamental misconception" about Blairmore and said his father was being "unfairly written about" - insisting Ian Cameron was not a tax avoider.
He said: "I want to be as clear as I can about the past, present and future. Because frankly I don't have anything to hide. I am proud of my dad and what he did, the business he established and all the rest of it. I can't bear to see his name being dragged through the mud."
The Prime Minister insisted Blairmore wasn't set up with the idea of avoiding tax, and any UK citizen who invested was subject to full UK taxation.
He said: "It was set up after exchange controls went so that people who wanted to invest in dollar denominated shares and companies could do so.
"And there are thousands of other unit trusts set up in this way. It was reported to the HMRC, the Inland Revenue, it reported itself every year. It was properly audited."
The revelation is embarrassing since the Prime Minister has repeatedly promised to crackdown on tax evasion, and branded the tax arrangement of comedian Jimmy Carr "morally wrong".
The PM said even earlier today he had "made tax and transparency the number one issue for the first time" at international summits.
Cameron was also pressed on the £300,000 inheritance he received from his father - and whether that benefited from the offshore status, including from his father's estate in Jersey.
"Well, he had investments in Blairmore Investment Trust," he said.
He went to make the point he had "never hidden the fact that I am a very lucky person", adding:
"I had wealthy parents who gave me a great upbringing. Who paid for me to go to an amazing school. I have never tried to pretend to be anything I am not. And I am lucky, in that I earn a good salary as prime minister, my wife is successful and earns money and we own two very nice houses. So I am not pretending anything.

"But I was keen in 2010 to sell everything, shares, all the rest of it, so I can be very transparent. I don't own any part of any company, any investment trust, anything like that."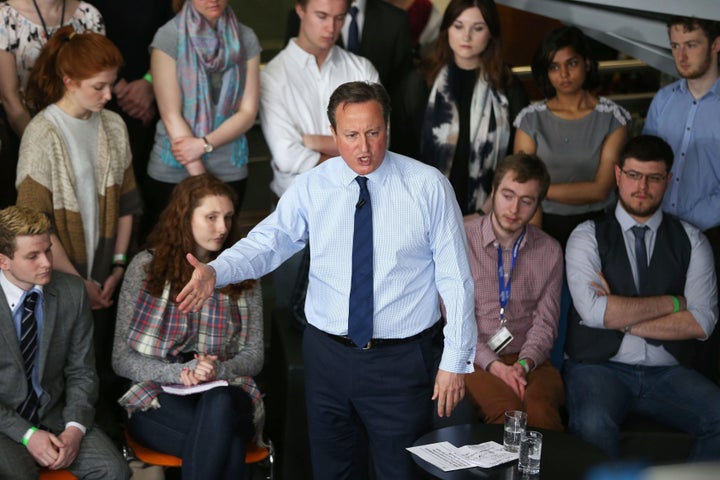 Public anger over the Prime Minister's position has been mounting in the last two days.
And outrage was heightened when reports this morning recycled the Prime Minister previously "personally intervening" to block the extension of new tax arrangements.
Labour launched a full frontal attack, with MP John Mann urging him to quit.
On BBC's Question Time, Chris Bryant, Labour frontbencher said: "He did it just before the 2010 general election. I wonder why? I wonder why?"
Labour's deputy leader Tom Watson said: "The Prime Minister has previously described the actions of others who invested in these complex schemes as 'morally wrong'. I'm sure he will now consider voluntarily paying the money that, in his own words, should morally belong to the exchequer."
In the first public Tory Party defence, Anna Soubry, a minister, said on Question Time: "There is nothing wrong morally or legally about investing in this trust."