This will be both Meghan Markle and Prince Harry's first child – so what advice would HuffPost UK readers give the Sussexes?
We asked mums to share the things they wish they'd known before their first child was born. And there's plenty of helpful advice to go around.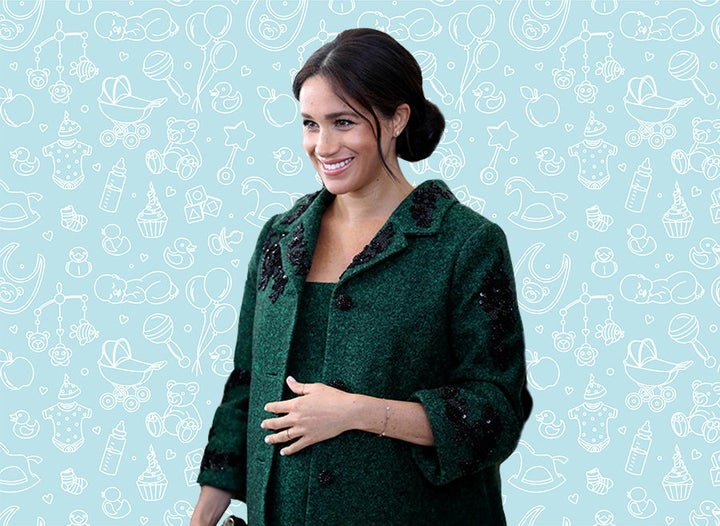 Get The Nursery Organised – Before Baby Arrives
Rebecca Patterson, mum-of-one and author of The Nest Planner, advises new parents to get their house in order before their baby arrives. "I don't mean major lifting and decorating," she says. "Just clear out any unwanted clutter, tidy up areas that you have been meaning to do for ages and create a feeling of calm in your home.
"Make sure your room is as clean and organised as the beautiful new nursery – it is important that you have your own space as well."
Trust Your Instincts – Not The Parenting Books
Mum-of-one Antonina Mamzenko, a family photographer, says she wishes she had thrown out all of her parenting books, bar one. "I wish I'd trusted my gut and listened to my baby's cues on what they needed," she says. "There is so much conflicting advice out there, it gets overwhelming and you start doubting yourself and your own instincts."
She says the only book she found helpful was Baby Calm by Sarah Ockwell Smith: "It basically says 'trust yourself' and gives some practical tips on dealing with what a normal baby does – ie. not sleeping, wanting to feed, and wanting to be held a lot! You can't spoil a baby by holding them or responding to their cries - that's how they evolved to survive, and I wish I had just trusted myself on that."
Limit The Number Of Visitors In The First Week
Nicola Rowley, who juggles being a PR strategist with being a mum to a four-year-old, urges new mums not to fall into the trap of letting all your relatives drop in within the first week.
"Don't make the mistake of having lots of visitors all of the time," says Rowley, who is also founder of the Working Mum Association. "You also need time to bond and get to know each other. Having a little person with you is life-changing in every way and it's a great moment to really savour those first few special cuddles."
Find Your Mum Tribe
"The one piece of advice I give all friends about to have a baby is that they should do NCT classes [new parent support groups], or the equivalent, in their local area," says Abi Wright, mum to two-year-old Margot.
"Having other mums around you going through the same thing you are is so important. The mums I met through NCT were my lifeline during that first year, and gave me advice and support. Many have been through it before so are speaking from experience, which as a new mum is invaluable. Two years on we still see each other on a regular basis. I honestly don't know what I would have done without them."
Find A Decent Sling For Carrying Baby
Speaking from experience, Helen Rankin, a mum-of-four and founder of Cheeky Wipes, urges new mums to invest in a decent sling for carrying their baby. "There are sling libraries all over the country where you can try a few types to see what works best for you," she says. "They're a life-saver and it feels lovely carrying your snuggly baby around too."
Your Relationship Might Suffer (And That's OK)
Relationships require work no matter what your situation. Add a tiny baby who needs attention 24/7 into the mix and you're bound to feel the strain.
Kelly Ainsworth, mum of two boys and a parenting consultant at Modern Mummas Parenting, says it's a "challenging balancing act" trying to maintain a good relationship with your partner while prioritising your new baby. "Your other half may feel a little neglected as you nurture and feed your new baby," she says. "But then the tables turn as baby gets a bit bigger and more interactive, and you can take a little time out as and when you need it."
She advises taking a bath with your partner at the end of a long day, adding: "It can be an amazing bonding time."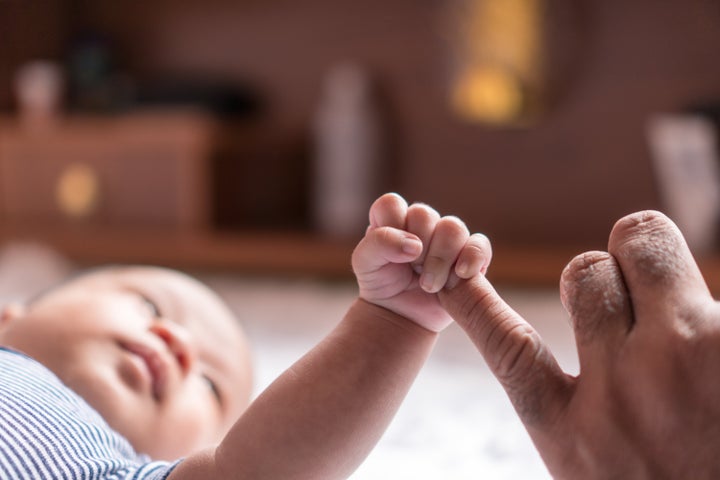 Celebrate Your Small Wins
Susan Renee, a mum of two boys and professional newborn photographer at Kingshill Studios in Aberdeen, urges first-time mums: "Don't be too hard on yourself."
She says you'll probably need to reduce your own expectations of what you can realistically achieve in a typical day with a newborn. "Celebrate the small wins and try not to get too bogged down when things don't quite go to plan. Don't worry – this phase will pass and things will get easier."
Take Photos – And Make Sure You're In Them
Mamzenko advises new mums to document the everyday moments, as these will be what you treasure more as time passes. "Those are the pictures the world doesn't need to see. You need to take them for yourself, however imperfect they are. And make sure you exist in those photographs – when the baby grows up they'll want to see you, their mother, in those early childhood photographs," she says.
Find A Bath Time That Suits You
Sinead Murphy, mum-of-three and co-founder of Shnuggle (a baby bath product), says bath time should be at a time of day when both you and your baby are most relaxed. "For some people this can be before bed as it can create a calm and relaxing atmosphere, but if another time of day works better then it's best to just go with the flow and find the right time of day that works for you and baby," she says.
Try to enjoy bath time, interact with baby and make it a bonding experience for you both to enjoy.
Be Kind To Your Body
Don't forget you need time to heal, says Rankin. She advises first-time mums to invest in reusable maternity pads which can be frozen with water and witch hazel to help "reduce swelling and bruising post birth". She suggests wearing them with period pants to help reduce chafing.
Prioritise Your Wellbeing And Ask For Help
Dr Pragya Agarwal, an academic, entrepreneur and mum-of-three, says it's really important to talk to someone if you feel low, tearful and depressed. "PND (postnatal depression) is very real and there is absolutely no shame in asking for help," she says.
She also urges new mums to care for their wellbeing and know when to put themselves first: "It is so easy to just lose ourselves in it [motherhood] completely, and though the attention is justifiably on the new child, it is important and OK to take time away from being a mother. It is OK to take a few minutes for ourselves, to go and do things that helps us achieve equilibrium and balance."