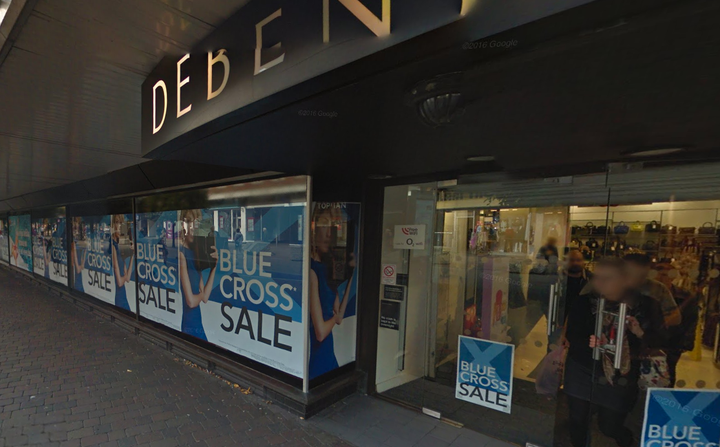 A security guard told a homeless man "Enjoy your water bed", after his clothes and bedding were soaked as he slept outside a department store entrance, it has been alleged.
Staff at the Debenhams store in Portsmouth, Hampshire, have apologised to Russell Allen following the incident which happened on Boxing Day.
Allen described on Facebook how he had been asked to move his bed from outside the store.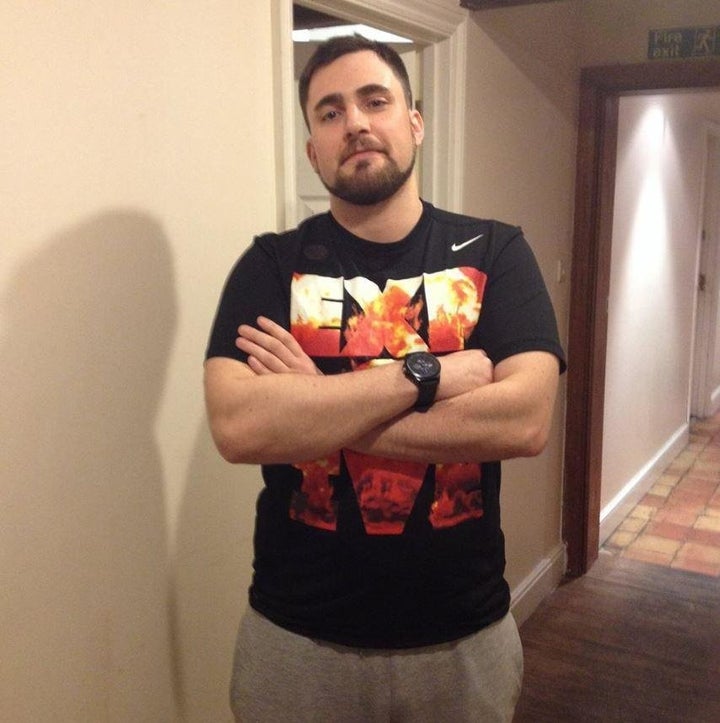 He said he had woken to find his clothes were wet and claimed the security guard had flooded his bedding from inside the store before telling him: "Enjoy your water bed."
Allen posted: "So to some of you, you know my predicament of being homeless. But yesterday morning I woke up feeling wet socks and clothes, thought I might of left a bottle open or something.
"I then get told by the security of Debenhams I have 10 minutes, which was fine. But as he walked away, he said enjoy your water bed... So I then begin to pack up my bedding to then discover that the security guard from the inside of Debenhams had flooded all my bedding. And ruined clothing, food, dog bedding, public donations brought by the kind members of public."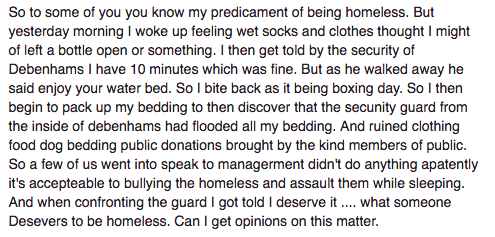 He added: "So a few of us went in to speak to management (who) didn't do anything, apparently it's acceptable to bully the homeless and assault them while sleeping. And when confronting the guard I got told I deserve it... what someone deserves to be homeless."
A petition set up by Jayde Crossley in Portsmouth has more than 5,500 signatures calling for the store to take action against the security worker claimed to be responsible.
A spokeswoman for Debenhams told the Press Association the clothing had accidentally got soaked while staff at the store were cleaning.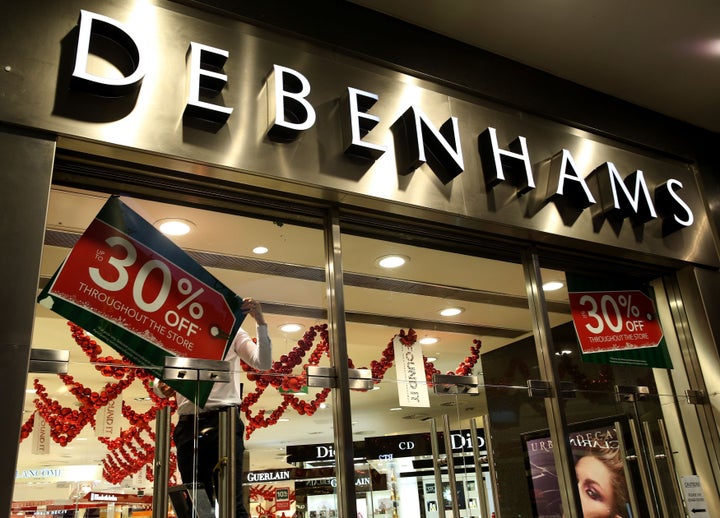 She added that they had provided Allen with new bedding and clothing and offered apologies to him.
She said: "We take this matter very seriously and have investigated it thoroughly this morning. We have established that this was an unfortunate accident in which the routine cleaning of the fire exit from the inside of the store resulted in some of the gentleman's property on the other side of the fire exit becoming wet.
"Debenhams has now supplied the gentleman with new bedding and clothing, and a member of our team has met him to offer our sincere apologies for any distress caused."