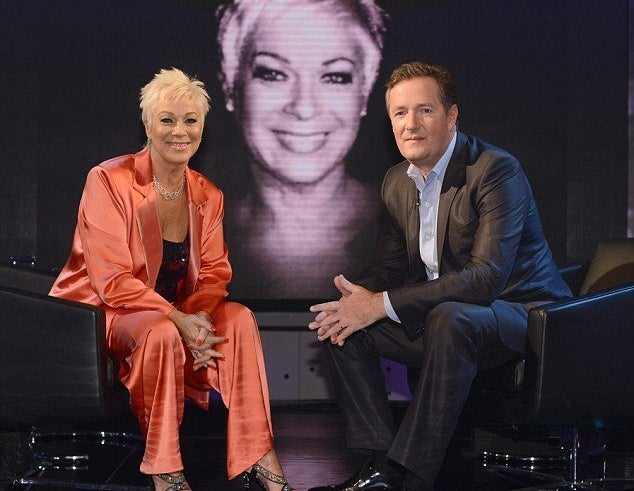 After Piers claimed the singer was actually had a case of "WNTS - Whiny Needy Twerp Syndrome", Denise found herself blocked by the star on Twitter when she took him to task on his dangerous comments.
Appearing on an episode of 'BUILD' to promote the release of 'Black Eyed Susan' - her own short film on depression - Denise addressed the issue once again.
Explaining how Piers had robbed other people suffering with mental health issues of the voice to speak out, Denise said: "Piers Morgan, as far as I know, does not suffer from depression, is not married to someone [who does], his children don't have it and he is not medically qualified in a psychiatric department to comment on whether the fuck Will Young has any kind of mental health condition at all."
She continued: "What he did by that statement was... you've got somebody who is just about to be prepared to talk about their condition because they've kept it a secret. They've maybe felt suicidal. They've kept it a secret from their family and friends, but they've at last been able to find the courage in a quiet, timid voice to say, 'This is how I'm feeling'.
"What he did in that one tweet was he closed them down and said, 'Don't do it, because we are going to take the fucking piss out of you'. He shut all those people down who don't have a voice.
"He has six million Twitter followers and it's outrageous."
The former 'Loose Women' panellist went on: "Piers Morgan - free speech - blocked me. For speaking out about something that could have been detrimental to me and my work for 28 years.
"I could go on... we're giving him air time, but the point is it happens to be Piers Morgan, Katie Hopkins. These are the people we give airtime to in this country, ladies and gentlemen."
Denise has never shied away from speaking out about mental health issues, having suffered with clinical depression since the birth of her first son - The 1975 frontman Matty Healy - 28 years ago.
As part of her work to help bring attention to these issues, she has co-produced and starred in a short psychological drama that acts as a portrayal of Denise's own experience with depression.