NHS maternity wards across England will be given ratings relating to the frequency of accidents and the health prospects of expectant mothers, to allow parents-to-be to compare services.
The Department of Health's 'Maternity Safety Action Plan', published on Monday 17 October, also sets out proposals for a new 'rapid resolution' scheme to allow parents of babies left stillborn or brain-damaged because of poor care, to automatically be offered compensation by the NHS, without resorting to legal proceedings.
"Our NHS maternity staff do a fantastic job under huge pressure," said Hunt, according to the Guardian.
"But even though we have made much progress, our stillbirth rates are still among the highest in western Europe and many on the frontline say there is still too much of a blame culture when things go wrong – often caused by fear of litigation or worry about damage to reputation and careers."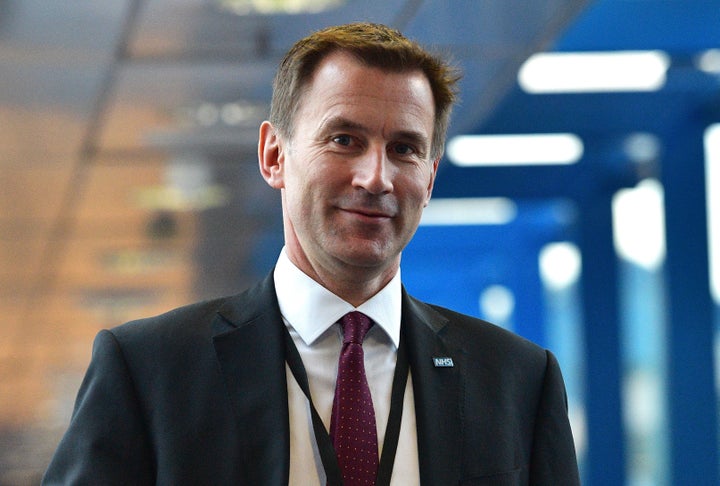 "These comprehensive measures will give practical support to help trusts improve their approach to safety," Hunt continued. "And help to foster an open and transparent culture so that the courts become a last resort not an automatic first step."
Other measures unveiled include making £8m available for training and investing £250,000 in a maternity safety innovation fund to pilot new ideas for improving care.
However, RCM chief executive Cathy Warwick cautioned that a lack of resources may make some aspects of the plan difficult to implement.
"This in itself is an excellent plan," she said. "The RCM will do everything it can to support midwives to achieve its objectives, and the short term funding that it has identified is very welcome.
"However we are deeply worried about the pressures being reported to us from midwives working directly with women. If we are truly to become a country with world class maternity services the Government has to ensure that the longer term resourcing of maternity services is addressed.
"The RCM's own research which will be published next week shows that heads of midwifery are having to make significant savings. They believe these are starting to have a negative impact on the care women and babies receive.
"There is also the longstanding shortage of midwives with England remaining 3,500 full time midwives short of the numbers needed. The birthrate remains historically high and births are becoming more complex.
"Services are often kept afloat by the hard work and dedication of maternity staff doing their best to manage, often under enormous pressure. It is essential that staffing numbers are optimal if safety is not to be compromised."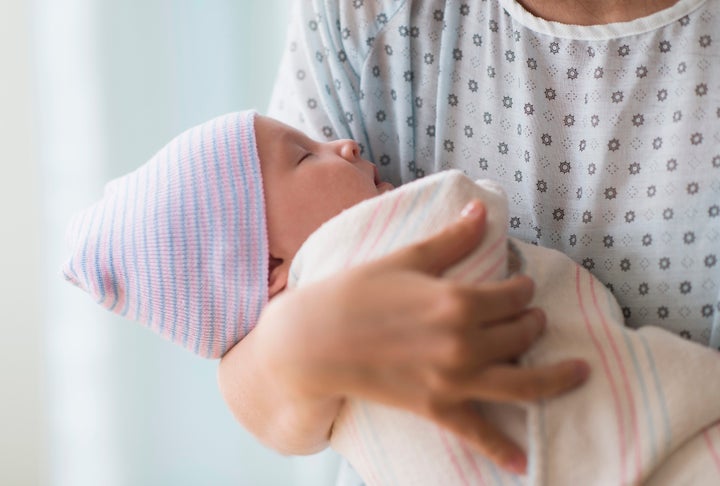 Clea Harmer, chief executive of stillbirth and neonatal death charity Sands said: "We welcome the government's renewed commitment to improving maternity safety to save babies' lives.
"We're delighted that the importance of a clear national strategy for a sustained reduction in deaths has been recognised, and resources have been committed to achieve this. It is vital that Trusts are properly supported to implement the measures outlined today.
"We pay tribute to the parents across the country who, by speaking out about their personal experience of bereavement, have helped us raise awareness that much more can and should be done. Their voices must continue to be heard as these new measures are rolled out."
Rebecca Schiller CEO of human rights charity Birthrights said she was particulary pleased about the report's recommendation that a 'rapid redress and resolution' compensation system is introduced.
"We frequently see the negative impact of a culture of fear on healthcare practitioners, and the women they care for," she said. "And believe that this new model has the potential to improve transparency and practice in maternity care as well as the lives of people whose babies are damaged during birth.
"Investment in maternity care is desperately needed but we are concerned that a narrow focus on 'safety', at the expense of a maternity system that enables midwives and doctors to provide respectful, personalised care, will not deliver the high-quality, safe service we need for all women in England."
Elizabeth Duff, senior policy adviser at the National Childbirth Trust added that the government has "missed a trick" by not devoting more funds to postnatal care.
"Maternity services in England have been over-stretched for far too long, putting the safety of pregnant women, new mothers and their babies in jeopardy. The new measures set out today could transform support for expectant parents.
"We are particularly pleased to see steps to improve the care for parents who have suffered the loss of a baby. It is essential that any stillbirth review ensures parents are given a clear explanation of events and easy access to redress.
"The Government has missed a trick by leaving out steps to improve postnatal care. Around 80% of maternal deaths take place postnatally yet less than 10% of the budget is spent on this period.
"Postnatal care cannot continue to be the poor cousin of maternity services and action must be taken to tackle safety during this time."
Related