The tweet, by Trudi Chandler, read:
At the time of writing, the "joke" had been retweeted more than 3,600 times and liked more than 2,100 times.
Speaking to The Huffington Post UK, Chandler explained: "I am totally amazed at how Twitter has responded to that tweet, I've obviously hit a nerve with a lot of people.
"I just thought of the tweet as a lighthearted play on the old 'what do you call...' Joke formula, never in a million years did I imagine this reaction.
"I don't actually personally know anyone who will be affected by the cuts nonetheless I still think of them as just another way to tax the people who already may be struggling."
Reema Patel from Disability Labour, a Labour affiliate group, said: "The tweet resonates because it makes clear that politicians need to do more than simply pose for a photo to show they are committed to standing up for disabled people - they need to put disability rights at the heart of their decisions and policy.
"Osborne failed to do this in the Budget through the disability benefits cuts.
"There is an incongruence between Osborne in the photo and Osborne's budget and the tweet pithily highlights that."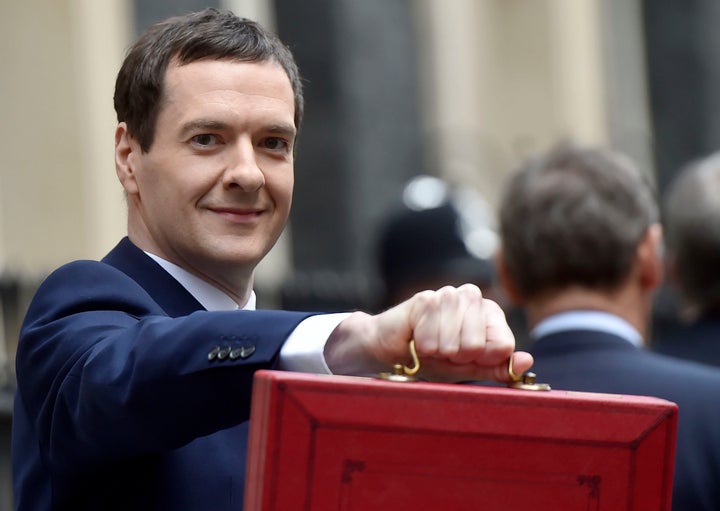 Osborne has been warned his cuts to disability benefits will see 370,000 disabled people lose an average of £3,500 a year, as Tory opposition to the plans grow.
On Wednesday, the chancellor confirmed £4.4 billion would be slashed from benefits for disabled people over the course of the parliament by cutting Personal Independence Payments (PIP).
PIP are used to help disabled people who struggle to get dressed, travel or use the toilet.
On Thursday, the chancellor defended his Budget, but hinted be may rethink the benefit cuts.
Tory MPs unhappy with the cuts have put their names to a letter to the chancellor outlining their concerns.
Related