A couple who had a maternity photoshoot during the late stages of their pregnancy didn't realise their dog would want to get in on the action.
During a photo where the mum and dad-to-be placed their hands on the bump, their pet dog Lucy reached up her paw and copied the pose.
It was the woman's sister, Tally, who zoomed in on the photo to see the dog's hilarious attempt at being involved.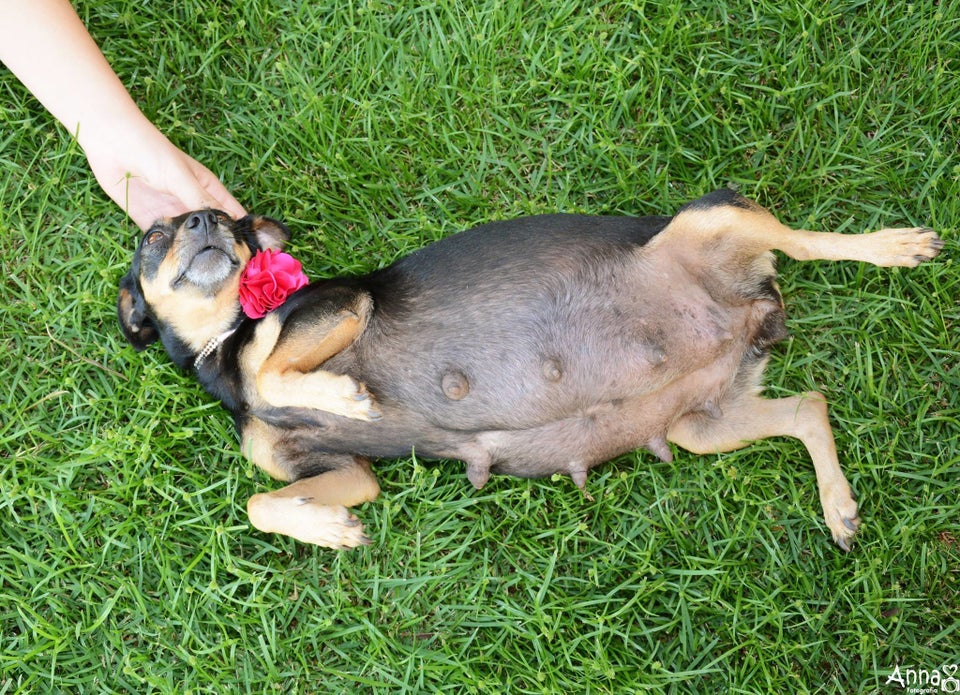 Pregnant Dog Nails Maternity Photoshoot