This is the bizarre moment Donald Trump took a baby from the crowd at a rally and carried it onto stage, before kissing it and declaring it a "future construction worker".
The Republican presidential candidate was speaking at a rally in Tampa, Florida, when the small child caught his eye.
"Oh look, a future construction worker!", he exclaimed.
"Look at that baby, he's so cute!"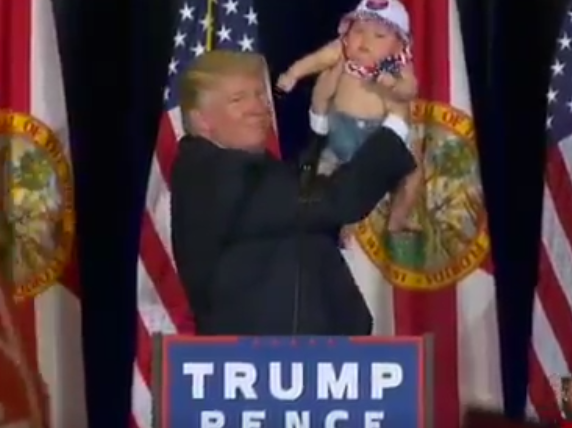 Trump then proceeded to go down to the crowd and take the baby, before carrying him up onto the stage.
He then held the baby aloft to the crowd and repeatedly kissed it.
The crowd whooped and cheered - but it didn't seem like the youngster was having much fun.
They could clearly be heard crying.
After handing back the baby, Trump then remarked its parents had done "a great job", adding: "That is a great, beautiful baby."
Americans will go to the polls on 8 November to decide who will take Barack Obama's place in the White House.