Donald Trump has been forced to clarify that he is "not stupid" and challenged Sadiq Khan to an IQ test during an interview with Good Morning Britain on Monday.
The Republican presidential hopeful told Piers Morgan that he does not "care" about the new Mayor of London's comments, after Khan attacked Trump for being ignorant.
The 69-year-old told Morgan: "Well let's go and do an IQ test."
Morgan told Trump: "He says you will make both of our countries less safe, he says 'I hope Donald Trump loses the election'.
"He says 'my message to Trump and his team is that your views of Islam are ignorant'."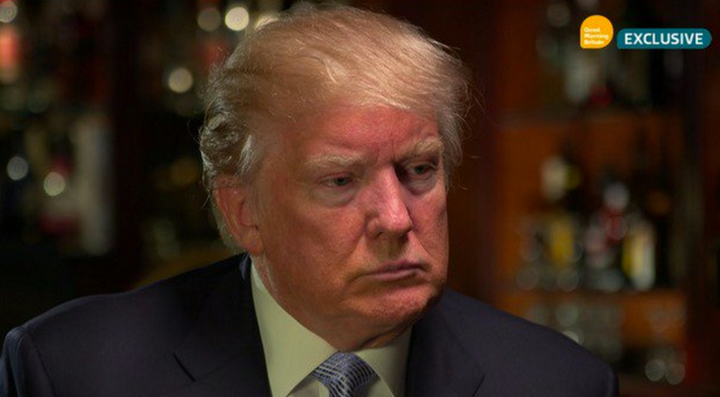 Trump responded: "Well when he won I wished him well, now I don't care about him.
"I mean it doesn't make any difference to me about him, let's see how well he does. Let's see if he's a good mayor."
Following this morning's interview, a spokesman for Khan said: "Donald Trump's views are ignorant, divisive and dangerous - it's the politics of fear at its worst and will be rejected at the ballot box just as it was in London.
"Sadiq has spent his whole life fighting extremism, but Trump's remarks make that fight much harder for us all - it plays straight into the extremists hands and makes both our countries less safe."
Responding to whether the new mayor would take an IQ test, his spokesman said: "Ignorance is not the same thing as lack of intelligence."
It is not the first time that Trump has challenged an adversary to an IQ test.
After Khan was elected, Trump told the New York Times that he was "happy" to see Khan elected last week.
But Khan hit back, declaring "this isn't just about me - it's about my friends, my family and everyone who comes from a background similar to mine, anywhere in the world".
The property tycoon told Morgan that he was offended by Khan's comments about his apparent ignorance, adding: "He doesn't know me, hasn't met me, doesn't know what I'm about.
"I think they are very rude statements and, frankly, tell him I will remember those statements. They are very nasty statements."
He then accused the London mayor's comments of being "ignorant".
But Trump said that he had "many Muslim friends", agreeing with Morgan's comments that he was "not anti-Muslim".
David Cameron has refused to retract his criticisms of Trump's comments regarding Muslims.
The Prime Minister called Trump's remarks "stupid, divisive and wrong".
Trump said that Cameron's comments did not matter, adding: "I don't care."
The presidential hopeful said that it appeared he and the Prime Minister were not going to have a good relationship in the future, blaming Cameron for not being "willing to address the problem, either".
Responding to whether he would like Cameron to retract his comments, Trump said: "Well, number one I am not stupid, ok, I can tell you that right now.
"Just the opposite. And number two in terms of divisive, I don't think I'm divisive.
"I'm a unifier, unlike our president now, I'm a unifier."