That is to say a 36ft effigy of the Republican presidential nominee will be burned to a crisp at Edenbridge on Saturday.
That's not to say Hillary Clinton has got off scot-free however – for the towering, trouser-less Trump monstrosity is clutching the head of the Democrat nominee under his arm.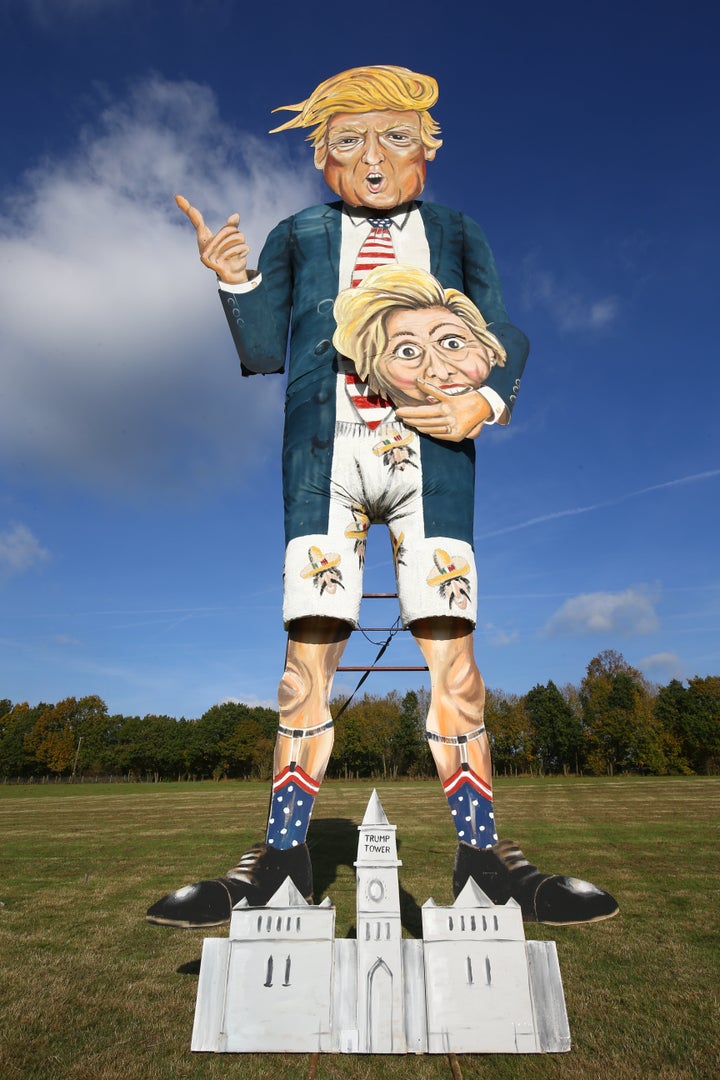 Jeni Fox, spokesperson for Edenbridge Bonfire Society, said: "There has been a huge amount of speculation over this year's guy. With social media keen to see Trump as the chosen celebrity, bookmakers setting the odds in his favour, and the media engaged in the debate, Trump was the obvious option.
"We were spoilt for choice in terms of potential contenders – with a shortlist of around ten potential runners – but the people's choice stole the vote.
"We're literally helping Trump to live out his own catchphrase, 'burn it down', by exploding the 11 metre effigy as the opening act for our fireworks display. It seemed only fair that Hillary Clinton also took some of the limelight, and we're sure the presidential candidates will be pleased to see they're both featured."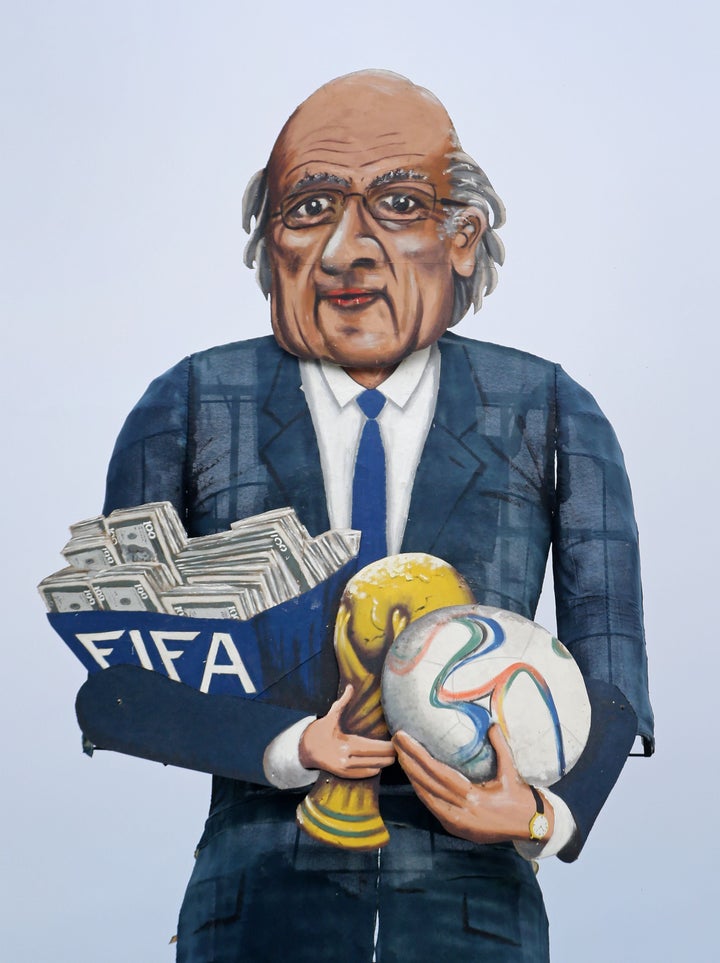 Previous celebrity Guys who have gone up in flames at the event have included former Fifa president Sepp Blatter and MailOnline columnist Katie Hopkins.
Other close contenders for the celebrity effigy this year included Philip Green, for the BHS scandal – and because he'd rather spend $150 million on a luxury yacht then help to contribute to the millions owed to the BHS pension pot.
Sam Allardyce was also touted after being sacked as England football manager and scooping a £1million pay-out and Boris Johnson, for abandoning the Brexit campaign and leaving Britain in the proverbial.
The annual bonfire celebration raises thousands of pounds for local charities.