The 70-year-old Republican smashed Clinton's "firewall" with victories in Mid Western states - areas that Barack Obama held two elections in a row, and were thought to be safe.
In his victory speech at Trump Tower in New York - given after Clinton had conceded in a phone call to her rival - he said it was "time for us to come together as one united people", and promised to reach out to opponents for "your guidance and help".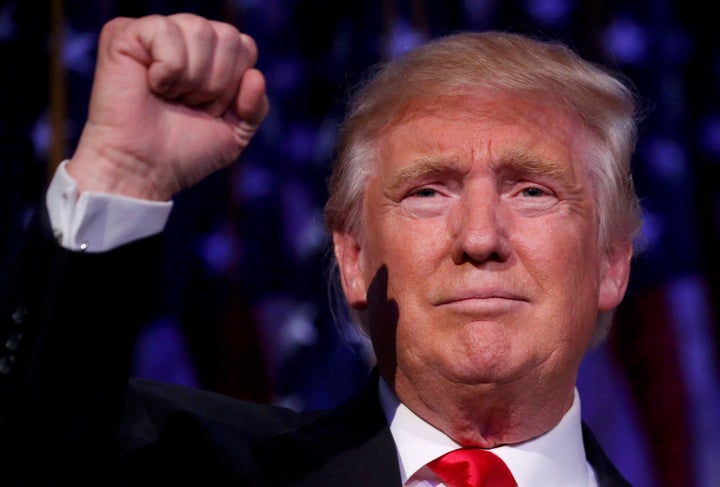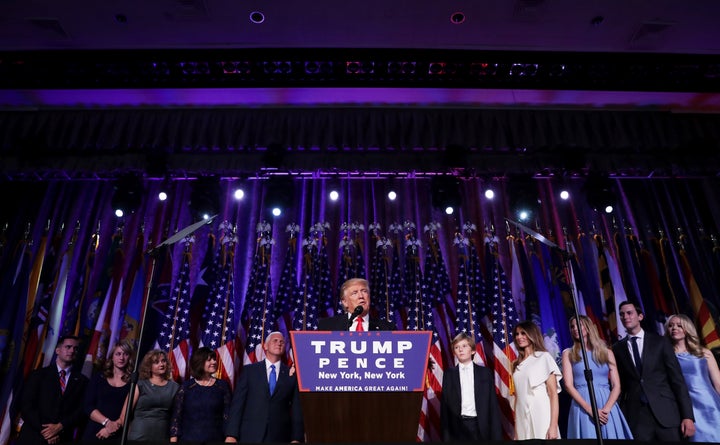 Flanked by his family and closest advisers, the TV star and entrepreneur said:
"Now it's time for America to bind the wounds of division. I say it is time for us to come together as one united people.

"I pledge to every citizen of our land that I will be president for all Americans, and this is so important for me.

"For those who have chosen not to support me, I'm reaching out to you for your guidance and your help so that we can work together to unify our great country.

"The forgotten people of our country will be forgotten no more."
Trump, who took to the stage - as always - to the strains of The Rolling Stones' You Can't Always Get What You Want, went on:
"We will double our growth and have the strongest economy in the world. At the same time, we will get along with all other nations willing to get along with us.

"America will no longer settle for anything less than the best. We must reclaim our country's destiny, and dream big, and bold and daring.

"I want to tell the world community that while we will always put America's interests first, we will deal fairly with everyone.

"And now, I'd like to take this moment to thank some of the people who really helped me."
Trump ran one of the most divisive campaigns in recent memory.
But his "drain the swamp" refrain appeared to strike a chord - particularly with white, working-class non-college-educated voters - as Clinton was dogged by allegations she had improperly used a private email server while serving as Secretary of State.
"I would like to congratulate Donald Trump on being elected the next President of the United States, following a hard-fought campaign," she said.
"Britain and the United States have an enduring and special relationship based on the values of freedom, democracy and enterprise.
"We are, and will remain, strong and close partners on trade, security and defence. I look forward to working with President-elect Donald Trump, building on these ties to ensure the security and prosperity of our nations in the years ahead."
May has previously criticised Trump and said his claim parts of London were so radicalised that the police were too afraid to walk the streets was "nonsense".
In a lengthy statement on Wednesday morning, the Labour leader said "some" of the policies promoted by Trump during the campaign against Clinton had been wrong.
However Corbyn views his route to government in the UK as offering a leftwing answer to the frustrations felt by voters at the "governing elite".
Some supporters of the Labour leader have also suggested Trump's victory, in the face of most polling data, shows Corbyn can beat Theresa May despite the wide Tory lead.
The reaction was largely one of shock ... from a former Obama advisor ...
... a journalist who had written some of the most critical stories about Trump ...
... a pro-Brexit British journalist ...
... celebrities just waking up in the UK ...
Meanwhile across New York, as it became clearer that Clinton wasn't going to win, some of her supporters began crying and leaving what was supposed to be a victory party at the Javits Center in New York City.
"I brought my 12-year-old daughter here to witness history," Sarah Alexander said, walking out of the Javits Center looking stunned. Her daughter Natalie was in tears. They came up to New York from Washington, where Alexander had been working on the Clinton campaign for the past 14 months.
"We're in total shock. ... Everything he stands for is something I disagree with," Alexander said, as her daughter listened with sad wet eyes.
There was a similar scene at a nearby block party for Clinton supporters, with a steady stream of people leaving the bars, holding hands, with tears in their eyes and American flags in their pockets. Many of them said they were too distraught to give their thoughts on what was happening.
"I don't understand what [Clinton] projects that people find so hateful," said Benjamin Morse, 45, as he teared up.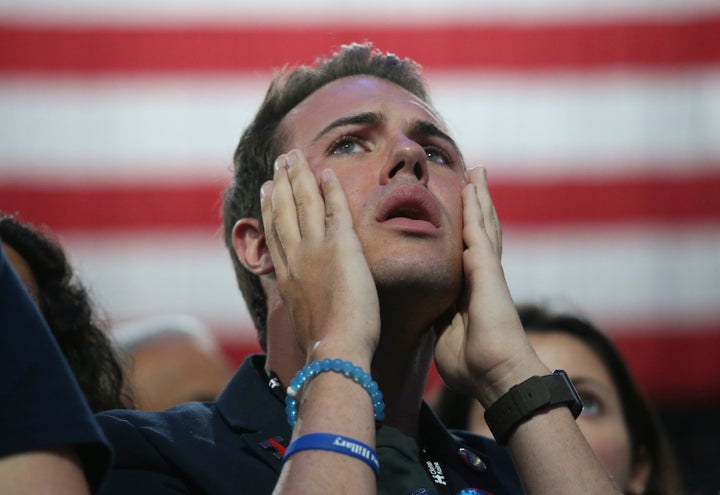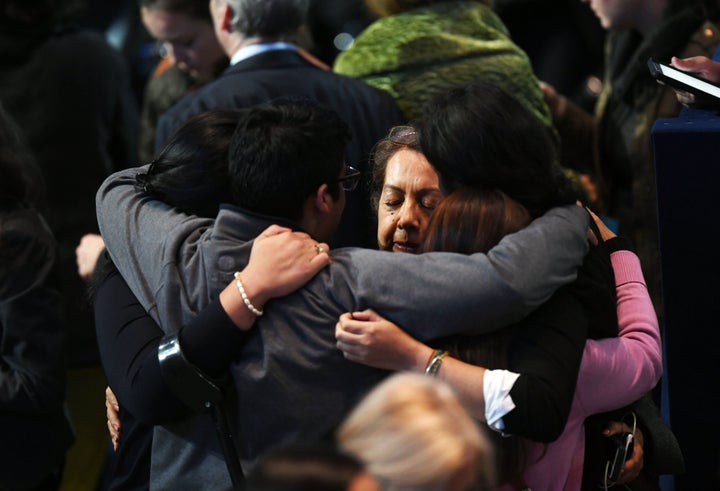 Despite the 'Brexit' comparison, it's likely attention will be paid to the vote swept up by third parties, and the FBI's investigation playing into his 'Crooked Hillary' mantra.
The FBI director's decision to disclose, eleven days before the election, the agency was investigating a new batch of emails apparently connected to Clinton's private server allowed Trump to take the attention off his own difficulties, and frame Clinton as exactly the Washington politician he has been railling against.
Just 36-hours before polls opened, the FBI announced Clinton would not face charges over the newly discovered emails - though most appear to have made up their minds about the Democrat by that stage.
Trump and Clinton crisscrossed battleground states in the frantic final days of the campaign. The Republican had hoped for a "Brexit plus" result that saw him elected in the face of expectations as he narrowed Clinton's national poll lead in the final days.
Trump will take office on January 20, 2017.
Related
Before You Go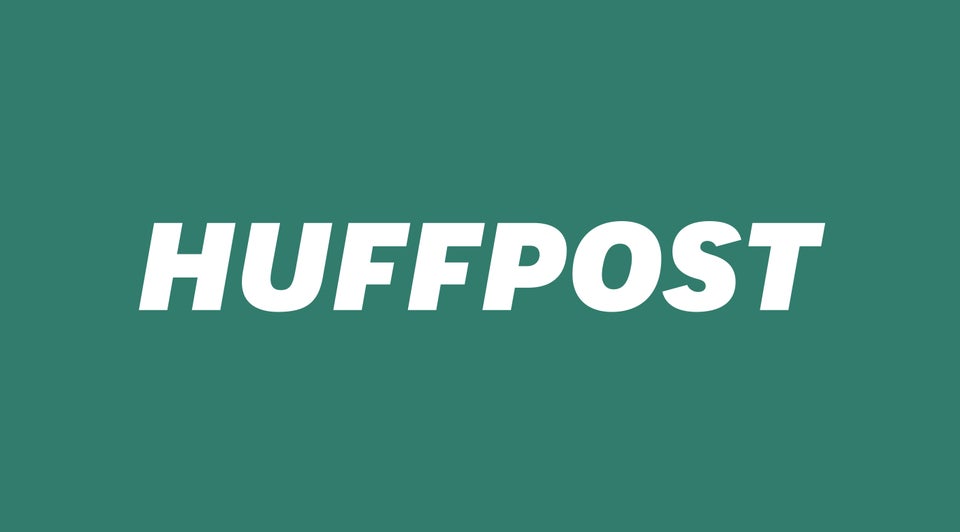 9 Donald Trump Foreign Policy Gaffes