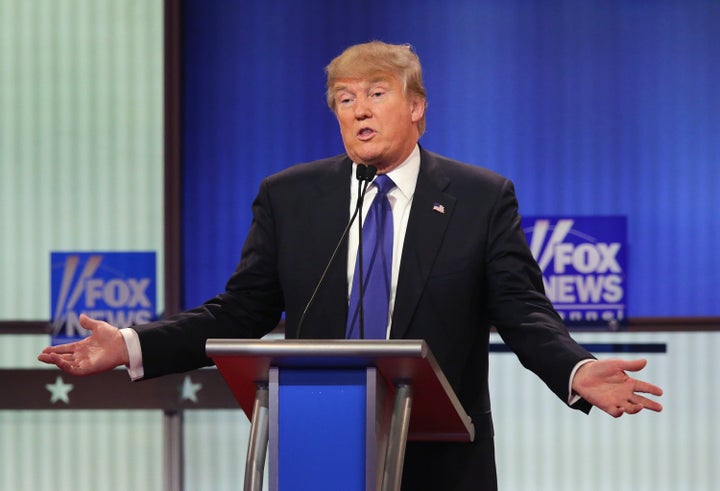 Fox News, once the powerhouse of the conservative right, took another kicking on Wednesday at the hands of Republican presidential frontrunner Donald Trump.
Speaking on Fox News on Wednesday, Trump said he would not attend as the Republican Party had "enough debates." Next week's event would have been the thirteenth GOP debate of the primary season.
In response, Texas Senator Ted Cruz, who is currently sitting second in the race for the nomination, attacked Trump on Twitter, calling him "DuckingDonald" and urged his supporters to force him to participate.
Trump previously missed a Fox News debate in January after the tycoon complained of unfair treatment by the broadcaster. He has also endured a fractious relationship with Fox News host Megyn Kelly, whom in August he accused of posing difficult questions because she was menstruating.
Wednesday's cancellation is the latest evidence of the shifting power base from the broadcaster to the tycoon. Before Trump's insurgent campaign, the notion of a Republican presidential candidate dictating terms to the Rupert Murdoch-owned network was risible.
However, many Trump supporters now see Fox News as part of the Washington establishment, as culpable for their disenfranchisement as the party's elite.
Strategically, it also makes sense for Trump to skip the debate. He is, after all, far ahead in the polls and far ahead in the delegate count. Why risk attending a debate in which his rivals might land a solid blow, or in which he himself might slip up?
On Tuesday, Florida Senator Marco Rubio dropped out of the presidential race after failing to win his home state primary. Trump, Kasich and Cruz remain in the running, with all three likely to stay in contention until the Republican convention in Cleveland in July.
Trump Chicago Rally