Donald Trump spent a chunk of his Independence Day on his social media website, where he ranted about his poll numbers, shared praised about himself, spouted election conspiracies and griped about the lack of hats for US President Joe Biden.
The former president also shared a crude meme from one of his Truth Social platform's conspiracy theorists that featured a flag saying "Fuck Biden and fuck you for voting for him."
"81 million votes and I've never seen a pro Biden hat, shirt or flag in my life," the meme said.
Trump shared it and added: "True: No Biden hats anywhere. Never seen one!"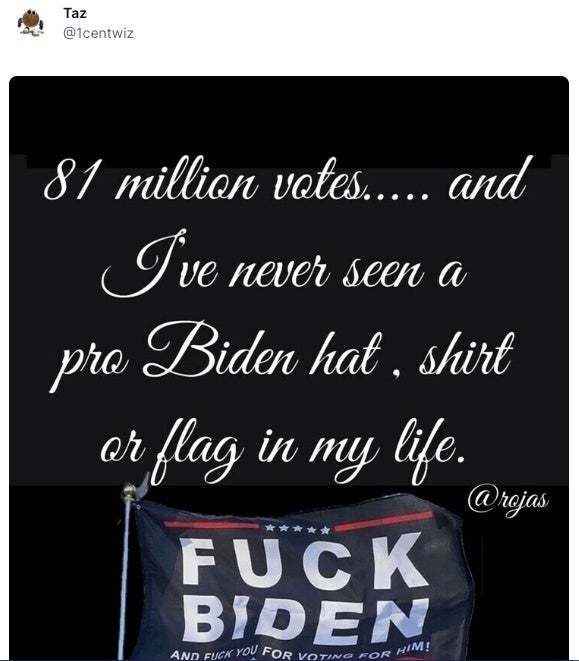 The former president was indicted on 37 counts related to allegedly keeping classified documents after leaving the White House and obstructing government efforts to get them back.
He could also face additional charges related to his role in the January 6 assault on the US Capitol.
As a result, he also spent part of the holiday lashing out at special counsel Jack Smith, who he called "deranged," and Attorney General Merrick Garland, among others: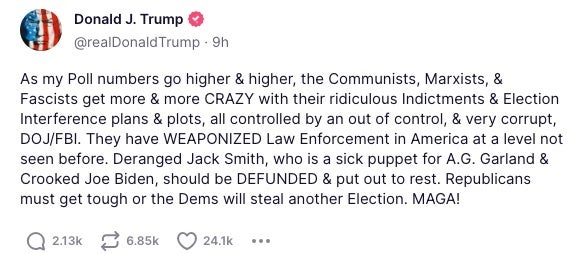 Then, to cap off the Fourth of July holiday, he shared a fantasy image of himself cosplaying as George Washington: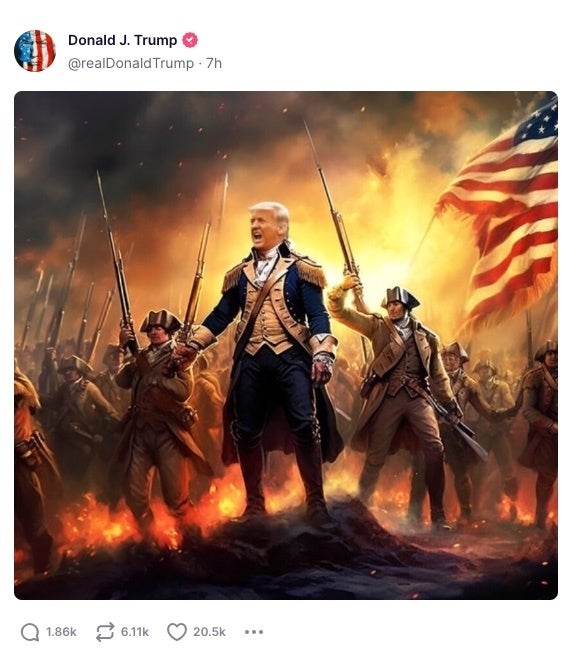 Biden, for his part, offered some more traditional holiday messages such as this: