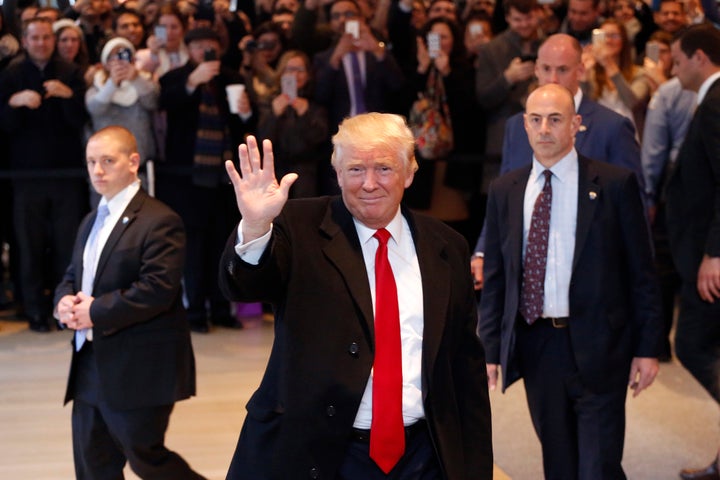 Trump apparently conceded this on Tuesday at a meeting with New York Times reporters - having previously said this meeting was cancelled because they were "not nice" to him, then announcing it was back on.
Trump has long opposed wind energy in Scotland, fearing the farms blight the views of people playing at his upscale golf resort.
In December last year, the Supreme Court ruled against the tycoon, then not expected to win the presidential election, in his battle to stop the construction of an offshore wind farm near the course.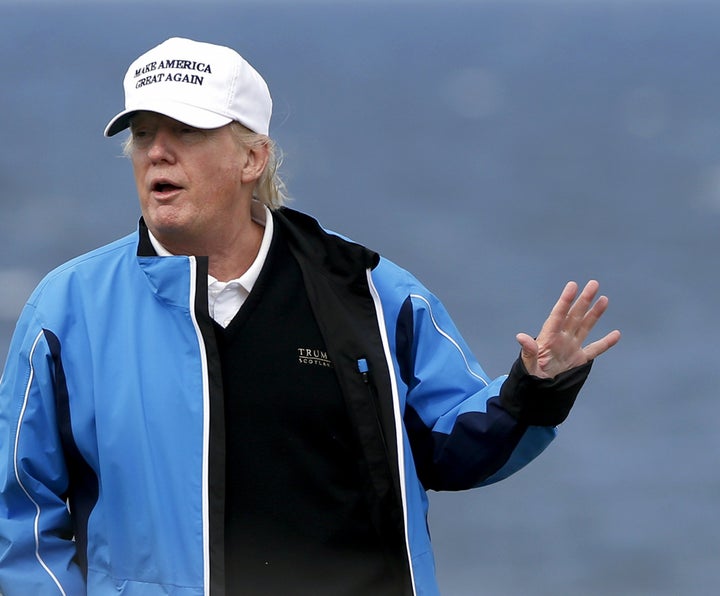 Farage has meanwhile offered his services as a go-between for Trump and Downing Street.
The paper's campaign reporter Maggie Haberman said Trump told them he "might have brought it up", when asked about wind farms and the Farage meeting.
Trump's election raises questions about his personal involvement in his business empire, including the Scotland golf courses.
According to Haberman, Trump told her and her colleagues that his business brand was "hotter" since his election but he envisaged his children gradually taking it over.
...Such as whether the man he's appointed chief strategist to his presidency is a racist white nationalist.
...And what he thought of the anguish on Barack Obama's face when they met at The White House after the election.
...And what Trump actually took away from their conversation.
...And whether his America First rhetoric means the country will be less willing to intervene abroad.
...And what concrete, detailed plans he has for ending a brutal civil war.
...And whether his son-in-law could bring peace to the Middle East.
...And what he actually thought of the newspaper whose office he was in.
As Trump left The New York Times building, he was booed.