It seemed like a remarkably dignified reaction given the circumstances.
Photographs taken inside Buckingham Palace, the Queen's official London residence, showed the moment the Duke of Sussex glimpsed Trump just metres away.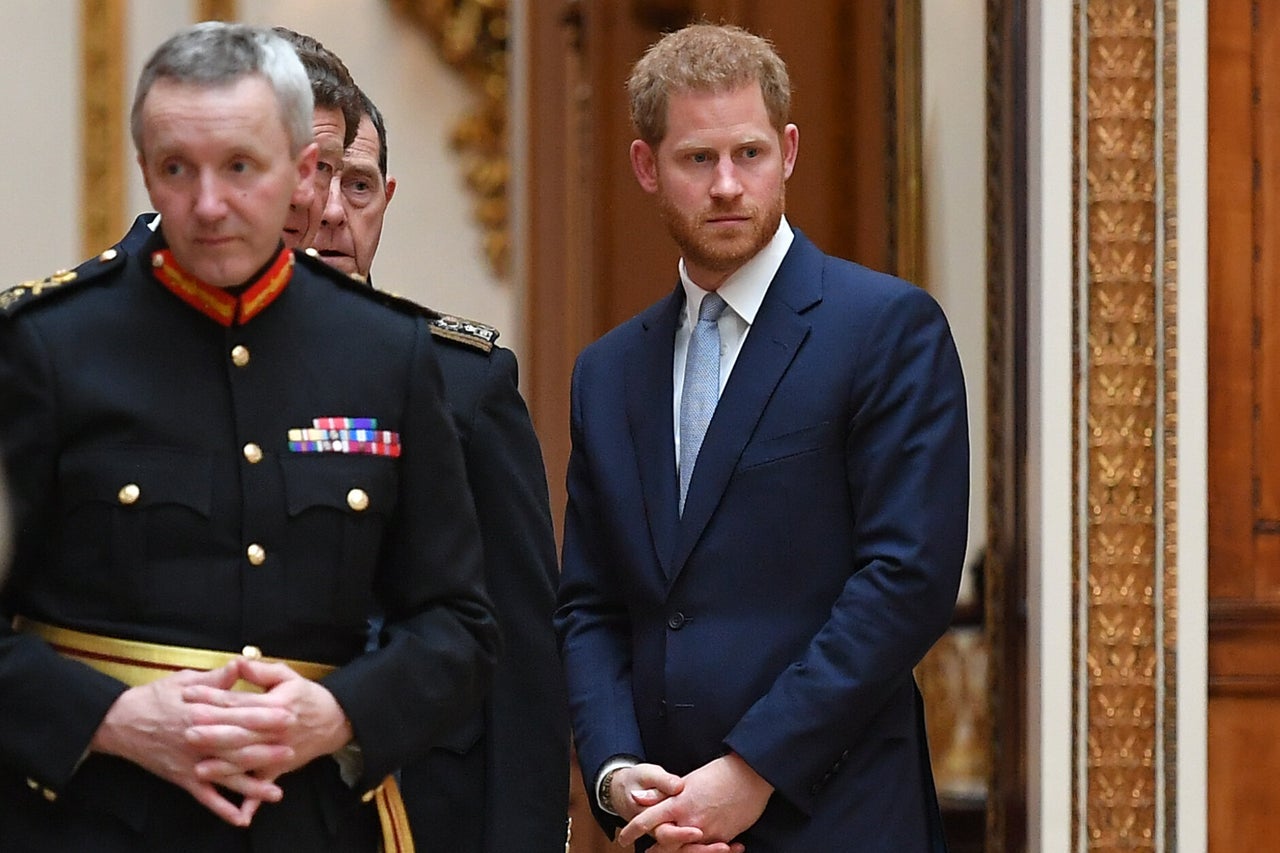 In the pictures, Harry looks on as Trump and his entourage of family and close aides toured the Royal Collection exhibition of items linking the British monarchy and the American presidency.
Meanwhile, the beginning of Trump's three-day state visit to Britain was marked by pomp, pageantry – and a row with the London mayor.
The US leader may have met the Queen last year but, with the full trappings of a state visit around them, the moment was very different.
Prince Charles and his wife Camilla were on hand to greet Trump and First Lady Melania Trump when their US Marine Corps helicopter touched down in the palace gardens.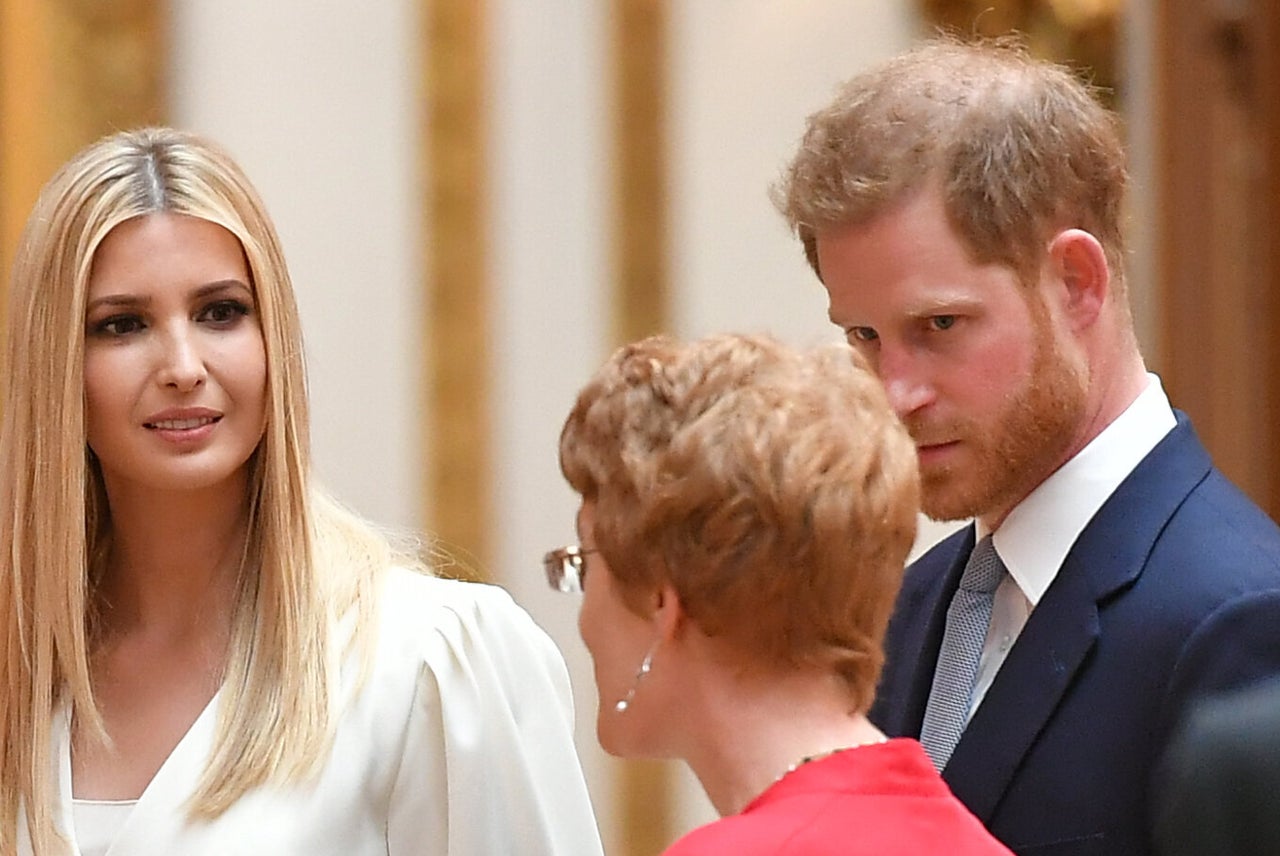 Charles and the president shook hands for around 10 seconds as they exchanged words, and as their wives said hello.
Charles guided Trump with a hand on his back towards the West Terrace where the Queen was waiting and the pair shared a joke as they went.
Trump exchanged an unusual handshake with the Queen, who smiled broadly at the president as he appeared to grip her fingers with his.
Watching from the balcony of the White Drawing Room overlooking the garden was Trump's daughter Ivanka and her husband – the president's adviser Jared Kushner.
Later, the Trumps visited Westminster Abbey, laying a wreath in tribute to the unknown warrior – a British soldier who died in World War I.
The first couple then travelled to Clarence House, Charles' official residence, to have tea with the heir to the throne and his wife, Camilla.
The soft diplomacy of the royal family is arguably their greatest weapon when helping to strengthen and renew the UK's friendships with nations.
The world stature of the British royal family can gently influence presidents, prime ministers and politicians from across the globe.
The momentous occasion did not pass without Trump embarking on a signature Twitter tirade, however.