They were carrying placards saying "No To Racism" and condemned what one organiser called Trump's "stirring up fear and racism" in his quest for the White House.
One man, who wore the insignia of far-right EDL group, was filmed berating demonstrators and talking to a bank of photographer, praising Trump, saying "white lives matter" and saying refugees "are not welcome here".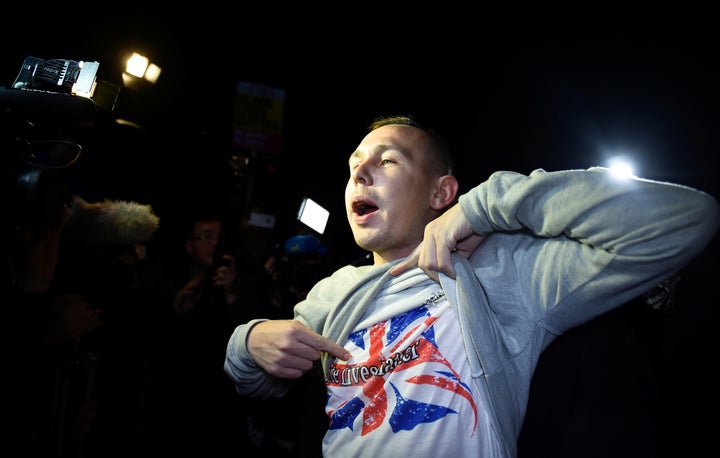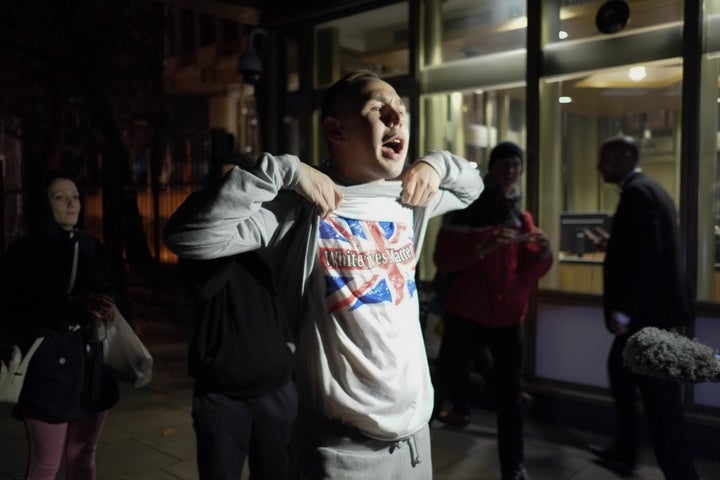 "Donald Trump is the man. He's telling it how it is. He's not all about capitalism. He's not all about stitching up Americans," he said.
At this point another man pulled off part of a woman's placard that said: 'No To Racism, No To Trump'.
The EDL supporter said "we're not racist", prompting people to say "yeah, yeah".
Lifting his sweatshirt to reveal a shirt with a Union Jack with the words 'White Lives Matter' underneath, he said: "People in America will tell you 'Black Lives Matter'," the man continued. "We've got people killing police officers who are affiliated with Black Lives Matter.
"We are people here representing White Lives Matter, representing the EDL."
He said: "Refugees are not welcome here." When someone else asked why not, he answered: "Because they come here, they rape our children."
He was met with a chorus of disapproval and boos at this and people began chanting: "Refugees are welcome here."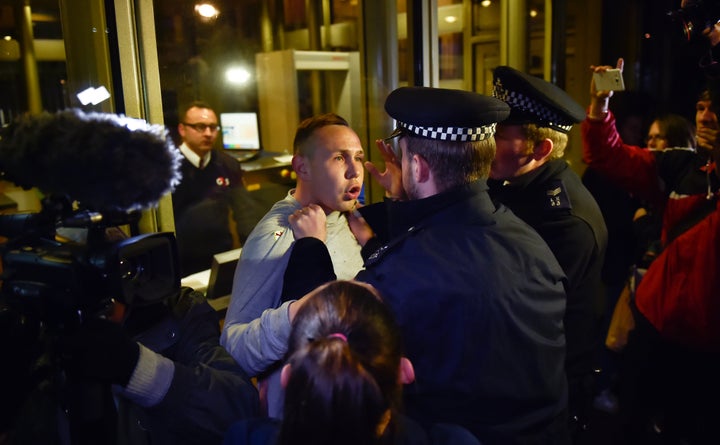 A Met Police spokesman told HuffPost UK he was not aware of any arrests being made at the demonstration.
The man was reportedly one of two EDL supporters who went to the demonstration to show their support for Trump.
People gathered with placards, including one that had been made up to make Trump look like Hitler.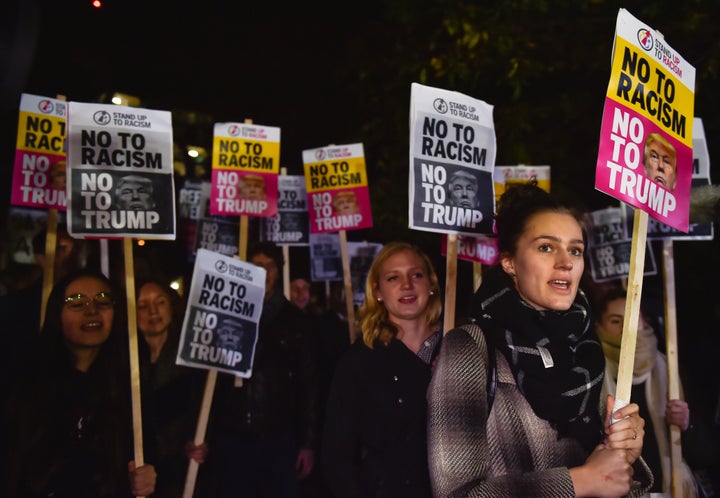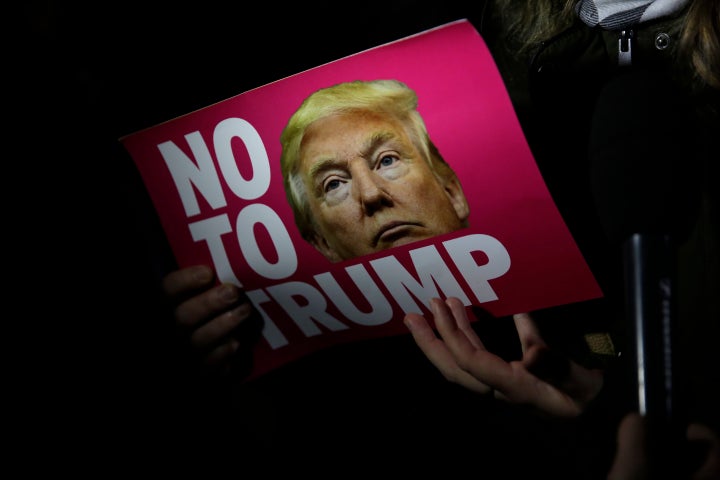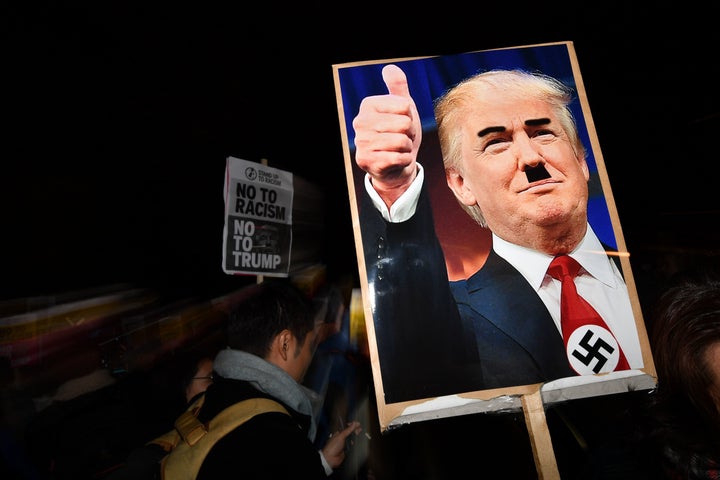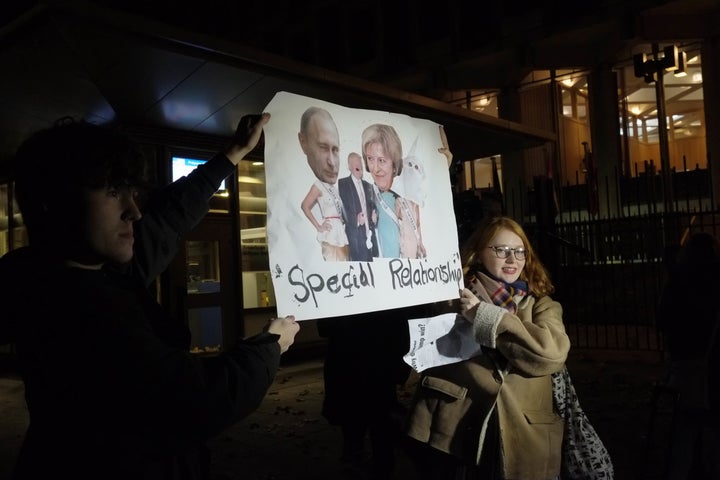 One woman told the demonstration that her girlfriend was "sobbing" at the news of Trump's election.
"We have a president who hates us. I am afraid for everyone. All my friends and family in New York," the woman said.
"I'm afraid I won't be able to marry the person I love because Trump could revoke the right for gay people to get married... It's a really, really scary time. We're all horrified this has happened."
Before the demonstration, Sabby Dhalu, a co-convenor at Stand up to Racism, said: "Donald Trump used the oldest trick in the book - he stirred up fear and racism in the context of a stagnant economy and the resulting fall in living standards - to mobilise a vote for him.
"Racism and sexism have been the hallmarks of Trump's campaign. Trump failed to disavow the Klu Klux Klan after it pledged support for him.
"The danger now is racists across the globe feel emboldened by Donald Trump's victory, and racism and sexism become normalised through the most powerful figure in the world."
Popular in the Community