Donald Trump made a deeply hypocritical plea on Thursday, in one of his first comments since winning the US Presidential election.
The shock victor asked people to stop protesting his win despite previously having called for a revolution when President Obama was elected four years ago.
He took to his beloved Twitter account to call the contest "open and successful", saying it was "unfair" people were demonstrating.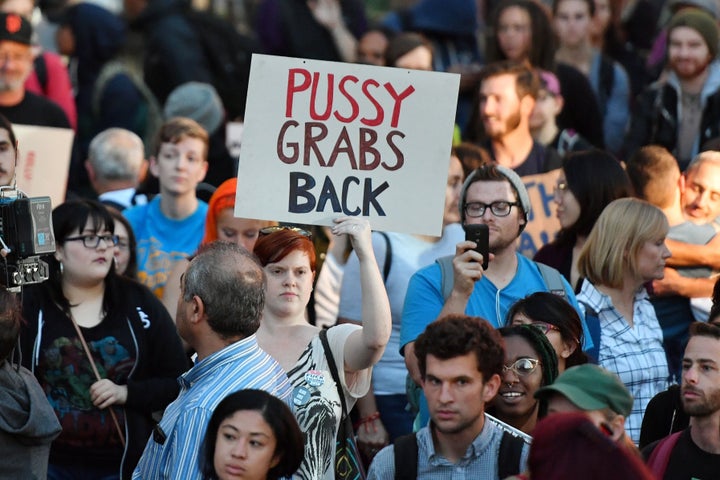 For days now, thousands of Americans have taken to the streets to decry his win. Some have burned effigies of him, others brandished banners reading "not my President".
In response he posted in his second tweet since being elected:
That comes despite repeated uses of violent language toward peaceful protesters during his campaign bid.
President Obama has intervened since the recent election, saying he will facilitate a "peaceful transfer of powers".
But Trump's comments urging all voters to accept his mandate show he had a remarkably different attitude to the election result in 2012.
Following Obama's re-election, the self-touted billionaire fired out a stream of vitriolic tweets, which, amongst other things:
Called the election system 'phoney'
Said the contest was a 'total sham and travesty'
Suggested people should 'march on Washington' and 'have a revolution'
Here's that Twitterstorm in full.
A far cry from the plea he made today when it was his own presidency being protested.
Cities have seen mass protests in New York, Detroit and Chicago.
Officers arrested several people and used flash-bang devices and types of smoke or tear gas to force people to disperse.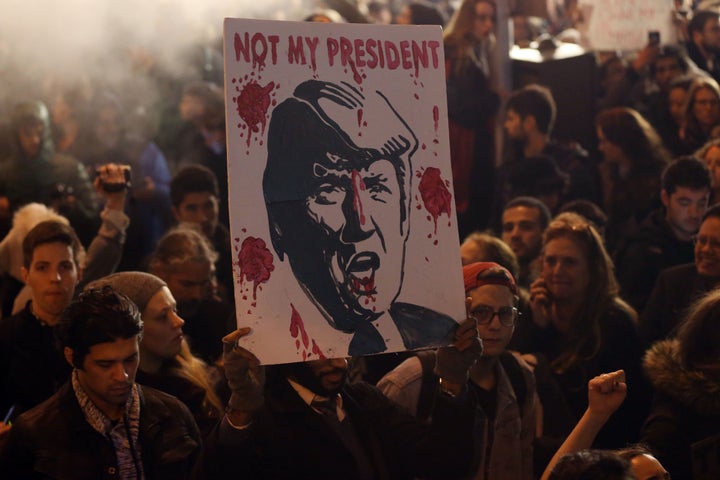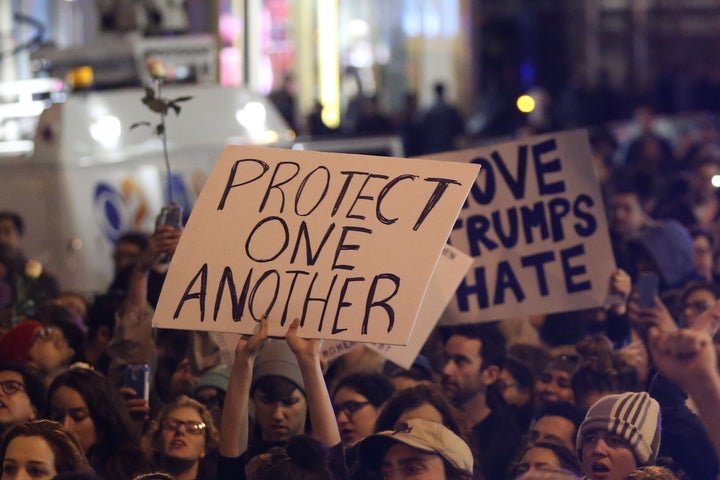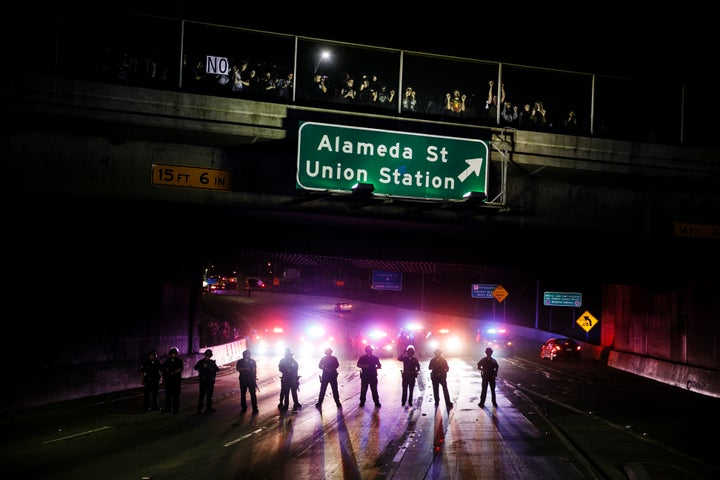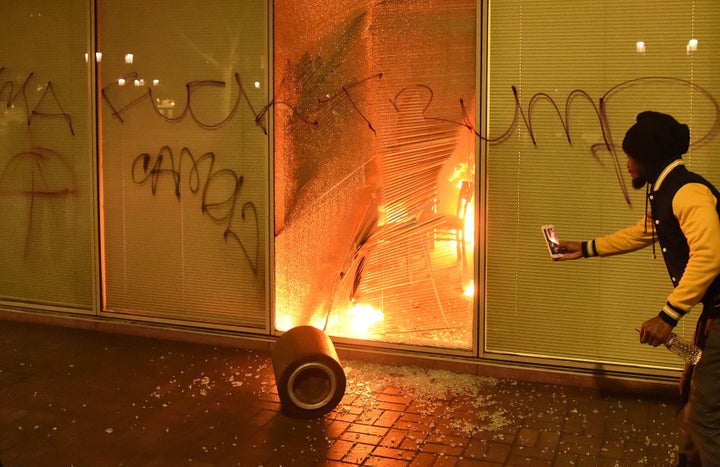 NOW READ: