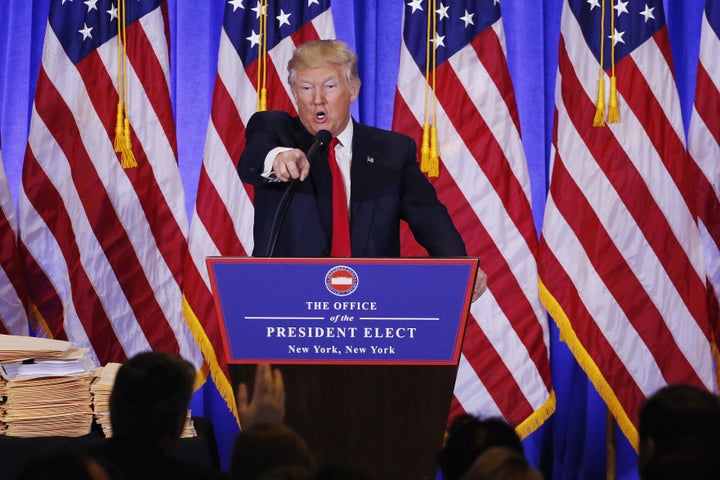 Donald Trump's ongoing attacks on the press are "very close to incitement to violence", the outgoing UN human rights chief has warned.
Zeid Ra'ad Al Hussein said that the US President's "campaign against the media" could lead to journalists being harmed, or to them censoring themselves.
His comments come just days after a disturbing video was shared on social media by CNN's Jim Acosta showing an audience at a Trump rally hurling abuse at the press, shouting "stop lying" and "you suck" while making rude gestures at the camera.
Speaking of Trump's rhetoric when singling out the press as "the enemy of the people", Al Hussein said the US President is "getting very close to incitement to violence."
"We began to see a campaign against the media… that could have potentially, and still can, set in motion a chain of events which could quite easily lead to harm being inflicted on journalists just going about their work and potentially some self-censorship," he told the Guardian.
Al Hussein is stepping down from his role as UN high commissioner for human rights at the end of August after he decided not to stand for a second four-year term, after beginning his tenure in 2014 during the Barack Obama administration.
A Jordanian prince, Al Hussein said he is stepping down due to a lack of commitment among world leaders to fight human rights abuses.
In his comments to the Guardian, he said that Trump could be setting a precedent for other world leaders, such as the Cambodian leader Hun Sen, who uses similar language to the US President and has shut down independent media organisations.
"The US creates a demonstration effect, which then is picked up by other countries where the leadership tends to to be more authoritarian [in] character or aspires to be authoritarian," he said.
Trump's rhetoric towards the press has become increasingly antagonistic and belligerent since he assumed office. During a rally in Kansas last month, he told the crowd not to "believe the crap you see from these people, the fake news".
He added: "Just remember, what you are seeing and what you are reading is not what's happening."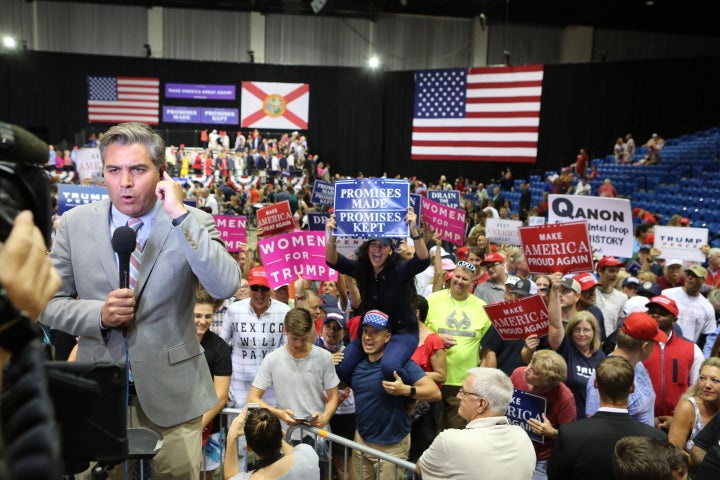 "When language is used in a way that focuses on groups of people who have traditionally suffered a great deal from bigotry and prejudice and chauvinism, it harked back to a period not too long ago in the 20th century when feelings were stoked, directed at a vulnerable group for the sake of political gain," he said.
"The Trump administration seems to have separated itself from previous administrations in its upholding of human rights globally," he added.