The long-awaited and unprecedented mug shot of Donald Trump has been released following his arrest on Thursday on charges related to his efforts to change the 2020 presidential election results in Georgia.
Trump was processed after his arrest at the Fulton County jail, which is notorious for its deplorable conditions for inmates, CNN reported. Georgia officials had insisted on August 1 that Trump would not be given special treatment if indicted by the Fulton County grand jury, which happened two weeks later, and that he would have his fingerprints and mug shots taken when booked.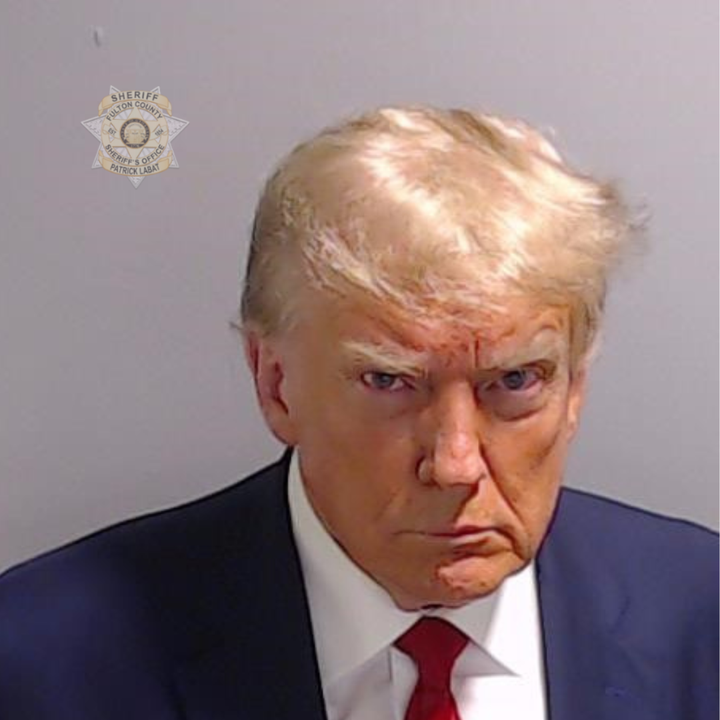 "Unless somebody tells me differently, we are following our normal practices, and so it doesn't matter your status, we'll have a mug shot ready for you," Fulton County Sheriff Pat Labat said, according to WSB-TV.
The mug shot is the first to be taken of a US president as well, as the first one of Trump, even though he's been indicted three other times this year, according to Axios.
The former president now faces a total of 91 criminal charges. The trials for each case are expected to start next year, and Trump, who is a 2024 Republican presidential candidate, could face several years in prison if found guilty.
The entirety of the Georgia trial — which has a proposed start date of March 4, 2024, just a day before primary elections in several states — could be the first to be broadcast live on TV due to a state law that allows cameras in judicial proceedings with the judge's approval, NBC News reported.
CORRECTION: This story has been amended to note that Trump's mug shot was taken during his arrest, not his arraignment.