Douglas Carswell infiltrated Ukip as part of a plot to "neutralise" Nigel Farage's "toxic" leadership and stop him playing a key role in the EU Referendum, according to a new book.
The Clacton MP joined Ukip in August 2014 after quitting the Tories, initially claiming it was because he was unhappy with David Cameron's modest EU renegotiation goals.
Farage was delighted with the defection, yet he did not realise Carswell had an ulterior motive – revealed for the first time in a new book on the EU Referendum, The Brexit Club.
According to the Mail on Sunday, Carswell and Tory MEP Daniel Hannan plotted the move in order to solve the "Farage Paradox" – the fact that as Ukip's popularity with the public increased, support for leaving the EU fell.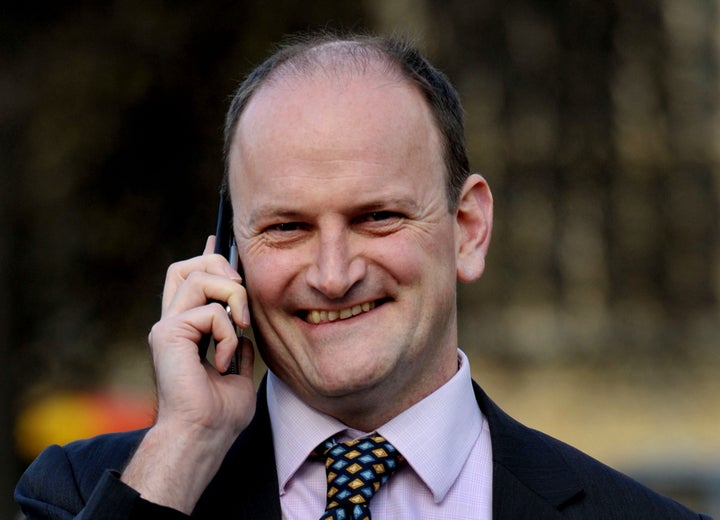 Carswell said: "Angry, nativist Ukip risked being so toxic that if it ran the referendum it would do to the Eurosceptic cause what kryptonite did to Superman.
"That could not be allowed to happen."
Hannan said: "Douglas felt he could hold his seat under pretty much any colours and prevent Ukip losing us the referendum with a negative campaign."
Carswell and Hannan concocted the plot during secret meetings in the Tate Britain art gallery on the banks of the Thames.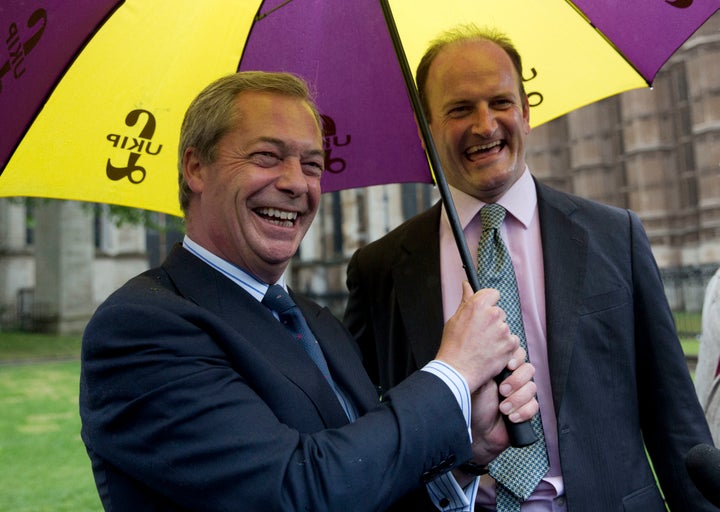 The plan came to fruition in August 2014, when Carswell shocked Westminster by announcing his defection.
Ukip pulled out all the stops to get him elected in the subsequent by-election, with Farage even forgoing campaigning in another by-election taking place on the same day.
As it was, Ukip won the Clacton seat comfortably, but lost the Heywood and Middleton by-election by fewer than 600 votes.
Almost as soon as he was elected, Carswell appeared to be at odds with his leader and refused to back Farage's claim that migrants with HIV should be banned from the UK.
The pair continued to fall out, culminating with Carswell backing a rival Brexit campaign – Vote Leave – to the one which had Farage's support, Leave.EU.