Dr Edward Daly, the former Bishop of Derry who was best known for his role in an iconic image of Bloody Sunday, has died.
The 82-year-old passed away in hospital with his family by his bedside.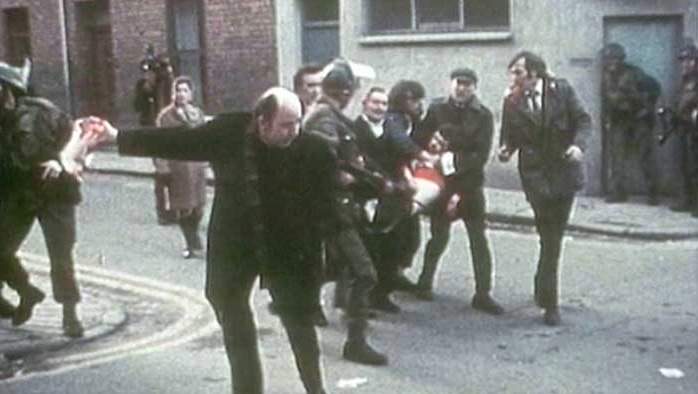 "His ministry was characterised by his deep love of the people of this diocese, his dedicated visitation of parishes and his constant availability to others.
"The bishops, priests and people of the diocese were blessed to have such a dedicated and faithful priest among them."
During Bloody Sunday in which 13 unarmed civilians were shot dead by British troops, Daly - then a 39-year-old curate at St Eugene's Cathedral in Londonderry - was filmed waving a bloodied handkerchief as the mortally wounded Jackie Duddy, 17, was carried from the scene.
Speaking of the events in 2010 Bishop Daly said: "We tried to help him. I said a prayer with him and I anointed him and gave him the last rites.
"We decided to make a dash for it.
"I went in front with this handkerchief in my hand and they carried Jackie behind me.
"All hell was let loose. We were very nervous and frightened and when we laid him down on the pavement he had died."
Dr Daly was Bishop of Derry from 1974-93 but was forced to retire after suffering a stroke.
Deputy First Minister Martin McGuinness said Bishop Daly was said he has served the city for 40 years "through the bad and the good".
He added: "People, I suppose, need to understand that Bishop Daly was inherently a shy person, he was not someone who sought the headlines, but he was propelled into the headlines because of Bloody Sunday, as he tried to help Jackie Duddy, for that iconic image.
"He was a bishop and priest who was very in tune with the local community."