The Duchess of Cambridge is in labour and has been admitted to hospital, where she is accompanied by her husband Prince William.
Kensington Palace confirmed Kate Middleton was admitted to the Lindo Wing at St Mary's hospital earlier this morning [Monday 23 April], west London, where she previously gave birth to her two older children, Prince George and Princess Charlotte. It is understood she was taken to the private maternity unit before 6am.
Shortly before 1pm, Kate's PA and stylist Natasha Archer were spotted leaving the St Mary's hospital complex. Ms Archer was photographed walking from the Mary Stanford wing, a neighbour of the Lindo Wing, where the Duchess was taken after going into labour.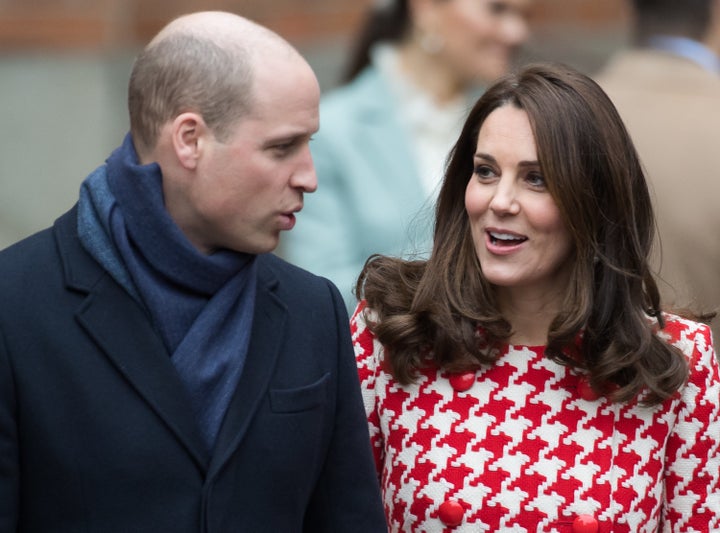 The Duchess of Cambridge's third labour is expected to be fast. Clare Livingstone, professional policy adviser at the Royal College of Midwives (RCM), said: "It will vary from one woman to another. Some women report a quicker labour with their third baby but not everyone. It seems to be though that they do go more quickly. It's a very individual thing."
Princess Charlotte arrived just two and a half hours after Kate went to hospital. With Prince George in 2013, the Duchess went into hospital at around 6am and her son arrived 10-and-a-half hours later at 4.24pm.
The third royal baby's title will be HRH Prince or Princess of Cambridge. If the Duchess of Cambridge gives birth by the end of the day as expected, the royal baby will be born on patriotic St George's Day.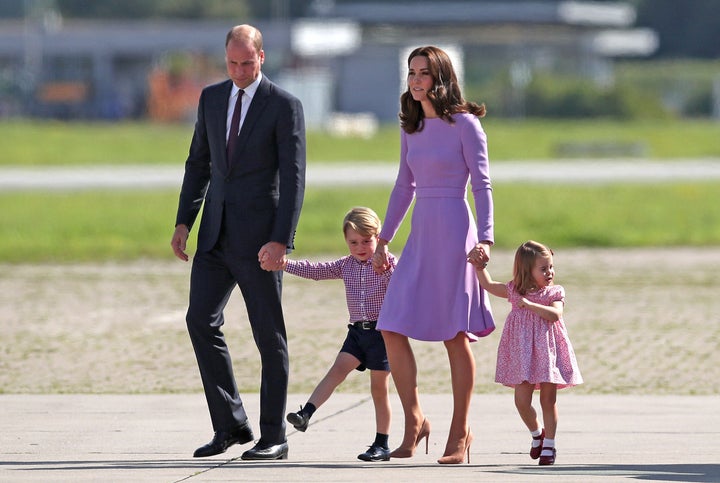 Earlier this month, the Metropolitan Police installed barriers marking out accredited press positions from which photographers will be able to take the first shots of the newborn royal baby.
Since news that Kate was in labour, the world's press has set up outside the Lindo Wing at the London hospital, waiting for the moment the couple welcome their new addition to the world. Kensington Palace tweeted a photo of the media gathered outside the private maternity unit.
Police officers have also been stationed outside the Lindo Wing since the news broke.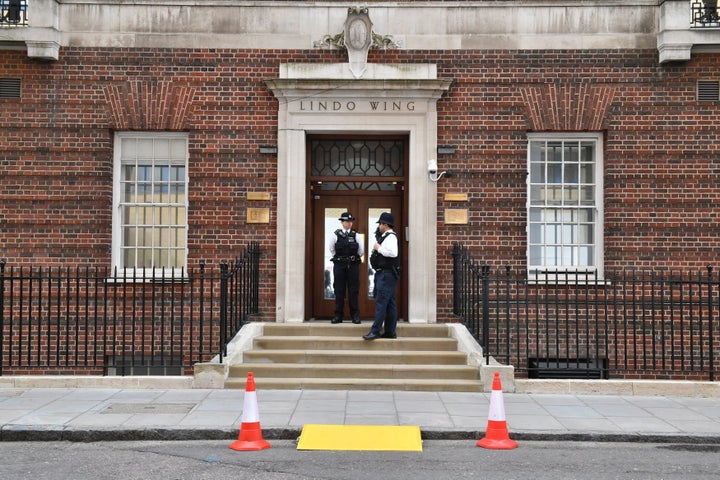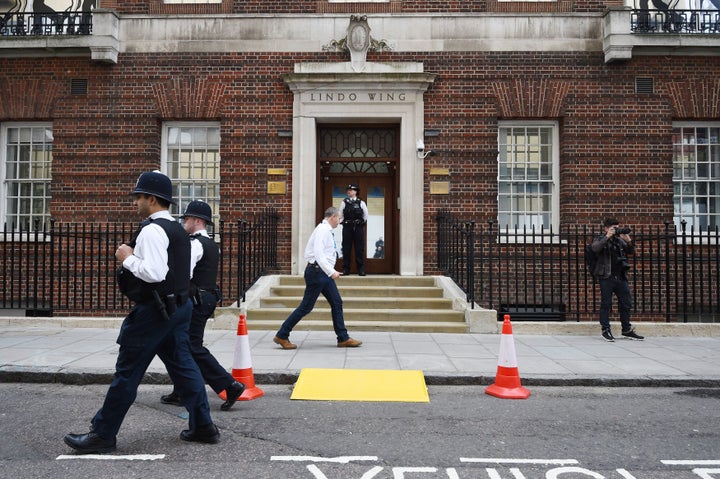 Royal fans have been camped outside hospital for weeks eager to catch glimpse of the royal baby. Upon hearing that Kate had gone into labour, John Loughrey, 63, from Streatham, who is part of a group who has been camped outside the hospital, said: "We are so pleased. We have been here for 15 days. I'm so pleased it's St George's Day. St George himself would be very pleased if the baby's born today.
"It doesn't matter if it's a boy or a girl as long as it's a healthy baby and a healthy mother. It's very good for our country and of course Her Majesty the Queen."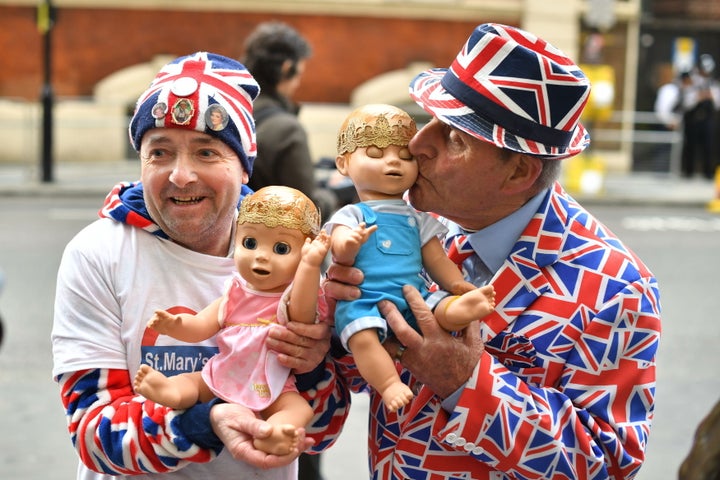 Royal fan Sharon McEwan has also been camping outside the Lindo Wing waiting for this moment.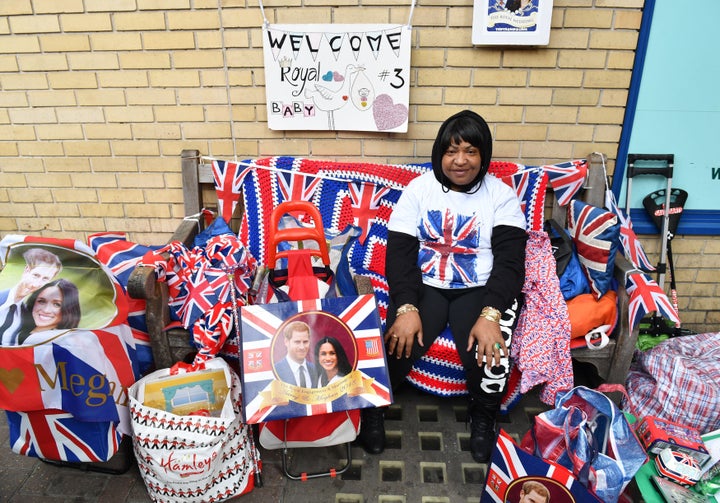 While royal fans are on baby watch outside the Lindo Wing, a woman who had given birth and was leaving the private maternity unit was pictured on the steps with her partner and newborn baby, greeted by the world's media.
They posed for photographs outside the famous door before leaving in a taxi.
Punters appear to be split on whether the Duchess of Cambridge will have a girl called Alice or a boy named Arthur, according to high street bookmakers. Alice is the favourite name with William Hill with odds of 4-1, while Coral makes Arthur its 5-1 top placed choice.
William Hill spokesman Rupert Adams said: "We will probably take more money on the baby name than any other market today. I am told that labour could be speedy, so you will have to be quick."
And Coral's Harry Aitkenhead said: "The excitement is reaching fever pitch now with Kate going into labour and we're seeing punters in their droves queuing up to bet on the name of the new royal baby. Arthur is the hot favourite at odds of 5-1, ahead of Mary and Alice."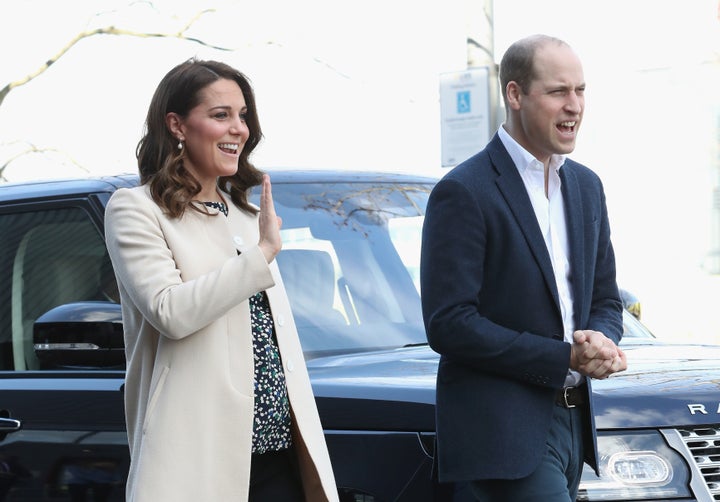 Prince George and Princess Charlotte are likely to pay a visit to the Lindo Wing to meet their new baby sibling when he or she arrives, if the royal couple keep up with tradition.
George visited newborn Charlotte a few hours after she was born in 2015, arriving with the Duke of Cambridge.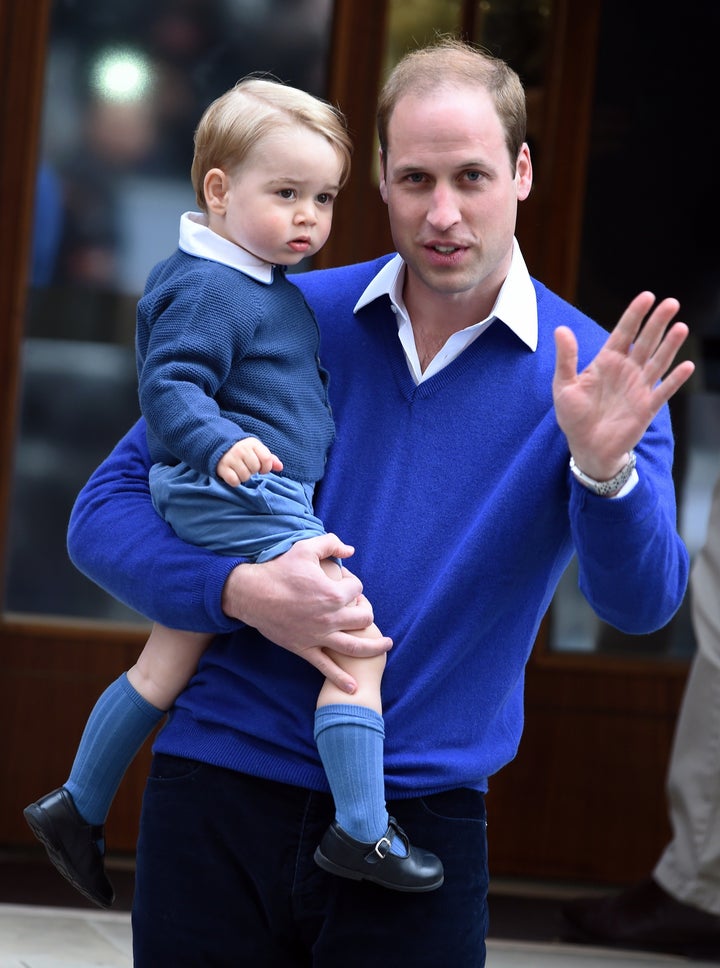 The birth of a royal baby is traditionally announced on an easel outside of Buckingham Palace. Just as when George and Charlotte were born, the age-old custom of placing a paper proclamation for the public to see at the Queen's London residence will be carried out.
The brief formal announcement – on foolscap-sized paper set in a dark wooden frame – will be placed on an ornate golden easel on the forecourt of the Palace. It used to be hand-written, but is now typed.
When Prince George and Princess Charlotte were born, the news was also announced publicly via a tweet, and in 2018 the tweet from Kensington Royal will be accompanied by an update in a special page on the royal family website - www.royal.uk/baby.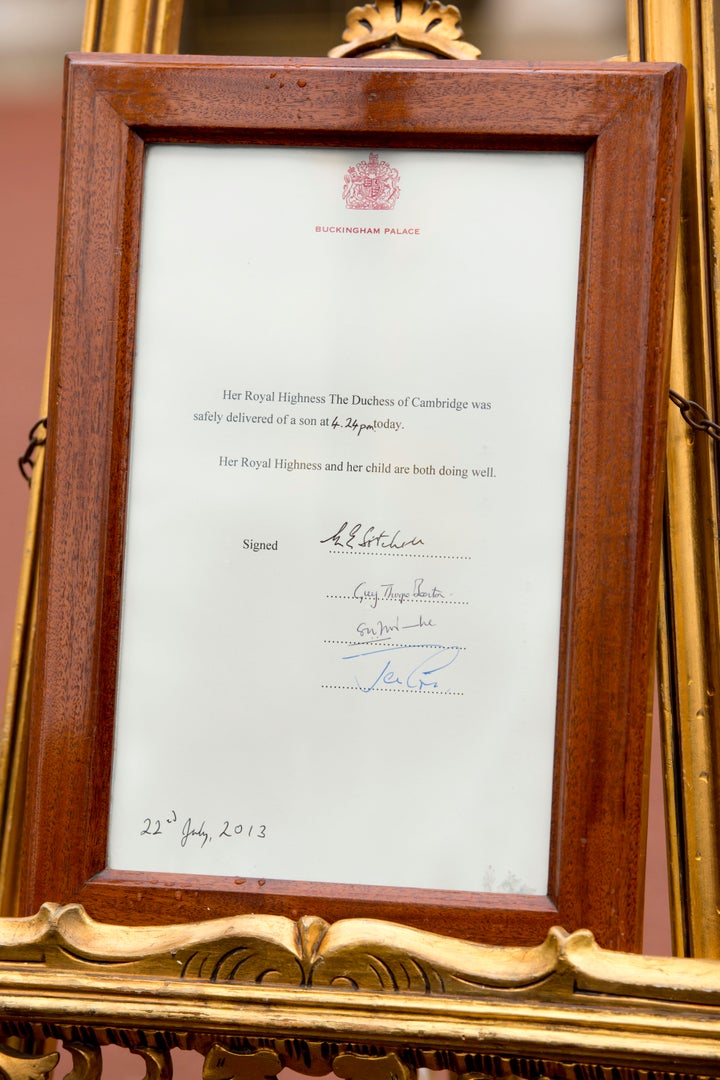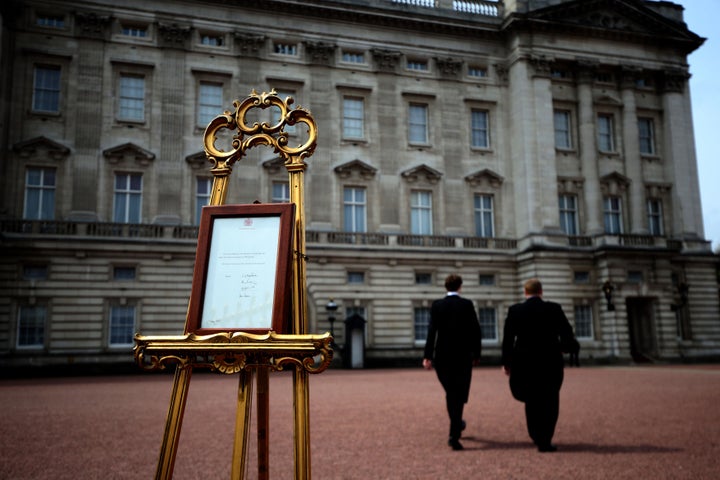 The Duchess went on maternity leave on 22 March, but was seen at church with the royals on Easter Sunday in Windsor on 1 April. William and Kate chose not to find out whether they were having a girl or a boy at their scan.
The Duke and Duchess of Cambridge's third child – a younger sibling to Prince George and Princess Charlotte – will be the Queen and the Duke of Edinburgh's sixth great-grandchild. Once the baby arrives, Prince Harry will shift down the line of succession to sixth place. The Duke of York, who was born second in line, will move to seventh and Princesses Beatrice and Eugenie to eighth and ninth.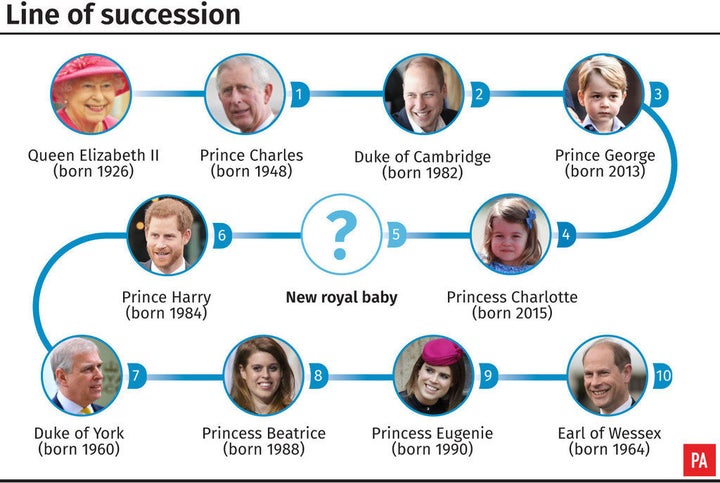 It's a busy few weeks for the royal couple. William and Kate are set to celebrate their seventh wedding anniversary on 29 April, while Princess Charlotte turns three on 2 May.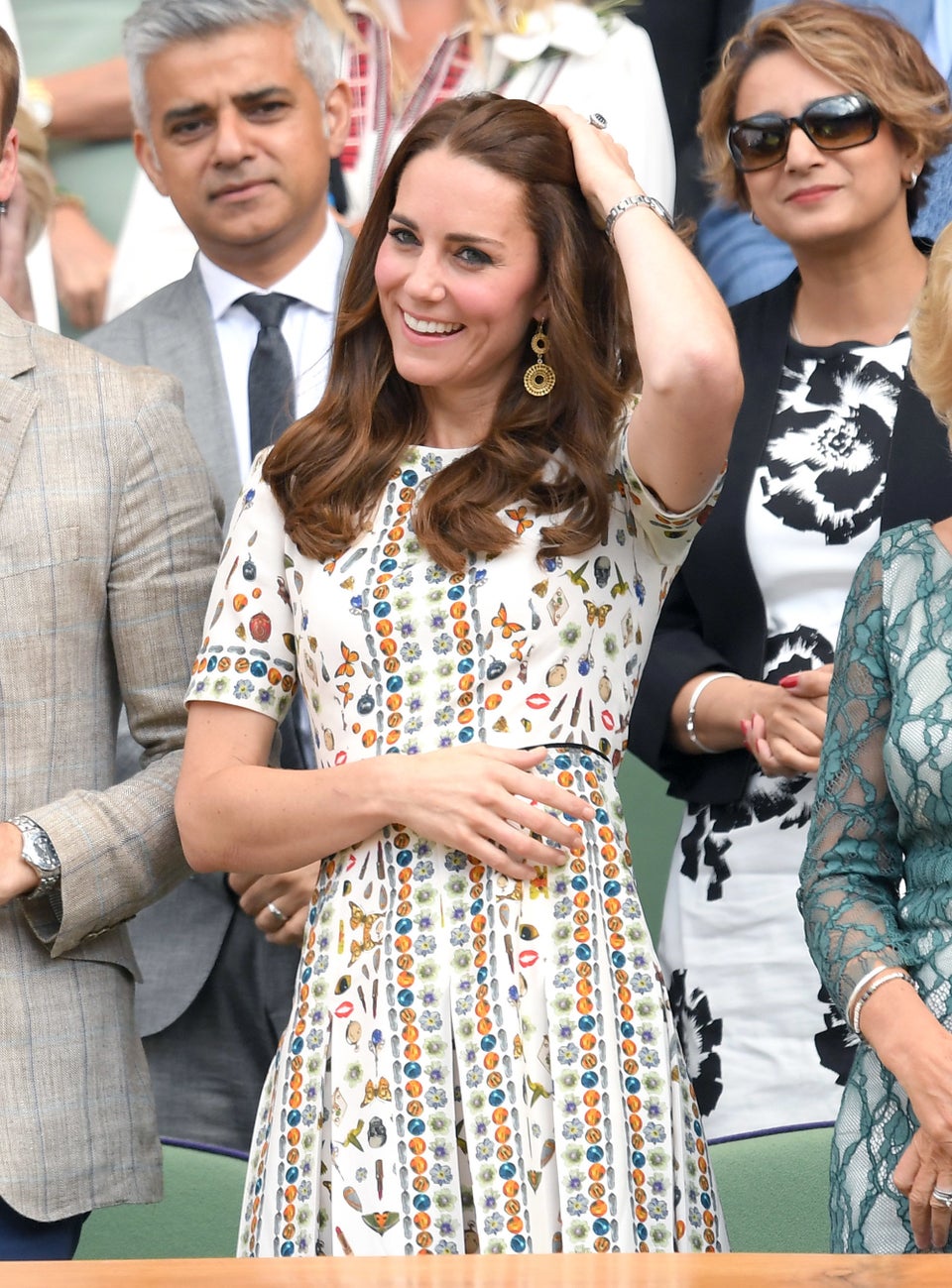 Duchess Of Cambridge Wimbledon Style