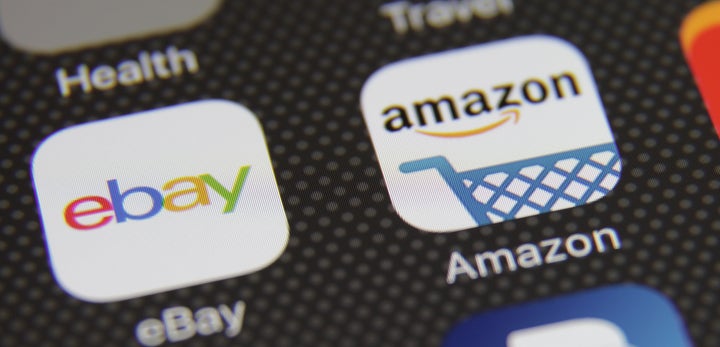 Two internet giants look set to do battle after eBay filed a lawsuit against Amazon in the US, claiming representatives from the retailer breached its user agreement while trying to "poach" sellers.
In the lawsuit, filed in California, the auction site says Amazon representatives created accounts on eBay and used them to message sellers in a bid to convince them to start selling on Amazon instead.
They also allege those messaging on behalf of Amazon asked the sellers to move the conversations to telephone in a bid to go unnoticed.
The activity involves dozens of representatives, eBay claims, adding that the "orchestrated, coordinated, worldwide campaign" dates back to at least 2015.
eBay is seeking monetary damages to be awarded at jury trial, the BBC reports.
Amazon are yet to publicly address the lawsuit. HuffPost UK has contacted their press office for comment.
eBay first discovered the alleged misconduct in early October, after being notified by a seller who said they had been contacted.
You might not think of the pair as obvious rivals but over a third of Amazon's sales are now of products from third-party merchants, rather than their own supplies.
Meanwhile, eBay has over 170 million active buyers using its platforms and in 2017, sales on the site totalled nearly $90 billion (£67 million).