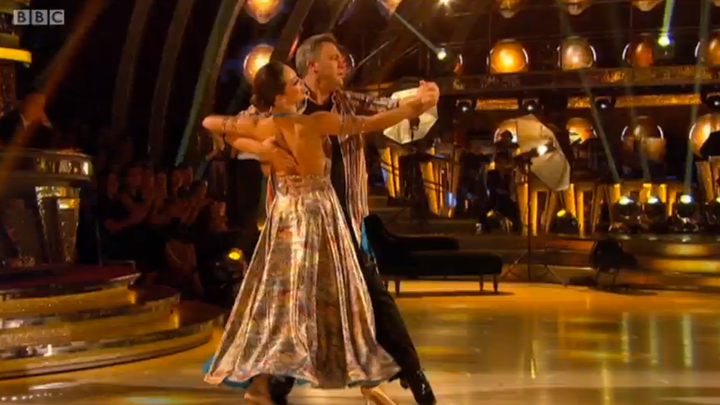 Unlike elsewhere in our ecosystem, the people's vote has finally collapsed in the face of more adept contestants - Ed Balls has left the 'Strictly' building.
This weekend saw the former MP turned national treasure become the tenth competitor to be voted off the dancefloor, after he and dancer Katya Jones faced Judge Rinder and Oksana Platero in the dance-off.
The judges' scores and results from the Cha Cha Challenge, where extra valuable marks had been earned on Saturday evening (not many by either pair), were combined with the results of the viewers' vote to decide the two lowest scoring couples to face each other in the dance-off.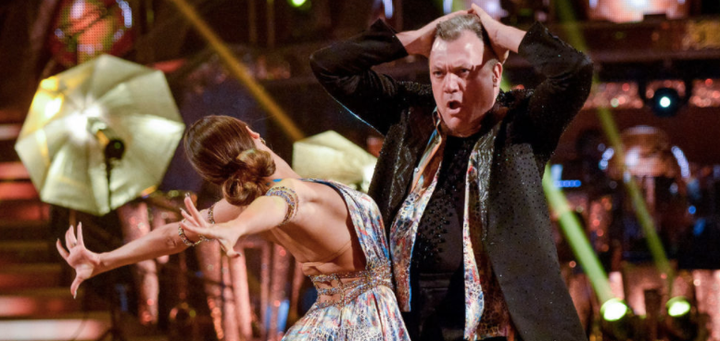 Both couples performed their routines again: Ed and Katya did their Tango to '(I Can't Get No) Satisfaction' by The Rolling Stones, while Judge Rinder and Oksana performed their Rumba to 'Lean On Me' by Bill Withers.
All four judges were unanimous in electing to save Judge Rinder and Oksana, which meant the farewell of one of 'Strictly's most surprisingly popular contestants we've ever seen.
Waving goodbye after 10 delightful weeks, Ed said: "If people watching have had half the fun I've had learning to dance with Katya then they must have had a complete blast because it's been such a fabulous thing.
"The judges, all the supporters, the make-up team, the wardrobe, in particular that band are the best in the world. It's just wonderful.
"But above all the only reason we have been able to learn and to entertain is because of Katya, and it's her first series. She is going to go on to be a total dynamite, knock-out Strictly star, she is just the best there is. Absolutely amazing. She is utterly brilliant. And to all the people who have kept me in this long, thank you very much I'm very grateful, I've had a wonderful time."
Katya was equally fulsome in her praise, telling Ed: "There is so much I would like to say to you. I absolutely love this man, it's my first series and I couldn't have wished for better."
It was clear Ed was going to have to fight for 'Strictly' survival after Saturday's showing, which saw him once again garner the lowest points from the judges.