Emma Corrin and Harry Styles have marked the end of filming their new project by sharing a string of brilliant behind-the-scenes snaps.
As she celebrated the end of filming, the star of The Crown posted a series of photos on her Instagram page.
"Aaaaand that's a falafel wrap baaaaby," she wrote, alongside a picture of herself and Harry – whose array of tattoos were covered by makeup – sitting by the side of a swimming pool.
Another picture showed Emma cosying up to co-star David Dawson on a park bench, while the third saw her face hovering over a picture of David with Harry and director Michael Grandage.
My Policeman will also feature Gina McKee, Linus Roache and Rupert Everett as older versions of Emma, Harry and David's characters, respectively.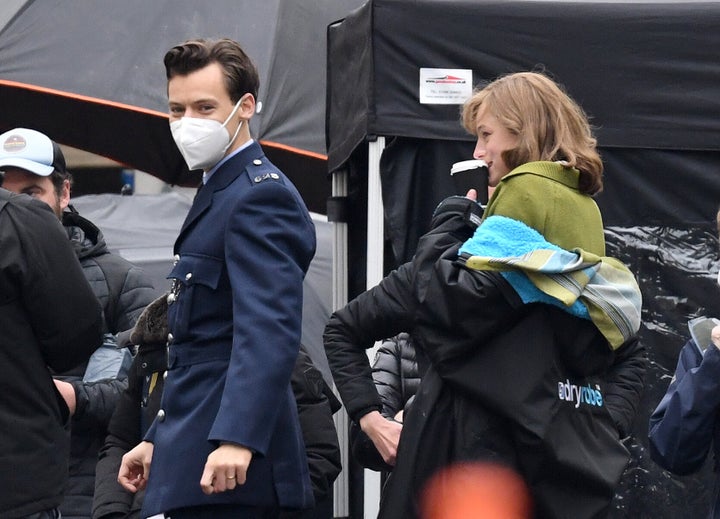 She'll next be seen in My Policeman, although she's also set to take the lead in the play Anna X which arrives in London's West End next month.
Harry is obviously best known for his illustrious singing career, which began in the boyband One Direction, but he made his acting debut in the film Dunkirk in 2017.
He's also set to appear in the psychological thriller Don't Worry Darling, the director of which, Olivia Wilde, he began dating last year.