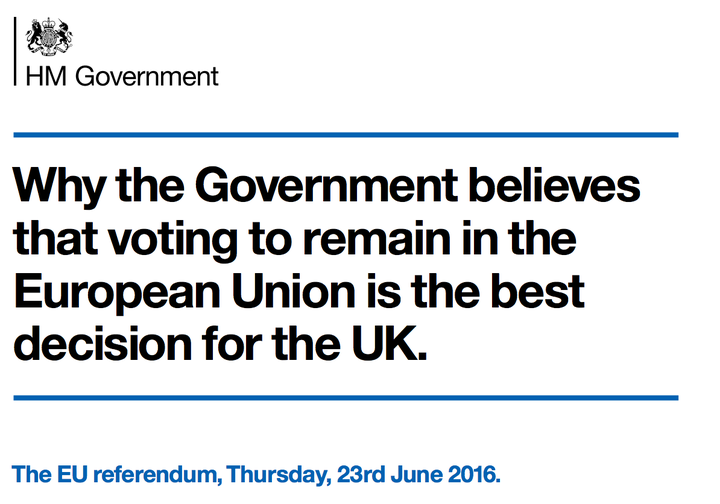 The massive postal drop, to start next week and reach 27 million houses, will detail the case David Cameron is to make ahead of the June 23 referendum.
Campaigners for "Brexit" said it was "outrageous" the Government was allowed to use the machinery for "pro-EU propaganda", calling the move "immoral, undemocratic".
In the last referendum on Europe in 1975, the Government-produced leaflet backing Britain's membership of the bloc was seen as decisive.
Shirley Williams, a Cabinet minister in the Labour government at the time, told Huffington Post UK last year: "That Government leaflet had a huge impact on people who are normally non-voters."

It marks the start of just under three months of ferocious campaigning, and waves of door-to-door and media marketing, and comes as the official Leave and Remain campaigns are to be selected next week.
The total cost is around 34p per household.
Ministers point to precedents not just in 1975 but in the creation of the Scottish Parliament and Welsh Assembly in 1997.
Critics are also likely to question how genuine the "facts" are given huge differences of opinion over the impact of staying or leaving.
Environment Secretary Liz Truss said: "The document makes clear why EU membership brings economic security, peace and stability. It also sets out that if the UK voted to leave, the resulting economic shock would put pressure on the value of the pound, which would risk higher prices of some household goods."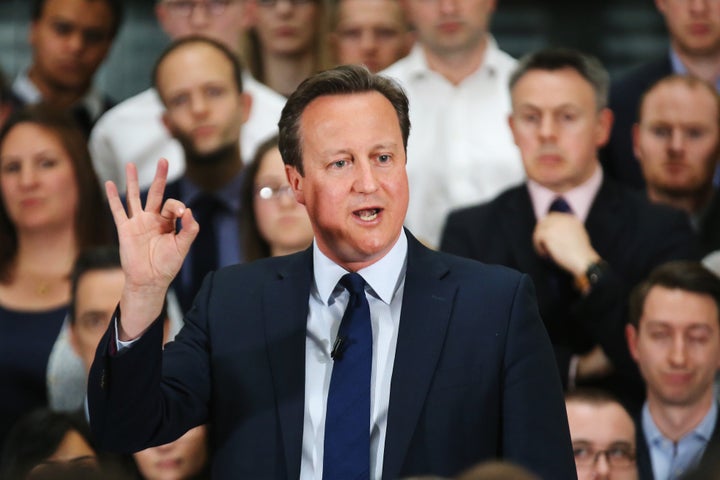 But Conservative MP Peter Bone, co-founder of the Grassroots Out campaign, said: "This is an outrageous way to spend hard-working taxpayers money.
"Many recent polls have shown that the majority of the UK public are actually in favour of leaving the EU so to spend their money on a pro-EU propaganda exercise is an inexcusable waste.
"The Prime Minister promised Parliament that no taxpayers money would be spent promoting remain or leave. What is being done is immoral, undemocratic and against what the Government has promised."
Vote Leave campaign spokesman Robert Oxley said: "Number 10 is trying to distract the media's attention from the issue of whether the Prime Minister's family money is kept in offshore trusts.
"The Government promised that it would not take on the lead role in the referendum, so it's disgraceful that they're spending taxpayers' money which could go to the NHS on EU propaganda instead.
"We should Vote Leave on 23 June to stop Brussels taking £350 million of our money every week and spend our money on our priorities like the NHS."
Popular in the Community