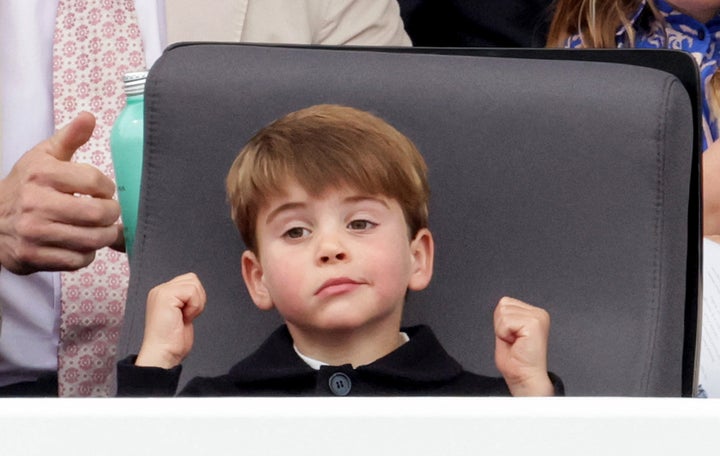 Four days of celebrations for the Queen's Platinum Jubilee may have finally drawn to a close, but the internet still can't get over the antics of Prince Louis, the youngest son of the Duke and Duchess of Cambridge.
Then on Sunday, as the royal family watched the closing Jubilee Pageant pass by, Prince Louis was seen acting quite cheeky in front of his mother – covering her mouth, waving her away, and sticking his hand on his nose at her (an old-school gesture we're frankly pleased to see is still in circulation among little children everywhere).
It seems Louis was getting more than a little bored by the celebrations...
For any parent, your child acting out in public is a nightmare, all the more so it's on international TV. But, unfortunately you can't time when mishaps and tantrums occur.
Some parents on Twitted sympathised with Kate, while others dared to say their child would never act out at them like that in public. Either way, it seems like everyone had an opinion the prince and his parents.
Many said his behaviour was normal for a four-year old
Several even said they have their own Prince Louis at home
Though other parents did raise a certain eyebrow
And others suggested reactions might have been different had it been Prince Harry and Meghan's children acting up
The general consensus though: let kids just be kids