The sudden disappearance of an international policing chief sparked global speculation last week, when his wife reported him missing – after he apparently sent her a knife emoji.
Meng Hongwei was, until very recently, the president of Interpol – the international criminal police organisation, which ensures police forces work together to assist each other globally.
He travelled to China from his home in Lyon, France – where Interpol is based – at the end of September.
His wife raised the alarm with the French authorities last Friday, after she failed to hear from him for several days, prompting urgent calls for an explanation.
The mystery was partially solved on Sunday, when the Chinese authorities finally admitted they were holding him under investigation – having detained him for 12 days, unbeknownst to his family or employer.
The news was swiftly followed by an announcement from Interpol which said Meng, a former Chinese security minister, had resigned with "immediate effect".
On Monday, China's Ministry of Public Security said he was being investigated for suspected bribery.
Here's everything you need to know about his disappearance so far – including exactly what happened with that worrying emoji.
Who Is Meng Hongwei?
Meng's official biography says he was born in the north eastern city of Harbin in China in 1953 and graduated with a degree in law from prestigious Peking University.
The 64-year-old has more than 40 years' experience in criminal justice, particularly in the field of drugs control, counter-terrorism, border control and immigration. He is a senior member of the Chinese Communist party.
In 2016, he was elected Interpol's president and has been based in Lyon, France – where the Interpol headquarters are – since then.
At the time, human rights groups expressed concern that Beijing might try to leverage his position to pursue dissidents abroad. Beijing has in the past pressed countries to arrest and deport to China citizens it accuses of crimes, from corruption to terrorism.
Interpol said it had received his resignation "with immediate effect" late on Sunday. His term was due to run until 2020.
How Did He Go Missing?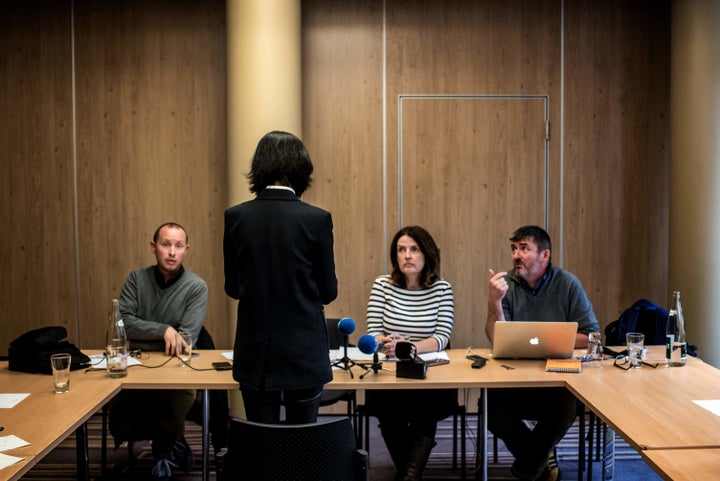 Meng's various jobs put him in close contact with Chinese leaders in the security establishment, a sector long synonymous with corruption, opacity and human rights abuses. He left France and arrived in China at the end of September.
His unexplained disappearance prompted the French government and Interpol to make their concerns known publicly on Friday.
Speaking to reporters on Sunday, his wife, Grace Meng said her husband sent her an emoji of a knife before he disappeared during his trip to China.
She said she thought the knife was her husband's way of trying to tell her he was in danger and that she had had no further contact with him since the message that was sent on 25 September.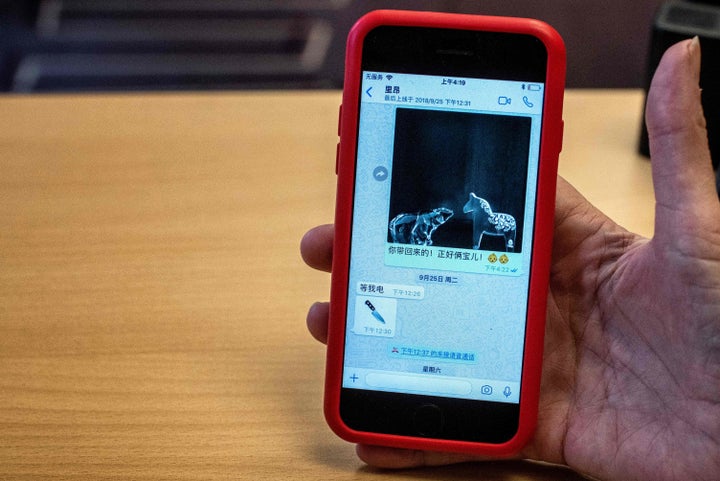 She said four minutes before her husband shared the image, he sent a message saying "wait for my call". Ordinarily, she said, they would be in contact every day while he was on business trips.
During the press conference, she read her statement but would not allow reporters to show her face, saying she feared for her own safety and the safety of her two children.
Meng's wife and children had been put under French police protection after they were subject to threats on social media and by telephone, according to France's interior ministry.
"France is looking into the situation of the president of Interpol and is concerned about the threats his wife has received," the ministry said in a statement.
What Has He Been Accused Of?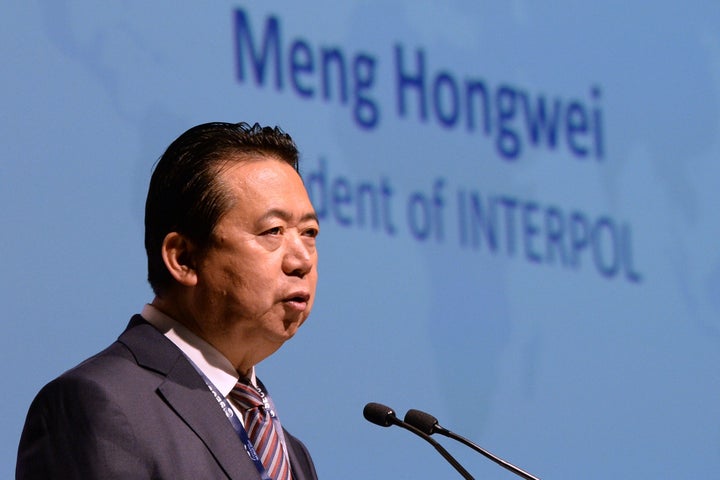 Chinese authorities announced on Sunday they are investigating Meng for bribery and other crimes – and indicate that political transgressions may also have landed him in trouble.
He is being investigated due to his own "wilfulness and for bringing trouble upon himself", Beijing said.
The announcement elaborated on a terse statement by an agency of the ruling Communist Party that investigates corruption and political disloyalty, that said Meng was suspected of unspecified legal violations.
Meng is now the latest high-ranking official, and one with an unusually prominent international standing, to fall victim to a sweeping crackdown by the ruling party.
The revelation has cast a shadow over the image Beijing has sought to cultivate in recent years, as a modern country with the rule of law.
A statement on the ministry of public security's website provided no details about the bribes Meng allegedly took, or the other crimes he is accused of, but it suggested that he is also being investigated for "political lapses".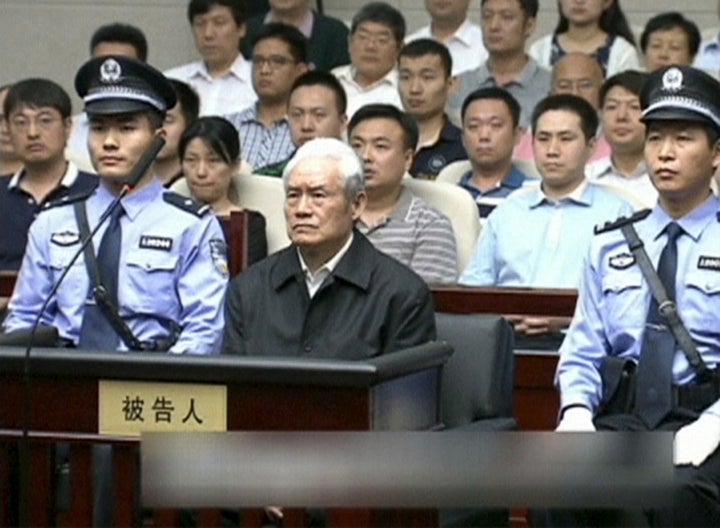 It indicated that Meng, a member of the Communist Party, may have somehow been tainted by the former security chief and ex-Politburo Standing Committee member Zhou Yongkang, who is now serving a life sentence for corruption.
Zhou and other senior figures prosecuted in Chinese president Xi Jinping's anti-corruption crackdown were mostly convicted of corruption, but officials have since also said they were accused of "conspiring openly to usurp party leadership".
What Don't We Know?
It remains unclear why it took so long for Chinese authorities to admit they were holding him.
We also don't know the exact nature of the accusations against him or whether he will be formerly charged.
What Happens Next?
Interpol said South Korean national Kim Jong Yang would become its acting president until a new chief could be elected at a November meeting of the organisation in Dubai.
On Saturday, the international police agency had urged China to clarify Meng's status, saying it was concerned about the wellbeing of its president.
The French interior ministry said on Sunday that it had no information on the latest developments concerning Meng after it was revealed he was being held by China.
It is unclear whether either Interpol or the French government intend to release any further statements regarding Meng, or what further action Beijing intends to take.