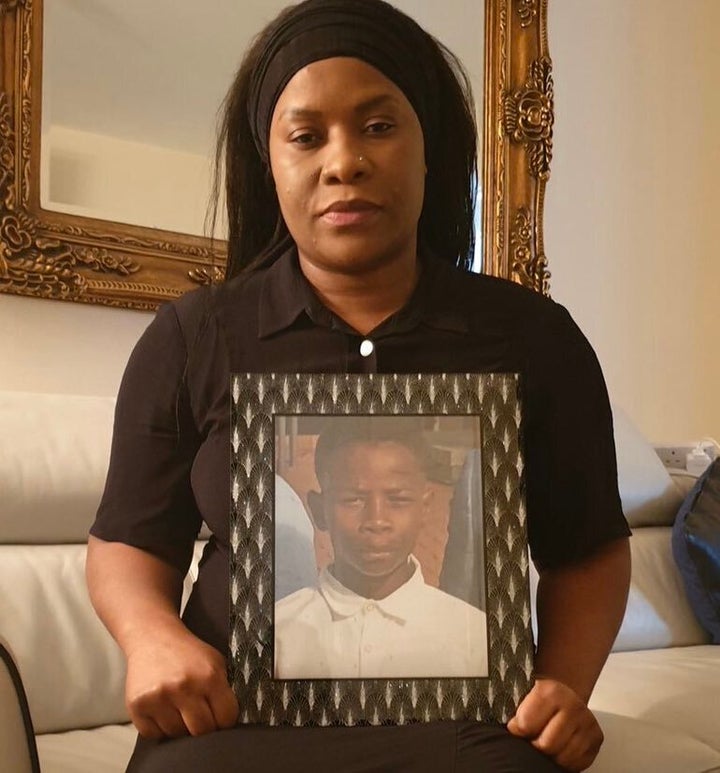 The grieving mother of a 13-year-old who drowned after being pushed into a river has described her anguish at the Crown Prosecution Service's failure to prosecute anyone.
Speaking exclusively to HuffPost UK, Alina Joseph slammed the authorities for not bringing Christopher Kapessa's killer to justice – and accused them of institutional racism.
The 40-year-old says she is "mentally and physically broken" as the family now gears up to take legal action with a judicial review into the CPS' decision not to prosecute.
"I would never ever wish what we're going through on anybody at all. To have a child and one minute he's there, the next minute he's taken away from you, it's just terrible," Alina said.
Christopher's body was pulled from the River Cynon in South Wales on July 1, 2019, after he and others were out by the river.
The teenager, who couldn't swim, was pronounced dead shortly after his body was recovered by emergency services.
An initial investigation by South Wales Police concluded that his death was as a result of a "tragic accident".
But after concerns were raised, the force's major crime investigation team was brought in. The case has been referred to the Independent Office for Police Conduct, which is still deciding whether or not the police acted correctly.
"Everyone deserves to be protected in the same manner. A thorough investigation is supposed to be carried out for everybody who dies in suspicious circumstances"
Meanwhile, the force submitted evidence to the CPS, which on February 19 wrote to Christopher's family to say that prosecuting the main suspect was "not in the public interest".
The letter read: "There was sufficient evidence to support a charge of unlawful act of manslaughter [but] a suspect, who cannot be named for legal reasons as he is a youth, should not be charged with an offence of manslaughter."
The CPS noted in the letter that the suspect had no convictions or cautions and has never come to the attention of the police.
"When considering the public interest test, there are a number of factors to take into account because the suspect was 14 years of age at the time of the alleged offence and is now 15 years of age," it said.
"The suspect is described as mature and intelligent for his age, in normal education and has a good school record without any issues of bad behaviour recorded."
According to the letter, the CPS had complied with section 44 of the Children and Young Persons Act 1933 and the UN Convention on the Rights of the Child regarding "consideration for the welfare of the child as stated above".
The young people initially interviewed stated that Christopher "slipped and fell" into the river.
But the CPS subsequently admitted to the family that it now believes he was pushed "with two hands".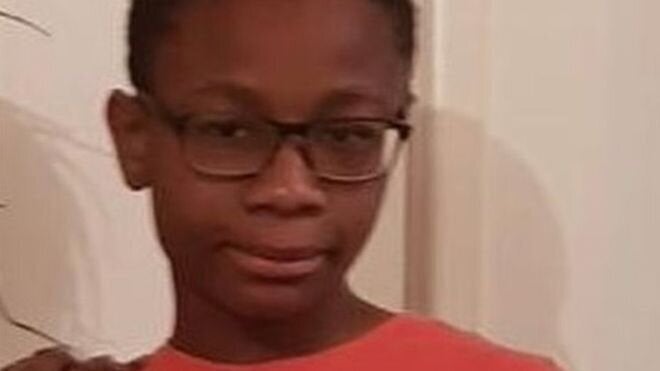 "When I read [the letter] I didn't digest it at first," said Alina. "It took a couple of minutes after it was read out then it started to sink in. It took me back to day one when the South Wales Police, as far as I'm concerned, wanted nothing to do with finding out how my son came to his death.
"And then to hear the CPS decision – it kind of echoed that, and to us, as a family, it sends the message that Christopher's life was of no value."
Alina believes that if Christopher were white the outcome of the initial police investigation and CPS enquiry would have reached entirely different conclusions.
"It doesn't make any sense," she said. "How is it even justified? As far as the public interest tool, how do they even measure justice? I don't know. I still cant digest it.
"Every time I talk about it, I feel very sick. We feel demoralised. We feel our voices or our experiences don't even matter. When will it cease?"
Renewed accusations of institutional racism within the judiciary system come 21 years after the pivotal Macpherson report, which found racial prejudice in London's Metropolitan Police had helped allow the murderers of Stephen Lawrence to evade justice.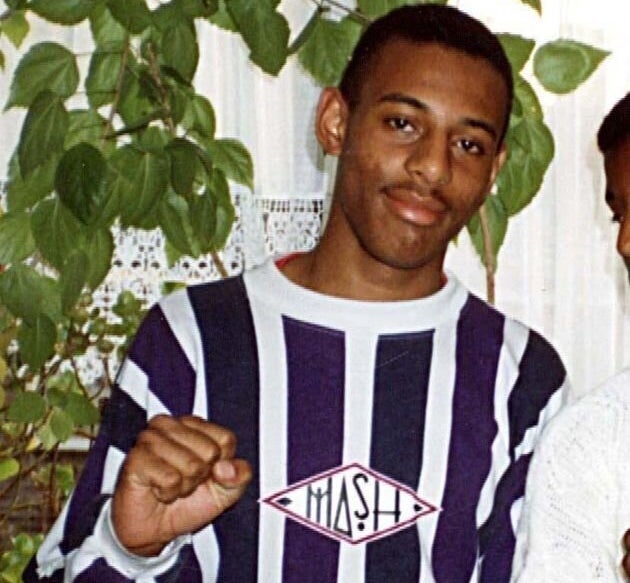 "The justice system has a duty in regards to finding out what happened and this was pushed to one side," said Alina. "So what name does one give that? Is this a justifiable bias? They are protecting one human being over another. You can't justify that.
"Everyone deserves to be protected in the same manner. A thorough investigation is supposed to be carried out for everybody who dies in suspicious circumstances.
"As Christopher's mother, I was left with no other reason than to believe that there was a racial context behind the decision. [...] If the tables were turned [with a white victim] we wouldn't be in this situation. I wouldn't be having to be fighting – one minute grieving and, the next, trying to get justice for Christopher."
"If the tables were turned and Christopher were white, we wouldn't be in this situation"
"I am optimistic about justice prevailing because of the one God that I do believe in," Alina told HuffPost UK. "He will carry me through and everybody who's responsible will have something to answer for.
"I've come across, from the day Christopher died up until now, amazing people who have been extremely supportive.
"I also want to raise awareness that we can't keep going on like this, as a society. It just doesn't make any sense to me. It's even raising eyebrows with my 10 year old. It's having impact."
Cardiff Stand Up To Racism said: "Stand Up to Racism supports the call by Race Alliance Wales and The Monitoring Group to launch a new legal challenge, and will continue to demand justice for this family who are grieving the loss of their son."
Reflecting on her son's "vibrant" personality, Alina said: "He was so full of life, I'm telling you. Sometimes I can't express how his presence is missed.
"I know he would've felt really shy by just hearing me saying: 'I miss my baby boy everywhere.' He'd want to be a bit macho and say: 'Mum, I'm a big boy now, you can't be saying things like that.'"
A "fabulous" football player, Christopher would often teach his little brother the sport and he also loved to dance.
Like most growing lads, the teenager loved to eat. Now, his mother says she has to throw away excess food thinking how he would've enjoyed it.
"Just last night I had a talk with my youngest daughter about Christopher. It was hurtful to see my daughter say: 'Mum, I miss him just being here and annoying me.' Just having him nearby to annoy them. They would rather that than go through this emptiness. It's so sad."
"Every time I talk about it, I feel very sick. We feel demoralised. We feel our voices or our experiences don't even matter"
Hilary Brown, CEO of the legal firm representing the family – Virgo Consultancy – said: "The decision of the CPS is disappointing in light of the fact that they confirmed that the evidential threshold was met for bringing a charge of manslaughter against a young man whose actions were responsible for the death of Christopher Kapessa.
"Christopher's family and their legal team are now vindicated for insisting that South Wales Police undertake a new and thorough investigation to establish the facts of how Christopher died, and the truth is now out.
"Christopher died not as a result of a 'tragic accident' as South Wales Police initially concluded, but as a consequence and direct result of being pushed into the river."
Chief Superintendent Dorian Lloyd of South Wales Police told HuffPost UK: "We note the decision of the CPS and, at this very difficult time, we recognise the pain and grief still endured by Christopher's family who lost their young boy in the most traumatic of circumstances.
"Our support for them continues as it has done throughout the investigation."
A CPS spokesperson said: "In coming to our decision, careful consideration was given to the law regarding the prosecution of youths, and the public interest test was not met.
"Our thoughts are with Christopher's family. We have given them a full explanation of our decision-making in this tragic case."