With immigration one of the public's top concerns, how migrants integrate into society is becoming an ever more important issue.
As part of our Beyond Brexit series, HuffPost UK spoke to three leading migration experts to find out what politicians need to do to help diffuse tensions between Brits and foreigners.
Rachel Marangozov, MigrationWork - Tell us what integration actually means
Rachel Marangozov called on the Government to provide "clear leadership" in order to help migrants integrate in the UK.
But before 'integration' can be tackled, the fundamental questions of: "What do we mean by integration?" and "What we're expecting people to integrate into?" need to be answered.
"It's quite easy to think of obvious things such as English language, citizenship, and perhaps being in work, but when we talk about integration it's a bit unclear about what we mean by that. Are we talking about economic participation? Civic engagement? Social mixing? Are we talking about all three? Of course, we can't address that question without answering the more thorny issue of what it means to be British, and no Government or politician has successfully managed to address or articulate that question convincingly to date."
Marangozov believes that for migrants to truly be integrated into communities, those already living in the UK need to make more of an effort.
She also called on the Government to invest more money into programmes to aid integration, "whether that be English language provision, adult education, or whether that be youth services. All this areas have experienced deep cuts in recent years."
Jill Rutter, British Future - Broadcast English lessons on television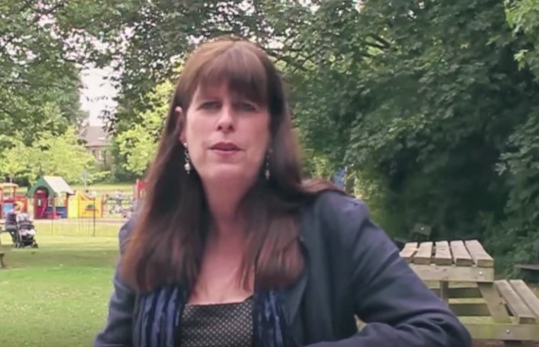 Jill Rutter wants politicians to get behind improving English language services to aid integration – including broadcasting lessons right into migrant's homes.
While classes at education centres play a vital role in helping migrants learn English, this are often too expensive, in too short supply or held at inconvenient times.
According to the 2011 census, 900,000 people in the UK either speak English poorly or not at all, and Rutter believes innovation is needed to bring that figure down.
She said: "We need more high-quality informal English language provision, such as short drop-in sessions offered in workplaces and community settings.
"Freeview channels could be used to broadcast classes, an approach that has been successfully piloted outside the UK.
"We need to make sure that everyone gets the chance to practice their English in a community that is welcoming and integrated in every sense of the word."
The integration benefits of people speaking the same language are obvious, but it also frees migrants from reliance on relatives and bosses who do understand English.
"Those less likely to speak and write fluent English include EU migrants in lower-skilled jobs working long hours, refugees, mothers who do not work, and those who live among large numbers of people from their own linguistic communities. In parts of London, it is possible to live and work without speaking much English if you are from Poland, Turkey or Bangladesh. But those who don't learn English find themselves more vulnerable to exploitation, by family members and employers."
While about 200,000 new migrants attend English classes in colleges and adult education services in the UK each week, Rutter believes more funding is needed to expand the help to all who need it.
"In some areas there are long waiting lists for classes. In England, asylum-seekers and non-EU spouses of UK citizens cannot access reduced fees for English language courses but the full fee for such courses is usually too expensive for them.
"By the time refugees and family migrants can study on a reduced fee, they have usually put in place strategies – such as relying on family members to interpret for them – which, once established, are hard to break down."
Robert McNeil, The Migration Observatory - Labour and Lib Dems need an immigration policy to rival the Tories' 'tens of thousands' pledge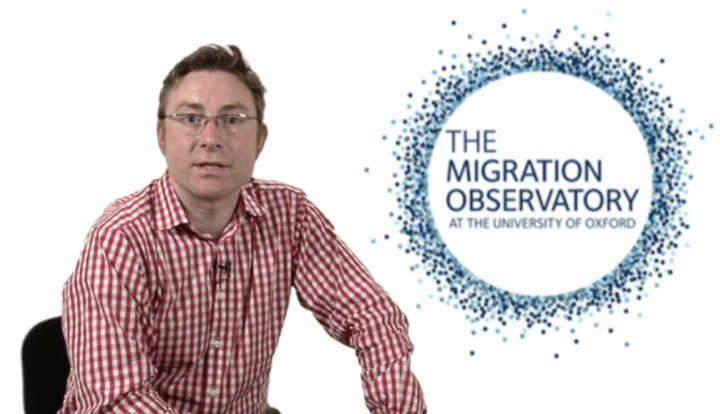 The immigration debate in recent years seems to have been shaped by the Conservative's pledge to reduce net migration to the "tens of thousands".
The vow was in the 2010 and 2015 manifestos, and the Conservatives confirmed earlier this week it would be in this year's election document as well.
Robert McNeil believes the policy faces "three major stumbling blocks":
The first is that current polices are not adequate to deliver it and there are no significant new policies announced to overcome that. Net migration is currently nearly three times the target, and we would not expect the same polices that have led to that to suddenly deliver major cuts.

The second is that, as a part of the EU, at the moment the Government does not have control over the number of EU citizens coming and going. There is some expectation that Brexit will change that, but even if the UK was able to cut net migration from the EU to effectively zero, non-EU migration alone currently stands at 165,000, so the target would still be missed.

The third is that migration happens for some reasons – and of those reasons is that there is demand in the UK for migrants. We have historically low levels of unemployment, and lots of demand in the UK labour market. The NHS and the social care sector rely on migrant workers and the higher education sector is increasingly dependent on fees from foreign students.
But despite the difficulty of hitting their target, the very fact the Tories have a limit to aim for gives them an advantage with the voters when it comes to trust on immigration management.
McNeil said: "While the Labour Party and the Liberal Democrats have been critical of the target, neither has managed to cut through with a policy that has the same level of public salience as the target.
"So while it seems logical to call for promises on migration that may actually be delivered in the short term, perhaps aspirations mean more to the electorate than actions."
HuffPost UK is looking at voters' priorities outside the hubbub of the election campaign trail and what they want beyond March 29, 2019, not just June 8, 2017. Beyond Brexit leaves the bubble of Westminster and London talk to Britons left out of the conversation on the subjects they really care about, like housing, integration, social care, school funding and air quality.