Coronavirus has changed everything. Make sense of it all with the Waugh Zone, our evening politics briefing. Sign up now.
Boris Johnson has said the government is looking at introducing stricter rules on wearing face coverings.
To date, ministers have resisted calls to make wearing a face mask mandatory in public.
Government recommendations as part of the "one metre-plus" guidance are that measures such as wearing a face covering should be taken if people indoors cannot keep two metres away from each other.
Politicians have faced criticism after not wearing a face covering at press conferences and photocalls, in particular chancellor Rishi Sunak was pictured serving food to customers at a Wagamama restaurant in central London without a non-surgical mask following his summer economic statement.
Speaking at People's PMQs, Johnson suggested that expert opinion on face coverings had shifted over the course of the pandemic.
Underlining the shift in tone, the PM was later pictured wearing a face mask for the first time as he visited businesses in his Uxbridge constituency.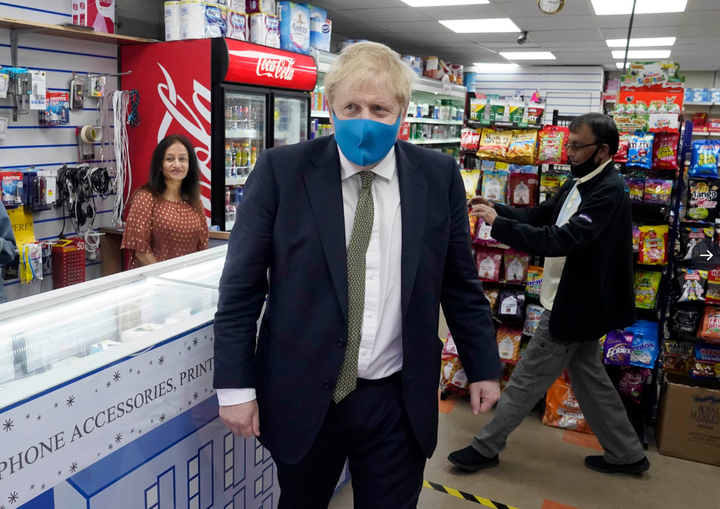 He said in the online question and answer session with the public: "As we get the numbers down in the way that we have and we really stamp out outbreaks in the way that we are, I do think we need to be stricter in insisting people wear face coverings in confined spaces where they are meeting people they don't normally meet.
"We are looking at ways of making sure that people really do have face coverings in shops, for instance, where there is a risk of transmission."
He added: "The balance of scientific opinion seems to have shifted more in favour of them than it was. We are very keen to follow that.
"I do want to get back to a world where the British people are able to shake hands – that's what we are aiming for.
"But face coverings, we increasingly think that we have got to be very insistent in confined spaces, where you are meeting people you don't normally come into contact with – transport, shops – wear a face cover."
Figures from the Office for National Statistics have suggested the majority of Britons are covering up while in public.
Its data showed that 52% of adults in Britain had worn a face covering when leaving their home in the final week of June, up from 43% on the week before.
Regardless of whether they had worn a face covering previously, 58% of the 1,788 adults quizzed between July 2-5 said they were very or fairly likely to wear one in the next seven days.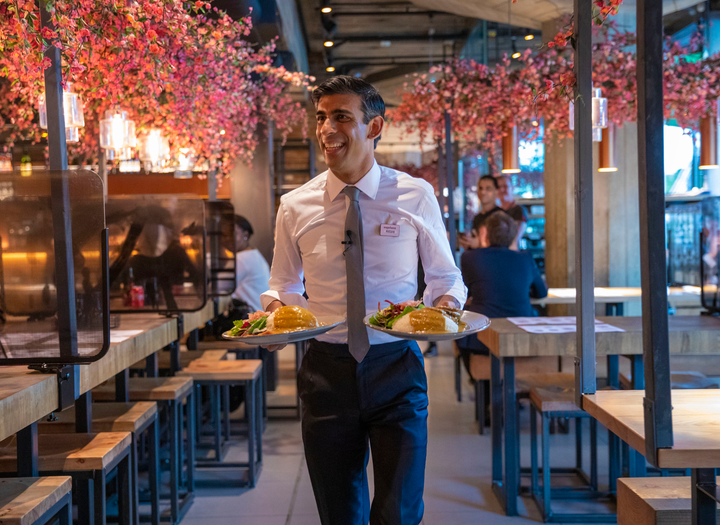 Health secretary Matt Hancock has been seen wearing a face covering while visiting a hospital, while culture secretary Oliver Dowden also wore one while attending a gallery this week.
Scotland's First Minister Nicola Sturgeon has changed the rules to make it obligatory for shoppers to cover their face with a covering or similar garment in Scotland.
The president of the Royal Society, Professor Venki Ramakrishna, has recommended that everyone should wear a face covering in public to reduce the risk of a second wave of Covid-19 infections.
Meanwhile, London mayor Sadiq Khan has repeated his call for face coverings to be made compulsory in public, telling the PM in a letter that he was "disappointed and frustrated" that the Government had not demanded masks be worn in "busy and enclosed public places".
The Labour politician added: "Face coverings are not only vital for public health.
"They could play an increasing role in supporting public confidence and our economic recovery."