Facebook CEO Mark Zuckerberg has confirmed to US senators that the social network does not listen to your conversations through your phone.
Senator Gary Peters asked: "Yes or no, does Facebook use audio obtained from mobile devices to enrich personal information about users?"
"No," replied Zuckerberg.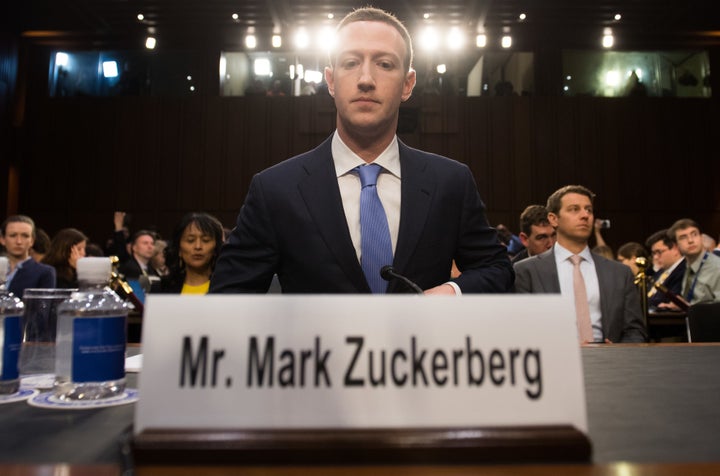 The 33-year-old CEO added: "Senator, let me get clear on this. You're talking about this conspiracy theory that gets passed around that we listen to what's going on on your microphone and use that for ads."
"To be clear, we do allow people to take videos on their devices and share those, and videos have audio ... and use that to make sure the service is better by making sure your videos have audio, but I think that is pretty clear.
"But I just wanted to make sure I was exhaustive there."
Many people have voiced concern that Facebook is listening to conversations in order better target advertising on the site.
While the company has always denied this practise, suspicion and distrust in the company is at an all time high after it was revealed that the profile information of some 87 million users was shared with Cambridge Analytica without Facebook's consent, forcing Zuckerberg to make a definitive statement on the theory.
Experts have also called into question the sheer feasibility to trying to carry out such an act of mass surveillance on the 2 billion people who currently have accounts on Facebook.
Writing in an op-ed for Wired last year, ex-Facebook employee Antonio García Martínez explained just how impractical it would be for Facebook to collect such a large amount of data, most of which would hold very little advertising value.
Instead Martínez argues that Facebook already has so much information on its users that actually it doesn't need to record you in order to deliver targeted ads.
"Facebook does not use your phone's microphone to inform ads or to change what you see in News Feed. Some recent articles have suggested that we must be listening to people's conversations in order to show them relevant ads. This is not true. We show ads based on people's interests and other profile information – not what you're talking out loud about.
We only access your microphone if you have given our app permission and if you are actively using a specific feature that requires audio. This might include recording a video or using an optional feature we introduced two years ago to include music or other audio in your status updates."
Zuckerberg will face a second round of questions later today at a hearing in front of the House of Representatives Committee on Energy and Commerce.
Starting at 15:00 UK time it's expected that Zuckerberg will be quizzed on how it failed to tackle Russian interference in the 2016 US Presidential election and how it will securely store people's data going forward.