An FBI agent who sent text messages critical of US President Donald Trump has been fired, his lawyer announced on Monday.
Former Russia probe investigator Peter Strzok is the third highest-ranking person to be fired from the FBI during the Trump administration.
Aitan Goelman, Strzok's attorney, said in a statement that FBI Deputy Director David Bowdich decided to fire his client.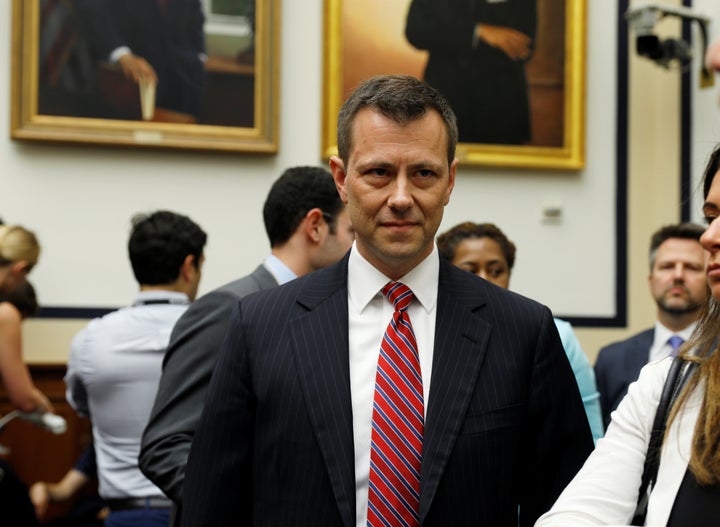 The decision, Goelman added, was at odds with a recommendation by the FBI's office of professional responsibility, which had called for Strzok to face a 60-day suspension and demotion from his supervisory responsibilities.
"The decision to fire special agent Strzok is not only a departure from typical bureau practice, but also contradicts Director Wray's testimony to Congress and his assurances that the FBI intended to follow its regular process in this and all personnel matters," Goelman said.
Goelman claimed that his client's firing was politically motivated and that his texts represented political speech protected by the First Amendment.
FBI Deputy Director Andrew McCabe and former FBI Director James Comey have both already been fired by the Trump administration.
Strzok was deeply involved in the FBI's investigation into Hillary Clinton's emails.
His texts were criticised by the Justice Department's inspector general in a recent report that examined the FBI's handling of the Clinton email probe. Republicans in Congress have repeatedly pointed to them as evidence the FBI is biased against Trump.
Additional reporting by Reuters.