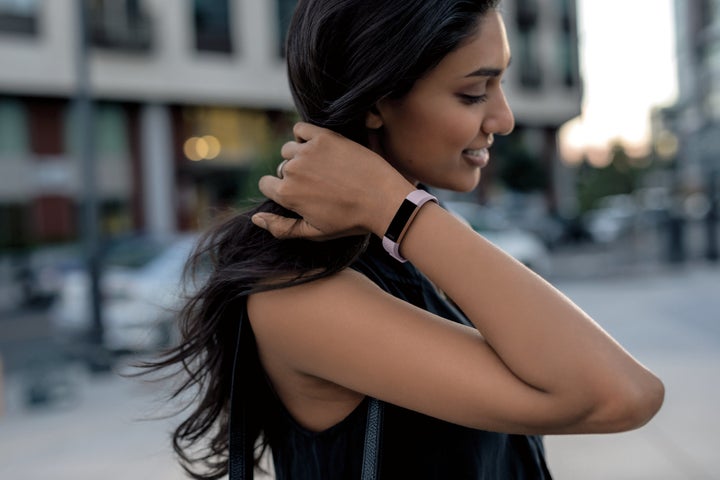 Fitness trackers are a booming business, which means that there's no shortage of new models coming onto the market. But which to buy? We cherry-picked the all-round best and handed them out to members of the HuffPost UK team for testing.. They used them for a week or so, and then delivered their honest verdicts.
Misfit Shine 2 - 'Affordable and full of features'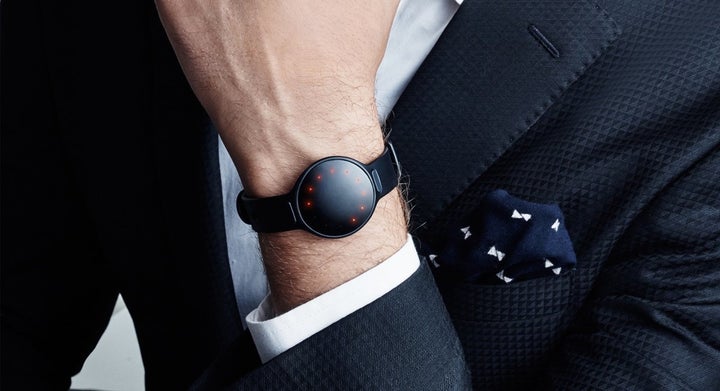 The watch looks great - there's no denying that. I had the rose gold option and loved how smart it looked. This is a feature-rich fitness tracker: You can tell the time through the flashing LED lights on the front of the watch, you can have vibration alerts to wake you up and make you move, plus it tracks your sleep as well as your movement. You can set goals of how much exercise/steps you want to achieve each day, which is great for motivation. The watch tracked different workouts I did (cycling, HIIT classes and running) and awarded "points" depending on how much activity I did, which all worked towards my daily goal. It might appeal to those who hate charging watches all the time as it doesn't require charging, instead running on a watch battery. I heard and read complaints that the metal disc can "pop out" which might be a pain if you ever go swimming with it, but that wasn't a problem for me. Finally, if tracking your sleep is important, it's best to press the "I'm ready" to go to bed button, as I didn't do this and it seemed to log me lying down in my bed watching Netflix as me being asleep. At under £50 the Misfit Shine 2 is a great, affordable option considering how many features it has.
Amy Packham
Nokia Steel HR - 'Neither best designed nor most functional'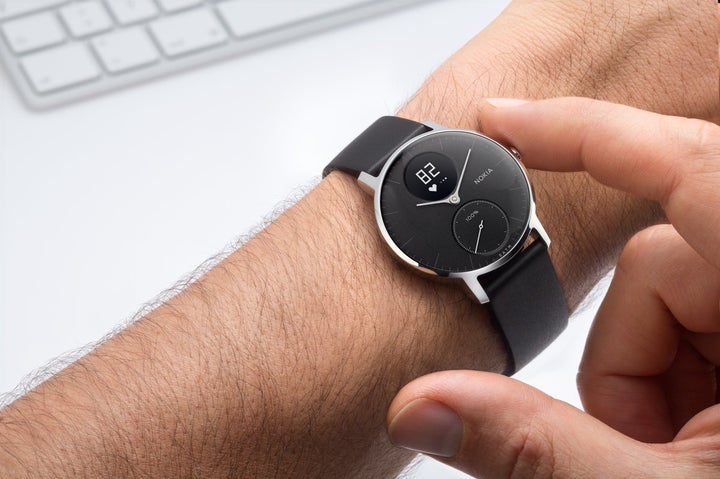 I hadn't worn a watch for 15-years and I don't think I'm going to carry on with this one. I couldn't really work out what the Steel HQ's purpose was - it's neither the best-designed watch nor the most functional smartwatch. The heart-rate monitoring was interesting, allowing me to track a couple of days at work, cycle rides, and nights' sleep, but it hasn't given me any particularly useful information. I discovered my heart rate goes up when I exercise, and down when I sleep, hardly a revelation. It doesn't contextualise the information it shows me. I was also frustrated that I couldn't get email or WhatsApp notifications, only phone calls and SMS messages and who uses those anymore. Finally the lack of music control was annoying too.
Jamie Theobald
Apple Watch Series 3 - 'From rowing to HIIT to swimming'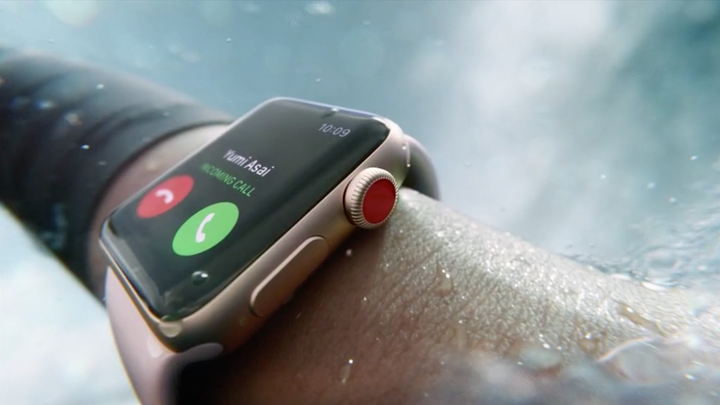 This latest version of the Apple Watch feels like the most complete version of Apple's smart watch yet. Doubling down on fitness it can track an impressive range of activities from rowing to HIIT to swimming. The addition of a SIM card is a neat but unnecessary feature so I'd probably opt for the cheaper model without. The heart-rate tracking seemed be accurate, while Apple's Activity app now adds context to your daily activities by, for instance, explaining: 'you've nearly reached your goal, just a 5 minute walk will complete it'. That being said, Apple still needs to work on its sense of community – you can share data with friends who have Apple Watches but mostly it's a pretty lonely experience. Finally Apple's new GymKit feature means you'll soon be able to save your workouts from your gym equipment straight to your Watch. Yes this is the most expensive tracker we tried, but I'd argue it's worth the pricetag.
Thomas Tamblyn
Fitbit Alta HR - 'The tracker buzzes if you are inactive for a while'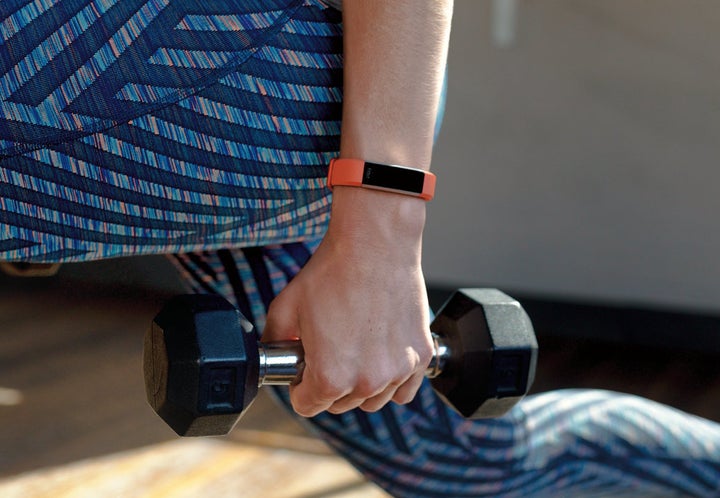 The more you use your Fitbit, the more useful it is. On a really basic level, it really helped me to move more. When I first got the Fitbit, I was that person who would walk further just so that I could hit my target. I found I was easily hitting the 10K steps target so I increased it to 12K. I liked that the tracker buzzed me when I was inactive for a while, although I noticed that it would sometimes buzz even when I was already standing or moving around. I kept forgetting to track my exercise as I was doing it, so had to log it afterwards. I wondered whether this was useful, but then discovered the Fitbit Coach app, which suggests workouts based on the activities you have logged. I really liked the Fitbit community; very few competitors can rival its size. Through the app you can easily connect with others by joining groups – I already find myself glued to social media so was not interested in another network, but I can see how this might be useful for those who need motivation or like the competition with their peers.
I really liked the way the Alta HR looks. The black screen, paired with the black strap looked discreet and slick, although the original, coral-coloured strap got pretty discoloured. The battery life is quite good, lasting around five days, but only once you've adjusted settings to limit notifications and turned off the all day sync.
Brogan Driscoll