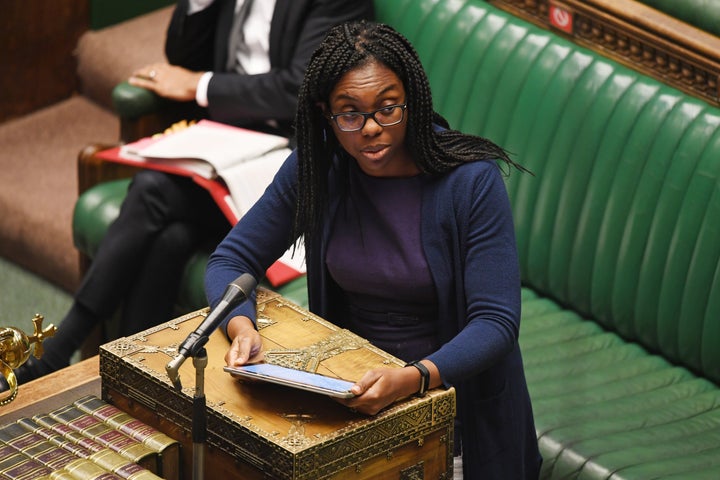 Boris Johnson's time in Number 10 appears to be coming to an end after five of his ministers quit at once.
The mass resignation brought the total number of frontbenchers to have quit the government in the last 24 hours to 27.
Within an hour, that number had risen to 31 amid reports that the prime minister is being urged by allies to quit rather than face a new vote of confidence he would almost certainly lose.
That followed the revelation that the prime minister knew that a complaint of sexual harassment against Tory MP Chris Pincher was upheld before he made him deputy chief whip.
Kemi Badenoch, Neil O'Brien, Alex Burghart, Lee Rowley and Julia Lopez announced they were leaving their posts in a joint-letter to the prime minister.
It said: "It has become increasingly clear that the government cannot function given the issues that have come to light and the way in which they have been handled.
"In good faith, we must ask that, for the good of the party and the country, you step aside."
The move came amid reports that both Michael Gove and Chris Heaton-Harris, the chief whip, have told the prime minister that he has lost the support of his MPs.
One former cabinet minister told HuffPost UK: "A number of people have but he still doesn't seem to be listening."
Although Johnson saw off the immediate threat to his leadership by carrying out a hasty reshuffle, but more frontbenchers have resigned throughout the day.
In a devastating resignation speech in the House of Commons, Javid said that "enough was enough" and it was time for Johnson to go.
The former health secretary said: "I also believe a team is as good as its team captain and a captain is as good as his or her team. So, loyalty must go both ways.
"The events of recent months have made it increasingly difficult to be in that team.
"It's not fair on ministerial colleagues to go out every morning defending lines that don't stand up and don't hold up.
"It's not fair on my parliamentary colleagues, who bear the brunt of constituents' dismay in their inboxes and on the doorsteps in recent elections.
"And it's not fair on Conservative members and voters who rightly expect better standards from the party they supported."
Meanwhile, the Tory backbench 1922 committee is set to meet later today to change their rules to allow a fresh vote of confidence in the PM to be held before the summer recess.
Johnson won the last vote a month ago, and under current rules cannot be challenged for at least a year.