Sanitary pads and tampons are to be offered for free in Scotland as part of a pilot scheme tackling period poverty.
The six-month scheme, launched by the Scottish government, will see free products given to women and girls from low income households in Aberdeen.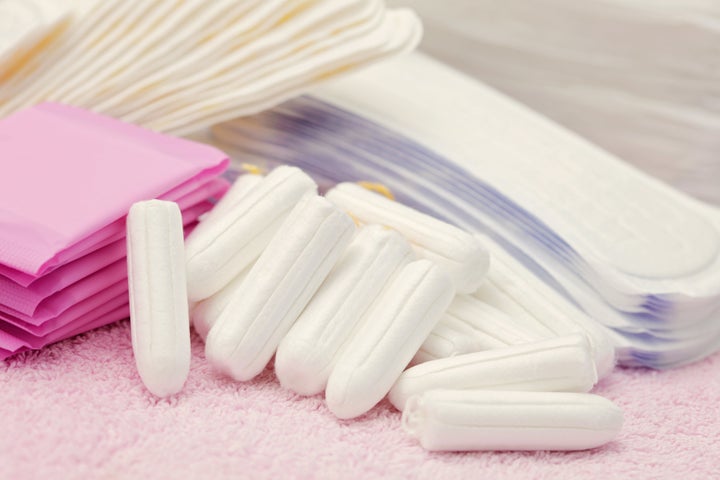 Dave Simmers, chief executive of CFINE, told The Scotsman the problem has been going on for many years.
"It's been quite clear the cost of sanitary products are pricey at the best of times and can be exorbitant for many women who don't have cash to spare," he said.
"The overwhelming reason for women and people in general suffering poverty is the implementation of welfare reform."
Ida Tin, CEO of female health app Clue, welcomed the scheme and added everyone should have access to female health resources.
"We are seeing initiatives like this occurring within many different pockets of society, and I will always welcome such schemes," she said.
"It would be wonderful if this were to be piloted throughout the UK, but also in the US, in Germany, in Spain. It would be ideal for this to be commonplace across the globe."
In some parts of the UK, young women are forced to miss out on education because they don't have access to menstrual hygiene products.
Sanitary towels can cost anywhere between 25p (for a pack of 10 'Everyday Value' Tesco towels) to £3.15 for a pack of 22 ultra-long, winged towels by Always. Meanwhile prices of tampons start from around £1 for a pack of 20.
Earlier this year, charity Freedom4Girls said it had started handing out free sanitary products in Leeds, as girls were missing school because they couldn't afford menstrual hygiene products.
One girl told BBC Radio Leeds that she had to wrap a sock around her underwear to stop the bleeding.
"I wrapped a whole tissue roll around my underwear, just to keep my underwear dry until I got home," she said. "I once sellotaped tissue to my underwear. I didn't know what else to do."
Not long after, sanitary product provider Bodyform pledged to donate 200,000 free products to women and girls unable to access or purchase products for themselves or their families in the UK.
HuffPost UK has learned there are no current plans to roll the pilot out across the rest of the UK, according to the Department for Education and Government Equalities Office.
The Scottish Government said it will use the results from the new pilot scheme to inform future policies on tackling the issue. But Labour MSP Monica Lennon urged it to do more.
She told the BBC: "A pilot scheme is a welcome step in the right direction, but we must go much further to help women and girls across the country who are facing a monthly struggle to access the products they need.
"After relentless austerity over the last few years...there are too many women and girls in Scotland who are unable to afford essential sanitary products during menstruation due to poverty."
She said she will launch a proposal to give all women in Scotland access these products for free, regardless of their income.